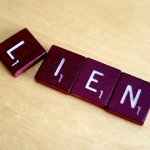 Encumbrance certificate or most popularly known as EC is one of the most critical document for property purchase. In my post on Checklist of Property Documents i briefly discussed about EC but considering the importance of same, it deserves a separate post. Encumbrance Certificate certify that there are no dues on property both Mortgage and Legal & the title of the property is clear and marketable. It contain all the transactions in respect of the said property. Encumbrance is basically a Charge / Liability / Lien which is created on the property, which is held as a collateral or security against the debt that is not cleared / paid as on date. It contain records of last 13 / 30 years. If the property has come up recently then EC of relevant period will be issued. Usually EC is issued from the beginning of FY in which builder received commencement certificate. For example, if you builder received commencement certificate on 5th Nov, 2005 then EC of your flat/property will be issued from 1st April, 2005 to till date.
You can apply for Encumbrance Certificate in sub registrar's office under whose jurisdiction the property is registered. This office is directly under control of the Inspector of Registration of Properties, operated by the state government. Buyers / Home Loan Provider ask for Encumbrance certificate before property transaction, so that the buyer / Home Loan Provider can check all the past transactions & mortgage status of the property.
Encumbrance certificate is normally issued for 13 years but it is always advisable to insist for 30 years (if available) Encumbrance certificate to track all the link documents i.e. chain of property transactions. Encumbrance certificate is issued in two different forms.
(a) Form 15 : It will contain details of transactions like Sale, Gift, Lease, Mortgage, Relinquishment, Partition, Inheritance , Release etc during the specific period for which the Encumbrance certificate is issued.
(b) Form 16: It is also known as "nil encumbrance certificate". Nil Encumbrance certificate is issued when there is no transaction recorded during the period for which the Encumbrance certificate is issued. In short, 13 year Nil Encumbrance certificate implies that current owner is holding the property from last 13 years and there is no registered transaction during this period. .
How to apply for Encumbrance Certificate
You can apply for Encumbrance Certificate by filling Form 22 with Rs 2 non judicial stamp affixed. You need to attach address proof to avoid any misuse like driving license, passport etc. On Form 22 you also need to mention
(a) The period for which you require EC.
(b) Property details like Area of Property, Survey No, Address etc
(c) Purpose for which EC is required
(d) Ownership details
The fees is charged depending on no of years for which the EC is issued. Standard Encumbrance Certificate is issued for 13 years or 30 years but as i mentioned it can be issued for X no of years also depending on when the commencement certificate is issued to the builder.
You will receive Encumbrance Certificate within 1 to 3 weeks time. The person who accepts the application will let you know when you can collect the same. I received it next day but it was an exception as i shared my visiting card with sub-registrar :)
Encumbrance Certificate is not the Final word
Though Encumbrance Certificate is one of the key document to establish ownership and mortgage status of the property but its not the FINAL WORD. Let's check some of the common loopholes or process gaps
1. Equitable Mortgage Deed is not registered: Normally a lien is put on any property when the property is mortgaged. Encumbrance Certificate is only way to check whether property is mortgaged or not. In many cases, lender do not report mortgage to sub-registrar office and lien is not put on the property. This risk you will always carry. All the original documents are with banks but not registered with sub-registrar office
Maharashtra Govt has taken a lead in this regard and amended Registration Act, 1908. It amended section 17 which provided list of documents which are compulsory for registration. Equitable Mortgage Deed is added in the list. The definition included is crystal clear to ensure compliance. Definition is "The agreement relating to the Deposit of title deeds, where such deposit has been made by way of security for the repayment of a loan or existing or further debts"
To further plug the loophole i.e. in many cases Equitable Mortgage Deed is not executed & registered to save stamp duty. A new section is introduced which makes it mandatory to file Notice of Intimation of Mortgage by way of Deposit of Title Deed with Sub-Registrar office.
These steps of Maharashtra Govt will fix 2 most common frauds in real estate i.e. availing multiple loans from banks on same property or selling the property which is already mortgaged. For the convenience of general public Registration of  Agreement and filling of Notice of Intimation can be filed online in Maharashtra.
2. Property Transfer through Sale Agreement / GPA / Will Transfer before 11th Oct, 2011:
On 11th Oct, 2011 Honorable Supreme Court of India passed historical judgement that In the absence of duly stamped and registered "Deed of Conveyance" also known as Sale Deed, No Right, Title, or Interest in any immovable property could be transferred. In short, all property transactions have to be registered in sub-registrar office. Encumbrance Certificate cannot validate any Property Transfer through Sale Agreement / GPA / Will Transfer which were executed before 11th Oct, 2011.
3. Latest Encumbrance Certificate: In many cases, i observed that clients produced old EC. Please note that EC is as good as Breaking News i.e. Latest News as it happens. If i pull out EC today and sell my property tomorrow then today's EC will not have any relevance. Therefore you might have observed that while availing Home Loan, Banks demand EC multiple times i.e. at every stage. It is being done to avoid any probability of fraud though it cannot be completely avoided.
4. Private Deals: In small cities, towns or villages people enter into a mortgage arrangement i.e. sort of loan against property. Person A availed loan of 5 lakh and mortgaged his house to Person B through mutual agreement. Now Person A will sell his house without knowledge of Person B and Person B will file civil suit. Such transactions are also not recorded in Sub-Registrar office thus not captured in EC. I have observed that professional money lenders have started registering such mortgage agreements and lien is put on the property at Sub-Registrar office. In order to avoid such situations, it is advisable to insist on indemnity clause in Deed of Conveyance or Sale Deed.
Hope you liked the post. You can share your comments, queries and feedback through following comments section
Copyright © Nitin Bhatia. All Rights Reserved.