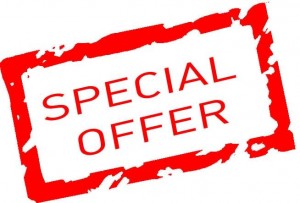 In my opinion, Subvention Schemes are the last lifeline for real estate sector. Currently, the sector is going through a rough patch. In a last ditch effort, builders are rolling out offers under Subvention Schemes to attract buyers. As an unwritten understanding among builder community, a direct discount on the rate card cannot be offered. Moreover, declining sales and ever growing debt burden are forcing builders to offer innovative marketing schemes. These offers can be labeled as Subvention Schemes as most of these offer indirect discounts. In my post, 7 Risks Associated with Subvention Scheme i cautioned my readers against some of these Subvention Schemes. Few of these schemes that offer indirect discount may be beneficial for a buyer. At the end of the day, it is necessary to read the fine print and read in between the lines to conclude whether it is beneficial or not.
Another critical point is that the buyer should compare net price with the Resale Price of Under Construction Property as i highlighted in my post, Buy Resale Under Construction Property. For example, assuming builder is offering under construction property at Rs 4500/= psf with an indirect discount of Rs 200/= psf under Subvention Schemes. In this case, net price is Rs 4300/= psf. On the other hand, if you can buy same property under resale for Rs 4000/= psf then it does not make financial sense to buy from the builder. In such scenarios, Subvention Schemes are just an eye wash as there is NO REAL DISCOUNT offered to the buyer. Though i am of the opinion that all the Subvention Schemes are more or less marketing gimmick. If you are availing any of the following Subvention Schemes through Home Loan, then it is mandatory to register the property. Even in the case of under construction property. Let's check out some of the popular schemes.
Most Popular Subvention Schemes
(a) Guaranteed Rent or Interest Waiver: I like this scheme as builder play with a psychic of a buyer. This scheme targets buyer who would like to buy a property as an investment option. The investor's primary concern is rental return. By offering guaranteed return for fixed period 2 years or till possession, builder wins over their psychic. Now the catch is that this guaranteed rent is offered as an upfront cash discount. Assuming, you are buying a property of 1 Cr and builder offer 10k rent per month for 2 years. In this case, total discount is 2.4 lac. In short, the discount is only 2.4%, and the buyer is jubilant.
The big question is how to decide on such schemes. The answer is very straightforward. Average rental yield in India is 3% that can be 4% in cities like Mumbai. Going by this logic, for a 1 Cr property annual rent should be 3 lac therefore for 2 years, the rent is 6 lac. If builder offers a rent of 6 lac for 2 years then only it is financially beneficial for a buyer else you are being cheated in the name of Subvention Schemes.
Another form of discount is Interest Waiver for a given period that may not be financially beneficial for a buyer. In such cases, a buyer pays 100% EMI and builder refund the interest component/Pre-EMI paid by the purchaser. Any such refund from the builder is added to the income of the buyer under "Income from other sources." A 10% TDS is deducted by the builder, and this income is taxed at marginal income tax rate under such subvention schemes. Subvention schemes offering Interest Waiver are not financially beneficially for a buyer due to the taxation of interest waiver.
On the contrary, if the builder directly pays the EMI/Pre-EMI of a buyer to the bank then buyer carry the risk of default/delay from builder's end. Any delay in payment will impact the CIBIL Score of the purchaser.
(b) Lower Interest Rate: Another marketing gimmick. Typically builders offer an interest rate of 6.99% or 7.5% against the current interest rate of 9.55%. The buyer is under the impression that discounted interest rate is applicable for entire home loan tenure. The difference between regular interest rate and discounted interest rate is paid/compensated by the builder. The max discount offered to the buyer is up to 2% as LTV is 80%. The discounted interest is offered for 2 to 4 years. The buyer should calculate the absolute discount value as it varies from case to case. Absolute discount will depend on property value and home loan amount. In my opinion, discounted interest rate is very misleading, and it come as a shocker to the buyer when the home loan shifts to a regular interest rate. Either home loan EMI increase or tenure increase dramatically. It is one of the misleading subvention schemes.
(c) Bundled Goodies: During festival season, the newspaper was flooded with property ads with bundled goodies. The most popular ones were 10 gm Gold Coin, Laptop, Modular Kitchen, Semi Furnished flat, etc. The more aggressive bundled offers were Fully Furnished Flat, Maruti Alto, a Plot free with a flat, etc. As a buyer, such subvention schemes look quite lucrative but in absolute terms such goodies cost not more than 3 to 5 lacs. The property value under aggressive subvention schemes is 1 Cr +. Therefore, the discount of 3 lacs means 3% on total consideration value that is peanuts considering the current state. Also, remember there is NO FREE lunches and builder will recover the cost under some other head. You should always prefer cash discount against goodies and check net consideration value of the property.
(d) 20:80 subvention schemes: There are multiple version of such subvention schemes but broadly referred as 20: 80 scheme. Now banks and HFC's have stopped offering such schemes after RBI and NHB crackdown. HFC's are barred recently by NHB as i shared in my post, Revised Guidelines on Home Loan from HFC. Some other variant of this scheme are 10:80:10, 10:90, 5:95, 25:75 or 8:92. The major loan component is paid at the time of possession. These subvention schemes are availed by buyers who are buying a property from own fund sources. The risk of project delay is low, but builder may charge a premium for such subvention schemes.
Words of Wisdom: The perceived value of subvention schemes is much higher compared to the actual discount offered under such subvention schemes. A buyer should do back-end calculations to arrive at the absolute discount offered. For example, the perceived value of fully furnished flat is anywhere between 12 lac to 15 lac whereas actual cost is between 5 lac – 7 lac. Don't expect good quality furnishing from the builder. In my opinion, instead of opting for subvention schemes, a buyer should demand upfront cash discount to make life much simpler. Though, a builder may not agree for same but it will give a clear picture on absolute discount offered. Lastly, as i mentioned that net consideration value should be compared to resale under construction property. Always remember, if you enter at a price higher than existing market rate the gestation period will be longer in such cases. A buyer is stuck in such situations, and there is NO EXIT route in the event of fund requirement or sale of property due to unavoidable circumstances.
Copyright © Nitin Bhatia. All Rights Reserved.