Welcome to nitinbhatia.in !!! If you would like to know anything and everything about Real Estate and Personal Finance, You are at the right place. We provide Smart Ideas for Your Money. Money is the center of the universe & we cover each and every topic linked to the money. We share a different perspective that will make you think. Through this blog, we challenge the traditional thought process related to Money. We believe that in today's dynamic and uncertain economic environment, the traditional thought process cannot help you grow your money.
Author of the Blog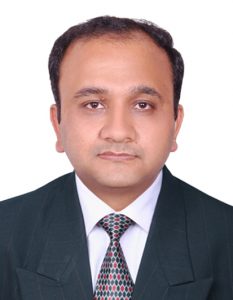 Nitin Bhatia, Founder and Editor of this blog is the Real Estate and Personal Finance Expert. He is a Management graduate from K J Somaiya Institute of Management Studies and Research, Mumbai. Nitin writes for many leading National Newspapers, Journals, Portals, and is also an active participant in TV shows (See: Media).
Interestingly, Mr. Bhatia also covers areas like Investment, Insurance, Stocks, Mutual Funds, Credit Score, Taxation, and Business Start-ups. He is well known for his articles on healthy financial life. Our blog is one of the handful blogs in India dedicated to Real Estate and Home Loan in the true sense. Thanks to our readers, the blog features among India's Top 10 Personal Finance Blogs.
If you love watching Videos, You can subscribe to YouTube Channel
What differentiates us from others
We don't believe in sharing what you already know. We share what you don't know.
We share original thought process, real life experiences, and honest reviews.
Each and Every query posted on this blog by the readers is answered.
We provide a practical solution to real life money related problems/issues/dilemmas faced by the readers.
We simplify the complex concepts and explain in easy to understand language with relevant and real examples.
You can subscribe to email alerts and receive the instant notification of new posts by email.
What we do

:

Provide Professional Consultation/Advisory Service to Individuals and corporates.

Conduct onsite and online Lectures and Workshops for Corporates, Financial Institutions, Real Estate Companies, Banks, Insurance Companies, Startups, Professionals, and Individuals. As part of societal give back, we provide free services to Educational Institutions and NGOs.
What we don't do

:

Provide Financial Planning Services: We do share posts on Personal Finance but Financial Planning is not our cup of tea. The personal finance posts are mostly based on real life experiences. We only share our perspective on a particular topic. The sole objective is to educate readers.

Accept Guest Posts: We do not accept and publish Guest/Sponsored posts.


Legal Services: We do not provide any kind of legal services.

Operational Services: We do not provide any kind of operational service like physical filing, Online filing, Property Title Certificate etc.

Sell Financial Products: To maintain editorial independence, We are not affiliated with any agents, brokers or financial institutions. We can't help you sell financial products.

Affiliate Program or Lead Generation Campaigns: We do not run any Lead Generation campaigns or associate with Affiliate Programs.

Direct Advertisement: We are running ads/campaigns on this blog only through Google Adsense. You can advertise your product/service through Google Adsense. We do not accept any Direct Advertisement Requests due to operational issues.
Contact Us:
Mail: info@nitinbhatia.in