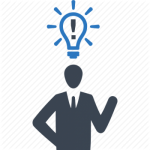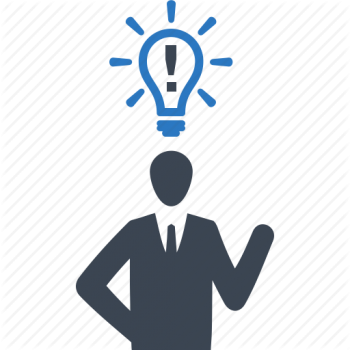 "Tell me some good Business Ideas" is the most frequently asked question by my friends and clients. Last week, one of my friends again posed this question to me. I suggested few business ideas depending on his social profile but till the time discussion was over the entire enthusiasm fizzled out. Let me admit honestly that everyone is looking out for some good business ideas but it requires a  lot of courage to start the same.  In my post, 5 ways to create second income i wrote some business ideas from the personal finance perspective. This post on Business Ideas without any investment will be more from Marketing and planning perspective. Before we discuss business ideas, i would like to add that Critical Success Factors of any business depends on multiple factors both internal and external. Some businesses require specific skill while others may require social contacts. It also depends on geography, spending power of the people, demographics, behavior etc. For example, if you open a day care center in an area where most of the ladies are housewives then you cannot expect success. Before you start any business, you should make a proper marketing and Business plan along with plan B to avoid any future shocks. You should evaluate business ideas depending on your caliber, skill set and market conditions.
11 Business Ideas Without Any Investment
1. Event Management: 
By event management, i don't mean organizing big events. You may find a niche based on demographics. Birthday parties is a good way to test the waters. You should have good social contacts. Also, you should possess good management and planning skills. It is a highly profitable business if you can get the steady flow of clients as you can negotiate the rates with service providers.
If you have good corporate contacts then you can also try organizing corporate events. Again it is a profitable business. The common perception is that corporates negotiate heavily and margins are poor. The truth is the reverse of the same. Recently, i attended one of the corporate events and out of curiosity i asked the cost of food plate and it was Rs 1600 per head. I was shocked, i would have arranged it for Rs 800. This business is considered to be full of hassles, but it is not true. These days you can outsource each and every task to small agencies at much lower cost. This business works on relationships and is one of the most profitable business ideas.
2. Public Speaker/Trainer: 
If you are an experienced & known professional in the industry or expert in a particular domain then you can explore the option of being a public speaker. You can take workshops and organize events/training. It will be easy to tie up with agencies which organize such events. It's a misconception that there is a demand only for Motivational & Team Building Speakers or Improvement of Communication Skills/Personality Development. These days educational institutes and organizations invest in organizing sessions which require domain expertise. It can be either a training session or lecture. In fact, in all my previous organizations there was a training on MS Excel and MS Access. It can be in an IT domain also like Hadoop.
3. Social Media Manager: 
This is one of the fastest emerging business ideas. I myself is working as Social Media Manager for some of the small and medium businesses. Let me clarify that here i am not discussing the fraudulent business ideas of getting 10000 likes on Facebook or 5000 followers on twitter. As i mentioned, i am purely discussing from marketing and engagement perspective. Businesses are realizing that they cannot succeed without social media engagement. If you know how to engage people on social media platforms and create an online buzz then you can be Social Media Manager. There are many small and medium businesses which cannot hire full-time Social Media Manager, but they know it is the key to success in future. You have to first prove your credentials before jumping the bandwagon.
4. On Demand Catering: 
Next in the list of business ideas is on demand catering. Here i am not referring to open a kitchen or hotel. In metro cities, if you are staying in a big apartment complex then you may start on demand catering service. You can specialize in ready to eat or snacks category. You can also tie up with companies which organize fairs and flea markets in apartments/Malls.
5. Organize Fairs and Flea Markets:
It is part of relatively new business ideas. You can tie up with small businesses which operate from home or startups. This segment is completely unorganized. These small businesses have some of the brilliant business ideas and you can provide the platform to showcase the same. Being an organizer of Fair or Flea Market, your job will be to tie up with malls and apartment associations on one hand and with small businesses on another hand. You can auction stalls in these fairs and flea market. It is one of the profitable business ideas without any investment.
6. Geography linked Specialty Business:
This business is more linked to demographics. You need to identify business ideas based on geography and demography. The best example is of one casual business idea given by me to my friend is now a 1 Cr business. Bangalore is a global village where people from all parts of the country are staying. A couple of years back one of my friend asked for a business idea and i casually told him to open Golgappa shop. I never found Golgappa shop in Bangalore. Golgappa is popular lingo in North India and it is called Panipuri & Puchka in Western & Eastern part of the country respectively. Only reward which i get for this great business idea is FREE Golgappas at his shop :)
This was just an example, you can identify any such products and tie up with the vendor at your native place for standard products. You can take orders from the city of residence and place the order in your native place. It is important to understand the scope and nature of a business. For standard products, you can start this business without investment but for non-standard products you may need to stock the items.
7. Property Management Services:
Some states do allow sub-letting of the property. If you are staying in any such state then this is among the best business ideas without investment. You can rent or lease the property and sub-let the same at the higher rent. The profitability of this business depends on how best you can negotiate the rent. Normally, you can target the owners who are NRI's or not staying in the city. If allowed you can also convert it into PG. Rent from PG is normally 1.5 times the rent you get from family. Though in one of the posts, 5 Reasons why you should not hire Property Management Services i suggested owners not to hire such service. From the perspective of business ideas, it's a great idea provided you follow all the legal, statutory rules and compliance process of the state.
8. Nutritionist:
The biggest hurdle of this business is that people are not willing to pay, but i see this business as one of most promising business ideas. You should do a course on same before professional launch. With the increasing lifestyle diseases due to food habits, there is a great demand for a good nutritionist. It's a word of mouth business and once you create a brand for yourself then there is no looking back.
9. Independent Interior Designer:
With the increasing income levels and economic prosperity, Interior designing is one of the good business ideas for future. In this also you need to do a short duration course. In my opinion, besides the course you should have a flair for interior designing. Normally, if someone suggest interior designer then we assume that it will increase the cost but some interior designers created a niche for themselves. They provide low-cost options to maximize space utilization and decor of the house.
10. Marketing/Technical Consultant:
Normally small and medium businesses cannot hire full-time marketing/technical resources. If you have a taste for marketing/technology and create value for the businesses then you can be Marketing/Technical Consultant on the project basis.
11. Blogging:
Last but not the least and one of my personal favorite is Blogging. It is also my full-time profession and we have successful examples in this profession. You can start without any investment on platforms like Blogger, Tumblr etc. Only flip side is that you need to spend long working hours and gestation period is high. Once you start earning, you can move to WordPress with dedicated hosting. For this profession, you should know SEO and Social Media Marketing.
Word of Caution:
In all business ideas, Risk Reward ratio is directly proportional to the investment. All the business ideas mentioned in this post can be started without any investment therefore you cannot expect immediate success. You have to work really hard to create a space for yourself. Though it is true for any business but in case of business ideas as mentioned above, the probability of success will be low if proper homework is not done. In most of these business ideas, you are the BRAND or USP of the business. It can be either a skill or an expertise.
Concluding Remarks:
In my post, i have not suggested business ideas like Financial Advisory, Insurance/MF Agents, HR Consultancy/Recruitment Firm etc. The reason being either they are low margin business or the domain is very very competitive. In the domain like Real Estate Consultant, the entry barrier is high and major roadblocks are existing players.
You cannot completely rely on single business model and should pursue multiple business ideas depending on your skill set and expertise. In any business, the risk is always high. If you play your cards well then you can succeed but in case of any wrong move, it will destroy the years of hard work.
You are welcome to ask any query through the following comments section if you are planning to start your own business. All the best !!!
Copyright © Nitin Bhatia. All Rights Reserved.