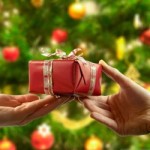 Gift Cards, as the name suggest is cool and new age alternative to Physical Gifts and Cash. Cash was favorite mode of gifting during my childhood days. In fact, every household had 1 secret diary in which cash gift records were maintained, not for income tax purpose :). What to gift was dependent on What we received as a gift…It was more of a business transaction :). In India, gifting is not need based but linked to social reputation. Even the 1st thought which run through recipients mind is what is the value of the gift received. As per Human Psychology, Perceived value of Cash is much higher compared to other Gifts. Perceived Value is directly proportional to the utility. Cash has high utility therefore perceived value is high. According to some studies, In non-cash segment perceived value of Books as a gift is lowest among all the gifts. On the other hand, Kitchen appliances have very high perceived value. Reason being, even if the kitchen is full of appliances you always need more.
Second major problem is that almost 80% of the gifts received are not used. By the way, in my house also there is one such section. Sometime back, i remember one ad in which servant of the house call guest of his employer and thank him for the gift he gave to his employer kid on B'day party. It was bit rude but its a fact that we don't find utility in most of the gifts. Sometimes it is not intentional also. On my wedding, i received almost 3 sets of each and every kitchen appliances. I prepared next 2 years, marriage calendar in family, where i will dispose of the gifts received :). In fact, i suggested to my family that i can marry 2 more times without any financial burden :).
Another reason why people prefer gifting physical gift items is so that they should be remembered. I found it quite strange. Once i received the watch as a gift though i was not in a need of it. The reason given was that whenever i will wear the watch, i will remember the person who gifted. I respect the feelings, but many people find the reason very weird. No offense but are we gifting or handing over some kind of memorial. Moreover, we should never gift the items which are personal in nature or people have a strong personal preference e.g. watches, clothes etc.
In my opinion, Gift Cards is best alternative to gifts. Still it cannot replace Cash. Only point is that Cash is now old fashioned. The recipient has the flexibility to chose the gift as per his / her requirement / choice. Here i would like to clarify that often people confuse between Gift Cards and Gift Vouchers. Gift cards are totally different from Gift Vouchers. I never suggest Gift vouchers as i highlighted in my post Gift Coupons / Gift Vouchers – A Marketing Gimmick. Recently, i purchased a Gift Card from bank therefore thought of sharing my experience with the readers. Let's check why Gift Card is a perfect alternative to Gifts/Cash.
What are Gift cards?
In laymen language, Gift Card is as good as Debit Card. The disadvantage of Gift Coupon, as i highlighted in my post was that you can shop only at the particular store. In case of Gift Cards, you are free to shop anywhere provided the merchant accept card payments. It can be used for online shopping also. Gift cards are issued by all major banks like SBI, Axis Bank, ICICI Bank and HDFC bank. I checked that in few banks you can place a request through net banking also. I bought ICICI Bank Gift card online through Net Banking facility. It's a misconception that you can get Gift Cards only from banks where you hold the account. You can walk into any branch of bank which issue gift cards and request for Gift Card. The only hassle is that you need to submit KYC documents if you don't hold the account in the same bank. In case, you have an account with the bank, KYC is already done therefore gift card can be issued immediately and your account will be debited. You can also request the bank to emboss a name of a person on the card to whom you will gift the card.
The charges of Gift cards are nominal i.e. Rs 100 + 14% Service Tax. Bank also provided PIN along with the card to check the balance at Bank's ATM. On the kit, i could find a place to write personalized wishes or message. Gift Card cannot be used to withdraw the cash. You can load the gift card with the max amount of Rs 50,000 and min is Rs 500. These limits may vary from bank to bank. The gift card can be issued only for known people as you have to provide the details of the recipient to the bank. Balance can be checked either through Call Centre, Online portal or ATM of the bank.
Shortcomings of Gift Cards
Every financial product has one or another shortcoming. Same is true for Gift Cards. I am highlighting some of the operational / practical difficulties
1. Balance in the Gift Card: When you gift a Gift Card, It's a social dilemma how to tell a recipient that X amount of balance is loaded in the card. Same problem is with the recipient :). He cannot ask you with how much balance the gift card is loaded. Banks have to address this problem. I found it very weird. Another problem is gift card is a relatively new concept so recipient might not be knowing what to do with this card and how to use. On top of it, he does not know the balance. Another misconception is that it can be used only at select merchants.
2. Expiry Date: Another important point to check is expiry date printed on the Gift Card. Expiry Date is 12 months from the date the gift card is generated. Now if the gift card is lying unsold with the bank for 4 months then effective validity is only 8 Months. This point is imp if you are gifting high value card as the recipient has to exhaust the balance before expiry.
3. Registration for Online Transactions: For online transactions, the recipient has to register the card online on the bank's website. In my opinion, its bit hassle. The process should be more clear and convenient.
4. Unused Balance: The probability of some Gift Card Balance being wasted is very high. The only option is to know the check the balance in the gift card before making last transaction.
5. Refund of unused amount: Any unused amount can be refunded only to the purchaser of the card. Most of the banks don't allow refund of the unused amount.
6. Replacement of Card: Replacement of the gift card is a major hassle. If the gift card is lost, the copy of FIR is required by the original purchaser to claim unused amount.
Copyright © Nitin Bhatia. All Rights Reserved.