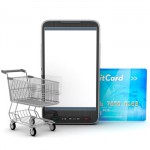 Mobile Wallet is the new buzzword in the technology and payment space. The success of Mobile Wallet will depend on how it is being projected to end users. Recently i used various Mobile Wallet services and thought of sharing my experience with my readers. I am always in for adoption of new technology but as i always mention that one shoe doesn't fit all. Mobile Wallet may be useful & convenient for one set of users but not for all. In India, it is popularized after the entry of the most popular service i.e. paytm. Some of the players already existed in the market but with not much success. I am not going by the opinion of media or analysts in this regard. I will share my experience as a layman or end user.
Currently, Mobile Wallet service is following the same trajectory as followed by the e-commerce players. In this whole ball game, the customer is the king as he/she is getting unbelievable discounts on making payments through Mobile Wallet. Recently, i recharged my DTH for Rs 500 and received Rs 100 as a cash back. On a purchase of a laptop, i received Rs 4000 cash back. I am also getting discounts on food, household purchase etc. The funding is used by Mobile Wallet providers to offer the discount. They are making end user addicted to pay through Mobile Wallet. This phase will not last forever as the profitability will kick in. As we observed that the discounts are now dried up in e-commerce space same phenomena is not too far in mobile wallet space. The small players in this segment will be booted out of the market. Only 2-3 big players will be left to reap the benefits.
In this regard, i would like to share a small observation of my childhood days. There was a big market near my house and among all the shops there was 1 sweet shop. He used to do brisk business and others were jealous of him. A couple of other shopkeepers also closed their existing shop and opened sweet shop. After few months, there was a rat race to offer the lowest price and attract customers. The end result, most of them incurred huge losses and were out of business. In Mobile Wallet space also every Tom, Dick and Harry is now offering Mobile Wallets. The end user is confused i.e. How many Mobile Wallets he/she should create. In other words, Mobile Wallet is similar to opening a Bank Account. You block your money by opening multiple accounts. Let's check whether Mobile Wallet is beneficial for the end user or not.
Mobile Wallet – Whether it is beneficial?
1. Two Step Process:
Against the popular perception, Mobile Wallet is not an independent payment method like Mobile Banking, Internet Banking etc. It's a virtual wallet to store the money similar to your physical pocket wallet. You can transfer money through Credit, Debit Card, Net Banking, IMPS or through ATM's. Therefore, it's a 2 step process similar to physical money transaction i.e you need to withdraw money and load your physical wallet. You can use cash in your physical wallet to make payment.
All online transactions like payment through credit card, debit card, net banking, NEFT or IMPS are Single Step Process i.e. money can be directly transferred from your account to the merchant. The objective of the mobile wallet is financial inclusion. My query is that if the user has credit/debit card or net banking facility then he/she can directly transfer the money to the merchant. What is the incentive for the user to follow 2 step process of Mobile Wallet rather 1 step process of online money transfer.
2. Unused Balance:
As i mentioned that most of the merchants have now their own wallets. The end result, currently i have 5 wallets with different merchants. Approx Rs 3000 is locked in these mobile wallets. Few months back i created the mobile wallet with one of the taxi aggregators and loaded the wallet with around Rs 1000. My usage till date is just Rs 600 and in all probability i will lose some money as taxi availability is a big concern. Unused balance is also a strategy to buy customer loyalty. It will never happen that you will use exact balance amount in your wallet to make it zero. To utilize unused balance, you will recharge and use the same service again. It will become vicious circle for the end user.
3. Brand Loyalty:
In continuation of point no 2, Mobile wallet is useful to build brand loyalty which is missing these days. The consumer is now a deal seeker or gives preference to convenience. Taking the same example of taxi aggregator. I use service of 3 taxi aggregators. Reason being, taxi aggregator with mobile wallet does not ensure taxi availability every time i am in the need of one. Moreover end users are deal seekers therefore today they are buying from Site A, tomorrow from Site B and so on. In almost all mobile wallets, the unused amount in the wallet cannot be credited back to the bank account or credit card account. Therefore, you should be careful while creating the mobile wallet. Just for benefit/discount of few hundred rupees you may risk the higher amount. From the merchant perspective, it is one of the best ways to buy a brand loyalty at low cost. Normally it takes few hundred rupees to acquire a new customer. By passing this amount to the customer as a joining bonus is a win-win situation for the mobile wallet provider. 
4. Control Expenses
In my opinion, this is one of the advantages of the mobile wallet. Depending on the expense pattern of your kids, you can load their wallet and control expenses. Another solution is to create a single account for the entire family. By doing this, you will create the upper threshold for the total expenses. This strategy is useful in case of mobile recharge expenses.
5. Security
Another advantage is the security feature. The mobile transactions are not safe as the mobile platform is not as secure as the web. To hedge your risk you can always use the mobile wallet to avoid the use of Credit/Debit card or Net Banking over a mobile app. For this, you can always opt for multi-purpose mobile wallets like Paytm. Paytm has much wider reach through maximum tie-ups with e-commerce merchants. The balance can also be used for online purchases over paytm e-commerce platform.
6. Micro Payment
In my opinion, Mobile Wallet is best suited for micro-payments i.e. small value transactions. It is not advisable to use traditional online payment facility for low-value payment. You never know that in future you may make payment directly to the merchant for car parking, movie tickets, grocery, medicine or toll through Mobile Wallet.
Concluding Remarks: As i mentioned that it is always advisable to opt for multi-purpose and multi-utility mobile wallet with the wide reach. You can avoid dedicated wallets linked to a particular merchants to avoid your money being blocked i.e. balance can be used only for particular payment type. This new payment avenue is still evolving and hope after consolidation, we will have only 2-3 big players.
Copyright © Nitin Bhatia. All Rights Reserved.