Recently i was reading an article on how social media can influence outcome of 160 Urban Lok Sabha Seats in General Elections 2014. With the rapid growth of smartphones, Very soon Social Media will become synonym with Social Mobile Apps. I am confident that in General Elections 2019, Social Mobile Apps will influence result of all 543 Lok Sabha seats not just the urban seats. Sometime back, i wrote an article on Social Media & Marketing. In continuation of same, it will be interesting to know the impact of Social Mobile Apps on General Elections 2014. After all Political Parties are "Brands" and Voters are "Consumers" from Marketing perspective.
65% of Indian Population is below 35 Years and this young brigade is deluded from Indian Political System because of XYZ reasons. The biggest challenge for all Political Parties today is to bring this Youth class in Political main stream. Whichever Political Party will succeed in this attempt will host the flag at Red Fort on 15th Aug, 2014. The first step of this cycle is to mobilize and inspire Indian Youth to participate & vote in General Elections 2014. To connect with India's Youth there is no other better medium than Social Mobile Apps. Reason being Mobile is most personalized device, is not cluttered like other communication mediums and can create direct connect with the youth.
In order to bring confidence back in India's Youth and to make them vote, the 1st task of Social Mobile Apps is to bridge the gap between Politicians/Political Parties and Voters. The biggest problem with Social Media today is that its more or less one way communication. Social  Mobile Apps can create a interactive & transparent two way engagement platform. Social Mobile Apps can bring accountability in system. The participation of voter should be end to end in democracy i.e. right from candidate selection to evaluation of MP's (Member of Parliament) performance. The most important mantra to make India's youth to "Vote" is to promise them that "You will be Heard". I propose following  5 P model for Social Mobile Apps which will help them to become more relevant for Indian Youth & can inspire / mobilize Indian Youth to Vote in General Elections 2014.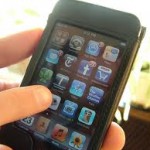 Purpose of Social Mobile Apps
It is imperative for Social Mobile Apps to clearly define Purpose why they would like to reach to Indian Youth. If purpose is not defined properly than it will be one of many initiatives. I have already stated that Purpose & Slogan of this campaign should be "You will be Heard". The Indian youth should join this movement for their respective Lok Sabha Constituency wise i.e. to create separate community for all 543 Lok Sabha Constituencies. The member who will enroll for this movement has to take Oath that he/she will vote in General Elections 2014.
Problem
After enrollment, All the members should be invited to share/vote for 5 Major problems of their respective constituency. The objective of  this exercise is to identify Top 5 Problems of each Lok Sabha Constituency in order of preference. The top priority for elected MP will be to resolve Top 5 problems first.
Preference
In 3rd Phase all the members of this platform should be invited to share/vote for 3 candidates which they feel should represent them in Lok Sabha. Even General Public should be invited to nominate themselves for this exercise and based on voting of enrolled members in each constituency. Top 3 candidates should be published by Social Mobile Apps, which will be recommendation from Social Mobile Apps to Political Parties. The Indian youth should also have say in candidate selection. If candidate is selected by taking people's opinion than participation i.e. voting % will be but naturally very high.
Perform
In 4th Phase, the candidates of Political Parties can interact with members of their constituency through Chat, Hangout sessions etc. He/she can share the road map or plan specifically related to Top 5 Problems identified through People's vote/feedback. The final road map/plan signed by the candidate's should be available through social mobile apps for General Public's reference. The performance of the winning candidate i.e. elected MP of the constituency will be judged based on the final plan shared before the election. If any candidate refuse to share plan than social mobile apps can upload the manifesto of that candidate. Every 6 months MP of each constituency or independent agency will publish the progress on road map/plan shared by local MP before election. Meanwhile Social Mobile App members of constituency can keep sharing their feedback or inputs on progress in their constituency.
Perish
Every 6 months after the progress card is published by the candidate. Re-Poll will be conducted on social mobile apps among all enrolled members of the constituency. It will be mandate on the 6 month's performance of the MP of that constituency. If the result is thumbs down than the enrolled members of constituency can share the Top 3 areas of improvement for MP through voting.
Democracy is not a one day affair i.e. just Vote on the day of Polling & my job is done. Democracy should be celebrated every day, every hour and every sec. This 5 P model will help in engaging the voters and will re-iterate the Purpose statement i.e. "You will be Heard". After 5 years, anyone can check progress card of MP & can take informed and wise decision to either elect the sitting MP or Change is in the Air. To mobilize & inspire Indian youth to vote, only transformation required is from "You will be Heard" to "I am being Heard".
This post is written as an official entry for "Indian General Elections 2014 with Social Mobile Apps" contest on Indiblogger in association with WeChat. 
Copyright © Nitin Bhatia. All Rights Reserved.