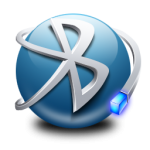 In 2007, my wife gifted me Mono Bluetooth Headset of Jabra. It was most advanced Mono Bluetooth Headset at that time. Bluetooth technology was still evolving. Jabra is pioneer in Bluetooth technology & even after 7 years i am getting very good battery life. From quite sometime i was struggling to listen to music through my Mono Bluetooth Headset on new Android Handset. This problem is very common with Android Handsets as i was able to listed to music through same Mono Bluetooth Headset on Blackberry phone. The dilemma for me was to either upgrade to latest Bluetooth headset or to live with existing Mono Bluetooth Headset without music. Now 1st option to upgrade was quite risky therefore i decided to bang my head to find solution. I hate wires therefore wired headset was out of question & ruled out.
I started with search engines in the quest to find solution. Let me admit that for any technology related issue you will find hundred of blogs/forums with solutions but all are simple copy paste of 1 poor guy who posted it 1st. Even very reputed technology blogs are copycats. Similar to compatibility issue between Skype and Windows 7, i hit dead end after couple of days. My morning prayer to god was that my Mono Bluetooth Headset should stop working on its own so that i can buy new one.
As usual i decided to break problem in parts and 1st area of investigation was Music Player on my Android Handset. Though my Music Player is compatible with Bluetooth and on all online blogs/forums it was mentioned that Music Player has no correlation with this problem. On further dig down, i observed that Music Player has strong correlation with Mono Bluetooth Headset. After lot of R&D, i zeroed on Rocket Music Player. Reason being, out of all Music players available for Android handsets this music player has specialized support to send Audio files via Bluetooth. It also has advance Bluetooth features & was my last hope.
Even after installing Rocket Music Player, i was not able to listen to Music on my Mono Bluetooth Headset. After detailed study, i reached a conclusion that sound is not routing to headset from handset. Mono Bluetooth Router application can solve my problem as it allows Android handset to route sound via Mono Bluetooth headset.
After installing these 2 applications, i was ready for final testing. As a 1st step, i paired my Mono Bluetooth headset with Android Handset than i switched ON Mono Bluetooth Router. Now my Mono Bluetooth headset was connected to handset through "Mono Bluetooth Router" application. After this, i opened Rocket Music Player application and selected "Play" option on Touchscreen. Wow…. It finally worked !!! It was Eureka moment for me.
Solution: If you are using Android Handset and Mono Bluetooth Headset than you cannot listen Music through  Mono Bluetooth Headset. To listen music on Mono Bluetooth Headset, Install Rocket Music Player and Mono Bluetooth Router applications from Android Store.
Copyright © Nitin Bhatia. All Rights Reserved.