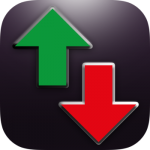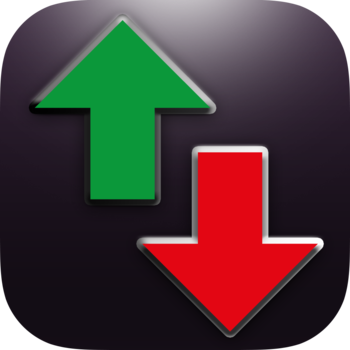 I personally believe in Long Term Investment. On the net basis, Investor can make more money through Long Term Investment compared to Trading. In my previous post, Avoid Equity Investment in 7 Sectors i shared sectors which you should AVOID. I received queries from my readers in which sectors they should invest. As i promised, this post is dedicated to 7 Sectors for Long Term Investment. Please note that opinion expressed by me in this post and the previous post is based on my personal analysis. The key factors considered by me for this analysis are
1. How will the economy shape up in next 3-5 years?
2. Key Focus Areas /policies of Govt for both spending and economy revival
3. External Factors like global volatility and money flow
4. Implementation of OROP (One Rank One Pension) and 7th Pay Commission. It will increase the urban consumption
5. I am bullish on midcap stocks and shortlisted stocks which have a potential to become large cap stocks. The only exception is Auto Sector where the scale is required.
6. Lastly impeccable trust that economy will revive in next 3 years
I have played a bit safe in my approach and tried to take defensive bets. I also considered parameters which i shared in my post, Can i predict stock price movement?. There is another school of thought on Long Term Investment i.e. contrarian calls. In this approach, investors can bet on beaten-down sectors which will revive if the economy has to revive. This approach of Long Term Investment is suitable for investors who want to take higher risk. I will share my views on beaten-down sectors in a separate post.
7 Sectors for Long Term Investment
1. IT (Information Technology):
The revival of USA economy is good news for IT sector. Secondly, the devaluation of INR is another good news. Lastly, the focus of Govt of India on Digital India will benefit IT companies which will shift their focus to Digital India. It will be easy for midcap IT companies to shift swiftly compared to large cap companies like Infosys. Considering these factors midcap IT space is looking quite good for Long Term Investment. Though the analysts are bullish on Infosys but personally i like MindTree in IT space. It has delivered a quite strong result in last quarter. I believe in holding fewer stocks for Long Term Investment, therefore, i have shortlisted only 1 stock. IT is considered as a defensive sector, therefore, it is under low risk from Long-Term Investment perspective. Currency fluctuation has a major impact on this sector. In a long run, the Indian Currency will remain stable therefore there are No Short-term threats to IT sector.

2. Pharma (Pharmaceuticals)
Recently Govt of India has taken certain steps to promote pharma sector. Like IT, Pharma also gains from the devaluation of INR. Most of the Indian Pharma companies invest heavily on R&D and it yields good results. I believe that future growth of Pharma company can be judged based on number of Pending ANDA approvals from US Food and Drug Administration. In midcap pharma space, leading the list is Aurobindo Pharma with approx 180 pending approvals. The second in the list is Glenmark Pharma with 63 pending ANDA approvals. Here analysts are BULLISH on both Aurobindo Pharma and Glenmark Pharma. I selected Glenmark Pharma for Long Term Investment. The key reason is that Glenmark Pharma is fundamentally stronger than Aurobindo Pharma. EPS of Glenmark Pharma is Rs 43.90 compared to Rs 26.18 of Aurobindo. P/E of Glenmark is 23.48 compared to 27.26 of Aurobindo. Lastly, Glenmark Pharma is included in MSCI Emerging Markets Index, therefore, will get additional investments of $130 Mn.
3. Housing Finance Companies / NBFC:
My next bet is on Housing Finance Companies for Long Term Investment. The banks are in my negative list as i mentioned in the previous post. The reason for selection of Housing Finance Company is that their balance sheets are cleaner compared to banks. According to recent reports, the NPA's of banks are much higher than what is being reported. It can be as high as 13%. On the other hand, NPA's of most of the Housing Finance Companies are less than 1% which means they are better managed. For Long Term Investment, i considered IndiaBulls Housing Finance and DHFL. Most of the analysts are more Bullish on these 2 HFC's along with LIC Housing Finance. In my analysis, i found IndiaBulls Housing Finance more promising and growth potential is HIGH. Another reason was the inclusion of IndiaBulls Housing Finance in MSCI ACWI Value Index. It brings additional funds of approx $15 Mn to the stock.
4. Auto – 4 Wheeler
As i mentioned in my previous post that broad demand of 2 Wheeler is dependent on rural demand which is cyclical. The implementation of OROP (One Rank One Pension) and 7th Pay Commission will increase urban consumption. Therefore, biggest beneficiary will be Maruti Suzuki and it is best fit for Long Term Investment. I ignored commercial vehicles and 2 Wheeler companies in this section due to stated reasons. After 6th Pay commission implementation, the volume of Maruti Suzuki jumped 10 times. The similar performance is expected this time also. Moreover, Maruti Suzuki is suitable for Long Term Investment due to impending increase in FII limit to 40% and possible inclusion in MSCI India index. In auto segment, i ignored midcap for Long Term Investment as the scale is key in Auto Segment. The decline in commodity prices of steel and aluminum will decrease the cost of 4 wheeler thus will increase the margin of auto companies like Maruti Suzuki. Therefore, Auto is proxy play for Metal space also.
5. Infrastructure:
Normally the Capital Goods companies are considered under Infrastructure. I would like to add that i have not included Capital Goods companies like L&T and BHEL for my analysis. Sometime back experts were bullish on these stocks for Long Term Investment. These stocks proved that it was the wrong bet. In infrastructure, my bet is on Adani Ports. 3 key reasons are
(a) The nearest port from North India are ports in Gujarat. With good road connectivity and push on Make In India i.e. focus on exports. The Gujarat ports will gain immensely. Obviously, Adani Ports will be the biggest beneficiary and is a strong bet for Long Term Investment.
(b) Shortly, Adani Ports will be included in NIFTY replacing NMDC. It will bring ETF money in the proportion of weightage in NIFTY. Govt is investing EPFO money in NIFTY through ETF route therefore Adani Port will see additional fund flow in coming months. It's a safe bet for Long Term Investment.
(c) In ease of doing business, Gujarat is No 1 state in India. Therefore, it will help Adani Ports as Gujarat will attract more investment.
6. FMCG – Urban Consumption
FMCG is defensive sector and it is always good to have an FMCG stock for Long Term Investment. As i avoided FMCG stock dependent on rural demand. HUL fits in this criterion. At the same time, i am betting on FMCG stock dependent on urban consumption for Long Term Investment. I have shortlisted 2 stocks i.e. Godrej Consumer Products and ITC. I have not finalized the one for Long Term Investment. I am in final stages of analysis and will share my choice with readers.
7. Logistics
With the booming e-commerce and focus on Make in India. Logistics will be underdog sector in my opinion. There are very few large players in this sector and most of the companies are small players. This sector is currently on my watch-list and is on the bottom of my chart. I have not finalized any stock for long term investment. This sector has its own challenges, but i will go for a good pick in this sector for Long Term Investment. You can expect good returns with a time horizon of 5 years.
Disclaimer: Among all the stocks discussed in this post, i have a position in Mindtree, IndiaBulls Housing Finance, Adani Ports, Glenmark Pharma and Maruti Suzuki. The objective of this post is only to create an awareness.and educating investors about the Subject matter. The views and opinion expressed on this website are my personal views and is NOT an investment advice/Stock Tips whether to buy, sell or hold the shares of a particular stock. All investors are advised to consult their investment advisor and/or conduct their own independent research into an individual stocks before making any decision. I am not responsible for any loss or implications arising out of any decision taken by the readers after reading my post.
Copyright © Nitin Bhatia. All Rights Reserved.