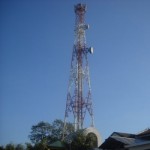 The Launch of Reliance Jio will not impact Telecom Stocks concluded one of the telecom analysts after Reliance AGM last week. Maybe the conclusion is based on overall weakness in the stock of Reliance Industries Limited (RIL). The last years return of RIL stock is -16.72% whereas the return from Sensex is +5.38%. Sometimes i doubt whether stock market considers the financial strength and fundamentals into account or not. The best examples are RIL and ONGC, India's most profitable companies. Ideally these 2 companies should outperform each and every listed company on the stock exchange. Unfortunately, it is not true. At a macro level, i am not a big fan of Telecom Stocks. Though, my 1st stock investment was in an IPO of Bharti Tele-Ventures in the year 2002. I made decent gains against the floor price of Rs 45. In current scenario, Telecom Stocks are not the best bet.
Why i Avoid Telecom Stocks? 
(a) Capital Intensive Sector: One of the major reason is that telecom sector is capital intensive i.e. require huge investments. It's a double whammy for telecom stocks because both physical infrastructure and spectrum require huge investments. The high spectrum cost strain the balance sheet of the telecom operators. In short, you need deep pockets to survive in this sector.
(b) Fast Changing Technology: From 2G to 3G and now from 3G to 4G. The telecom technologies are changing very fast which require additional investment at regular intervals. With the change of technology, the upgrade is in the form of infrastructure and additional spectrum requirement.
(c) Regulatory and Legal Interference: Similar to the aviation sector, there is too much regulatory and legal interference in this sector which impact performance of Telecom Stocks.
(d) Unstable Business Model: At a macro level, telecom operators are clueless what to do next. They invested heavily in 3G, but it flopped badly. Indian user was not willing to pay the premium for new technology. As a result, rewards could not justify the heavy investments. Currently, there is a gradual shift from voice revenues to data revenues due to high margins. The success of the data-centric business model is uncertain due to high competition and scarce spectrum.
(e) The Threat from 3rd party Apps: Though the initial response to voice calling feature of Whatsapp is cold, but it will gradually pick up. With an ever increasing penetration of smartphones, Voice business will be almost dead in few years time. Voice calling will be through apps like Whatsapp i.e. over the data channel. Going forward performance of telecom stocks will be linked to their data business performance.
Misconception about Telecom Stocks
It's the biggest misconception that telecom stocks like Bharti Airtel, Idea Cellular etc survived the onslaught of new operators in past. Remember the disruptive strategy of per sec billing adopted by Tata DoCoMo. Though the new operators could not garner substantial market share but entire telecom sector suffered in past. The ruling of the supreme court to cancel the licenses of new operators was a lifeline for telecom stocks like Bharti Airtel and Idea Cellular to recover. In my opinion, if Supreme Court would not have canceled the telecom licenses then telecom stocks would have been in very a bad shape. Analysts are writing off Reliance Jio based on the assumption that new operators cannot survive. Whereas i foresee the pressure on Telecom Stocks after the Reliance Jio launch. Let's check out why
Why Reliance Jio is a serious threat to Telecom Stocks?
(a) Past Experience: The management of RIL and Mr. Mukesh Ambani himself understand the telecom business very well. Reliance believes in scale and size of the operation. Therefore, similar to Monsoon Dhamaka of Reliance Infocom this time also we can expect disruptive strategy from Reliance Jio.  It will immediately help to get some foothold in the telecom business.
(b) Deep Pockets: As i mentioned telecom business require deep pockets. There is no doubt that parent company RIL has very deep pockets. Reliance Industries Limited has already invested 70,000 crores in the telecom business. In last AGM, Mr. Ambani announced an additional investment of 1 Lac Cr in digital businesses which include Reliance Jio.
(c) Value for Money: Reliance Jio will offer 4G smartphones handsets for less than Rs 4,000 whereas current cost is around Rs 10,000. The charges for voice and data services will be as low as Rs 300 to Rs 500. In my opinion, it will be irresistible offer for existing customers.
(d) 100% Coverage: Reliance Jio will provide 80% national coverage at the time of launch and 100% coverage in next 3 years which will be the game changer. Currently, the network coverage is one of the key concern of any telecom operator.
(e) Exit Barrier for existing customers: Most of the analysts forget this important point that there is NO Exit Barrier for existing customers. During last expansion, the problem faced by new operators was that the user was not willing to change the mobile no. It helped existing telecom operators. The MNP was not available at that time. In few months from now we will have national MNP, therefore, this time the threat is much bigger compared to last time.
(f) Optical Fiber Network: Reliance Jio has deployed 2.5 lac Km Optical Fiber Network. It will be a boon for data services. As i mentioned voice services will be dead and entire competition will be around data services. Being a last entrant, Reliance Jio is at an advantage as they have adopted the latest technology. it will hit where it will hurt the most to existing telecom operators.
(g) All in One Mobile Operator: Reliance Jio will position itself as an all in one mobile operator. They have launched Jio chat which is a huge initial success and is also planning to launch Digital Money & Digital Payment Services. It will also integrate Chat, Voice, Video calling, Video Conference, sharing and other services on the single platform. In my opinion, all these applications / services will be bundled for free which will be a threat to non-voice and non-data revenue of other operators.
Concluding Remarks: As i mentioned that i am not a big fan of telecom stocks therefore i don't invest directly in Telecom Stocks. I am of the opinion that Reliance Jio will be successful in next 3-5 years. Currently, the valuation of Reliance Industries Limited is quite attractive. At the current valuation, i am getting Reliance Jio and Reliance Retail shares for FREE with refinery and petro share of RIL. Reliance Jio and Reliance Retail business will add more value to the stock of RIL in future. I have started accumulating the shares of Reliance Industries Limited in a staggered manner. According to analysts, the fair valuation of RIL stock is nearly Rs 1150 from current levels of around Rs 900. This stock will pay rich dividends when RIL will unlock the value of Reliance Jio and Reliance Retail in future.
Disclaimer: I have invested in the shares of Reliance Industries Ltd in an individual capacity. The objective of this post is only to create an awareness.and educating investors about the Subject matter. The views and opinion expressed on this website are my personal views and is NOT an investment advice whether to buy, sell or hold the shares of a particular stock. All investors are advised to consult their investment advisor and/or conduct their own independent research into an individual stocks before making any decision. I am not responsible for any loss or implications arising out of any decision taken by the readers after reading my post.
Hope you liked the post. You can share this post with your friends and family members through following social media icons.
Copyright © Nitin Bhatia. All Rights Reserved.