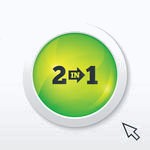 Composite Loan is a mix of Land Loan and Construction Loan. It is not very popular jargon in Indian Mortgage Industry. One of the reason is scarcity of land in big cities i.e. buyer prefer flats in big cities. The concept of independent house or villas is more relevant in small cities due to availability of land. As i promised in my last post that next post will be dedicated to composite loan. Yesterday i visited one of the leading PSU Home Loan provider to get some clarity on Composite Loan. Whole branch took 45 mins to understand what is Composite Loan. Loan Manager of the branch called Regional Manager (Home Loan) to understand this alien term Composite Loan. In this regard, staff of leading Housing Finance Company was well aware. The branch executive of HFC explained me well and answered most of the queries related to Composite Loan. In my previous post on 7 Facts you should know about Land Loan, i explained difference between Land Loan and Composite Loan. As the title of the post suggests composite loan is plot loan + construction loan. Similar to Plot Loan, lets check out important facts about Composite Loan
 9 Imp points you should know about Composite Loan
(a) You can Dissect Composite Loan: Depending on your requirement, you can avail Plot Loan and Construction Loan separately. If you are informed customer then sales team of Home Loan Provider insist on Composite Loan. They may mislead you that you might face problem in future availing construction loan separately. Composite Loan is beneficial only if you are planning to start construction immediately or in near future. I suggest my clients to avail Plot Loan and Construction Loan separately if the time gap between plot purchase and commencement of construction is more than 1 year.
(b) Income Tax Benefit on Pre-EMI Interest: Unlike Home Loan, any interest paid before completion of construction i.e. Pre-EMI interest cannot be claimed in 5 equal installments under composite loan. In this case, it is imp to complete construction asap otherwise interest component will add to overall cost of acquisition of Plot / Property. Till 100% disbursement is complete, borrower will pay only Pre-EMI interest.
(c) Commencement of Construction: Under composite loan the construction should start within 1 year. If this condition is not met then Home Loan Provider may either ask borrower to close the Loan or will increase interest rate to commercial lending rate.  Normally it is assumed that construction will be completed in 24 months time. Therefore to complete construction within 3 years, Construction should start within 1 year from date of availing loan.  
(d) Income Tax Benefits: To avail income tax benefits it is must to complete the construction within 3 years of purchase of plot or availing Composite Loan, whichever is earlier.
(e) Disbursement: Normally there is a misconception among borrowers that they will get complete disbursement at the time of purchase of a plot which is not true. Similar to construction linked plan of a flat, disbursement is in installments which vary from bank to bank. Normally disbursement is released in 5 installments i.e. at the time of
(i) Purchase of Plot
(ii) Commencement of Construction
(iii) Completion of 30% Construction
(iv) Completion of 50% Construction
(v) Completion of 90% of Construction
Borrower has to submit certificate from certified architect / CA certifying construction completion stage and demand letter for next disbursement. Composite Loan Disbursement is solely at the discretion of bank and may vary from above mentioned schedule. Important point is to schedule payment for construction keeping the disbursement schedule in mind.  Recently one of my client was in financial mess as her Composite Loan disbursement was scheduled at 30% completion of construction. She promised 60% payment to contractor on completion of 40% construction. The payment schedule for construction should be in line/sync with Composite Loan disbursement to avoid any financial shock.
(f) Loan to Value Ratio: Similar to Plot Loan, The LTV or Loan to Value ratio is normally 80% of Market Value as arrived by Home Loan provider. Actual consideration value is higher compared to Home Loan providers assessment. Normally composite loan value is 60% -75% of actual consideration value
(g) Construction Guidelines: The construction should be strictly according to local rules and regulations as set by Local town planning authority. Any deviation may create problem in future. It is imp to hire a good architect who ensure that construction is as per approved plan (approved by local town planning authority). For example, in some states it is mandatory that construction should be atleast on 40% of the plot. The cost of plot should not exceed more than 50% of composite loan value. Some borrowers avail composite loan and for namesake will construct a single room. After approval of plan, borrower need cost estimation sheet from certified architect / CA. Amount sanctioned under composite loan is not guaranteed till Home Loan provider is satisfied that you are following all the guidelines. Lastly, do remember that composite loan is approved for residential purpose. If you are planning to construct commercial unit then Home Loan provider may ask you to prepay and close composite loan.
(h) Completion or Occupancy Certificate: Unlike flats, the onus to get completion or occupancy certificate rests with the borrower. Not many people are aware that composite loan is considered as plot loan till the borrower submit completion or occupancy certificate. After submission of same, the loan is converted to regular loan which qualify as Home Loan.
(i) External Factors: Last but the least, external factors play imp role in financial calculation. People who have gone through construction phase on plot or land know that its a major headache. It is very difficult to get labour on regular basis. The climate also play havoc many times. It is always advisable to start construction immediately after monsoon i.e. during October or November. It is always advisable to hire a contractor which will hedge the risk of a borrower against fluctuating construction cost. In most of the cases, i observed that cost always go out of control due to external factors which may impact your budget. To avoid all these hassles you should complete construction as fast as you can.
Before you finalize your loan provider, it is critical to check how flexible is your Home Loan provider in case of certain exceptions. Before buying a land for construction, you should discuss with couple of your friends or family members to check practical difficulties faced by them. It will help you to plan better.
Hope you liked the post. You can share your feedback, comments or inputs through following comments section.
Copyright © Nitin Bhatia. All Rights Reserved.