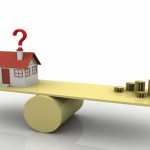 Home Loan without CIBIL score is un-imaginable. I receive multiple queries from my clients on How to avail Home Loan without CIBIL Score. In short, Home Loan lender should not check CIBIL Score of a Borrower. I have handled many cases wherein the people are victim of mistaken identity, wrong entries, identity theft, CIBIL Score of -1 i.e. insufficient credit history or no credit history. Dream of owning a house will remain dream for this section. As we know that now it is very difficult to avail Home Loan without CIBIL Score. I am writing this post for the benefit of such potential borrowers who are being victimized or don't have sufficient credit history. Any borrower who has defaulted on payment i.e. willful default or in case of intentional default, my honest suggestion is to improve CIBIL score before availing Home Loan. Home Loan without CIBIL score should be the last option for any potential borrower as it comes with additional cost. It is always advisable to Improve your CIBIL Score by following good credit practices. Even if you are being victimized, you should try to get your CIBIL score corrected despite the fact its a long process.
Lets discuss 6 ways to avail Home Loan without CIBIL score
Home Loan from Co-operative Banks 
Not many people are aware that most of the co-operative banks approve Home Loan without CIBIL score. Reason being, co-operative banks are very small in size therefore cost of operation is high and cost of funds is also very high. There is a constant pressure on these banks to re-deploy funds. You might have observed that co-operative banks offer high rate of interest on Fixed deposits. If cost of funds is high then obviously bank will lend this amount at higher rate. Any borrower with good cibil score will not approach co-operative banks for Home Loan. As this borrower will not pay high rate of interest. Only those borrowers who wish to avail Home Loan without CIBIL score approach co-operative banks.
The interest rate on Home Loan from co-operative banks is in the range of 13% to 16% i.e. 3% to 6% higher compared to ROI offered by nationalized and private banks. The home loan ticket size will be low. Some co-operative banks offer max Home Loan of upto 50 lakh to 70 lakh only because of high risk of default. A co-borrower or guarantor is must for Home Loan from co-operative bank. Last but not the least, you should know the Manager, employee of co-operative bank or any good customer of the bank to avail Home Loan. In most of the cases Home Loans are approved only on the basis of references. Good thing about Home Loan from co-operative bank is that you can avail Home Loan without CIBIL score.
Home Loan from Friends and Family Members
Another good option to avail Home Loan without CIBIL score. Again people are aware that you can also avail Home Loan from your friends and family members. Obviously they will not check your CIBIL Score to approve Home Loan. Few important points
1. Sign agreement similar to Home Loan agreement with the parent/relative/friend from whom you are availing Home Loan.
2. Mention the Home Loan Amount, Rate of Interest and repayment Terms & Conditions. It is not necessary that you have to pay market linked rate of interest and monthly EMI's. You can sign agreement at even 1% Home Loan Interest Rate and pay lump-sum amount at regular intervals with interest.
3. Mention EMI amount & frequency similar to Home Loan EMI
Other terms and conditions like who will retain the original documents, lien on property etc can be discussed and mutually agreed upon.
Loan against Existing Assets
Home Loan without CIBIL score can also arranged by availing loan against existing assets. There is a famous saying that "A friend in need is friend indeed" similarly in financial world "An Asset in need is Asset indeed". I do agree that you can't arrange large pool of funds through this route but you can explore. Moreover many people are not aware that they can avail loan against certain existing assets. In short unlock value of existing assets which will help to arrange Home Loan without CIBIL score. Some of these assets are
1. Overdraft facility from your existing Savings account (Depending on Account history)
2. Loan against Credit Card (Max 30% of Credit Card Limit)
3. Loan against Fixed Deposits
4. Gold Loan
5. Loan against Insurance Policy
6. Loan against PPF account
Personal Loans under Corporate tie up
You can avail corporate personal loan from Bank with which you are maintaining salary account or if your company has special tie up with the bank. These corporate Personal Loans are approved based on Salary of the employee, stability & business of the company with the bank. In most of the cases CIBIL score is not checked and you can avail funds for Home Loan without CIBIL score. I suggest you to check with bank executive regarding the same. I would like to clarify that bank will report the personal account details in CIBIL database but may not check CIBIL Score before approval. With the sharp drop in Rate of Interest for Personal Loans this can be one of the best option. Rate of interest on personal loans under corporate tie up is between 12% to 14%.
Private Lenders – Home Loan without CIBIL score
In many cities you will find Private lenders who are willing to lend i.e. Home Loan without CIBIL score. Only flip side is that rate of interest is very high between 18% to 24%. Also you need to mortgage original property papers with the private lenders. Loan amount can be 50%-60% of property value. Such Home Loans are for very short duration. Loan amount can be re-paid annually with interest instead of monthly EMI. Private lenders give Home Loan based on trust factor and mostly through references.
Guarantor for Borderline cases
In many cases wherein CIBIL Score of Borrower is on borderline i.e. between 650 to 750. Banks may agree to approve Home Loan without CIBIL score i.e. they ignore CIBIL Score of borrower provided borrower bring Guarantor whose CIBIL score is good. As i mentioned in my post Being a Loan Guarantor – Are you risking your future? that liability of a Home Loan Guarantor is same as that of a Home Loan Borrower. If any of your friend or family member with good CIBIL Score can become guarantor then you can avail Home Loan without CIBIL score.
A word of caution that by following above mentioned tips you can only arrange funds for low value Home Loan. Also rate of interest will be higher compared to what is being offered by nationalized and private banks on Home Loan therefore cost of property will be high. There is no alternative to good CIBIL score and as i mentioned Home Loan without CIBIL score should be the last option to exercise.
 Copyright © Nitin Bhatia. All Rights Reserved.