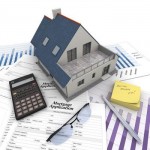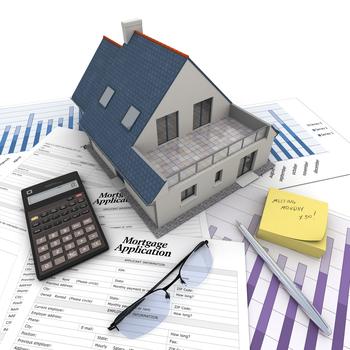 "Bundling of Financial Products is ILLEGAL", one of my clients sigh a relief after listening to this. Financial Products are the lifeline for any investor or borrower. We all must have come across situations wherein banks or financial institutions bundled Financial Products. A customer/borrower is at the mercy of a Bank or Financial institution for financial services/products. Now, you must be wondering that we have so many banks or financial institutions that we can shift to others. I agree, but the practice of Bundling of Financial Products is so widespread that it will not help. Home Loan Protection Plan is a perfect example of bundling of financial products. As i mentioned in my post on the same topic that it is one of the costliest insurance available in India. Normally unfair practices in any sector are restricted to small players. Unfortunately in case of bundling of financial products the reputed names are also the partner in crime. The maximum complaints on Home Loan Protection Plan bundling posted on my blog are against one of the reputed PSU banks.
Another most common example and gray area is Safe Deposit Lockers. It is very common practice to bundle financial products like FD, Insurance, Investment plan or new savings account as a pre-condition for allotment of Bank Locker. The most common bundled financial products is Insurance. Insurance can be sold only through Fear. I always advocate online term insurance plans to readers which are cheapest and most relevant. It is a must from financial planning perspective but should not be sold by creating fear in the mind of a buyer. Bundling is worse than Fear as the objective of a customer is not to avail insurance. Like in the case of Home Loan Protection Plan (HLPP), a borrower's sole objective is to avail Home Loan. He agrees for HLPP so that bank or financial institution will not create any problem in Home Loan process. In fact majority of borrowers don't have policy document but are paying premium along with EMI.
The question arises, if you come across a situation that bank or financial institutions insist on bundling of Financial Products then how to handle such situations. As a borrower/customer, you might be aware that it is illegal but what if you are in a dire need of primary financial service/product. The most common approach is to give into the demand of a bank. It encourages banks or financial institutions to spread the unfair practice of financial products bundling.
Bundling of Financial Products – What to do?
1. Be Aware: Whenever you come across any such situation then you should always resist bundling of financial products. Trust me when customer or borrower show resilience then banks back out in most of the cases. It is important to tell the banks that you know your rights and aware of rules & regulations. With growing awareness and easy availability of information, you can always check or do a little research before opting for bundled financial products. Recently, one of my client who was not happy with a trading platform of Bank A applied for a trading account with leading Broking House. The Broking house insisted that it is mandatory to open a Demat account with the Trading account. Whereas fact of the matter is that it is not necessary to open a Demat account with the Trading account. My client can very well link his existing Demat account with Bank A to the Trading Account of Broking House. After initial resistance, broking house agreed for this arrangement. In fact for Insurance bundling, IRDA has issued Circular. To check the same, CLICK HERE  
Normally, if a customer refuses bundled financial products the standard reply of a bank is that it is compulsory or mandatory. You can demand the official notification or circular which mandates the bundling of financial products. I am 100% sure bank executive will draw blank. Alternatively, you may tell him/her to give it in writing that 2 financial products are available only as a bundled package and cannot be provided separately.
2. Register Complaint: You can always complain against bundling of financial products. At 1st level, you can complain to a bank or financial institution. If there is no revert, you can also approach respective regulator or ombudsman. For banking services/products, you may approach RBI Banking Ombudsman. In case of insurance, you can approach IRDA.
3. Return / Withdraw / Break / Close:  I suggest this approach to most of the clients and is my personal favorite. Though, in this case, customer or borrower has to bear nominal financial penalty but it is befitting reply to bundling of financial products. One of my clients requested for bank locker with one of the PSU bank. Bank insisted on FD of 5 lakh. I suggested her to go for it. Everything went fine and she got the locker. Next day, i suggested her to break the FD. Though an interest fine of 1% was levied but bank employee was red-faced. In another case, one of my clients opted for HLPP on bank manager's insistence. I told him to ensure that he receives the policy. The day he received the policy, next day he returned the policy invoking free look up period clause. Not many people are aware that you can return the insurance policy during 15 days of free look up period. This free look up period starts from the day you receive the policy. Therefore, always put a date on acknowledgment when you receive insurance policy.
4. Consumer Forum: If nothing works, last option is to complain to consumer forum on bundling of financial products. Normally a complaint is decided within 3 months time. You can also claim compensation for the inconvenience. A customer can file a complaint on his own.
Concluding Remarks: The slogan of "Jago Grahak Jago" should not remain only a slogan. it is important to fight for your rights. A silence from few customers encourages financial institutions to bundle financial products for more customers. Not many people are aware that in case of bank lockers you can also demand official list maintained by the bank. It will help you to find out no of free lockers. Trust me at any given time, few bank lockers are always free. In case of PSU Banks, you can use RTI as a tool to get information from the bank. In case of insurance bundled with a home loan, you can seek a data through RTI from PSU banks. Lastly, Do remember that you have to fight your own battle.
Copyright © Nitin Bhatia. All Rights Reserved.