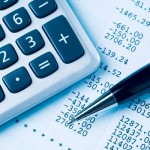 CIBIL reporting by financial institutions is one of the most discussed topics on my website. I never suggest my clients to default on loans/credit card/overdraft. As i keep highlighting that any default may lead to a major impact on CIBIL Score of the borrower. To avoid credit default, financial institutions urgently need Credit Counselors. Even in the case of a credit default, defaulter should be punished and penalized which is logical and reasonable. Moreover, punishment should be as per existing rules and regulations. Through this post, I am not justifying the default on credit availed by the borrowers. The objective of this post is to highlight the practices adopted by the financial institutions to intentionally KILL the CIBIL SCORE of a borrower. In contrast to a fair, legal, logical & reasonable punishment for default on borrowings.
How the Borrower is Punished for Payment Defaults?
It's a no-brainer that the defaulter is punished by financial institutions through reporting of payment defaults to CIBIL. Which in turn impact the CIBIL score of a defaulter to caution future lenders so that he/she cannot avail credit in future be it a credit card, loan, overdraft etc. According to Credit Information Companies (Regulation) Act, 2005 which govern the Credit Information Companies or financial institutions, all accounts irrespective of their status (both Good and Delinquent) have to be maintained for a min period of 7 years from the date the credit account was last reported.
In short, the defaulter can be punished for 7 years from the date of last reporting. The whole catch lies in the line "7 years from the date the account was last reported". The regulation only define min period of 7 years where as there is no max period. Max period cannot be indefinite. We will discuss in next section how financial institutions exploit this clause to kill the CIBIL Score of a defaulter intentionally.
How Financial Institutions Kill Your CIBIL Score?
In case of payment default, the financial institutions try to recover the money from a borrower. There is a process which is being followed and financial institutions try to recover the amount by following laid guidelines. If the amount is recovered well and good otherwise through DPD's and Default status entries in the CIBIL report, the borrower is punished and penalized. After the default is last reported, the borrower may find it difficult to get a loan for a period of 7 years. In short, for the economic offence of payment default, min punishment is of 7 years. Now let's check how the financial institutions increase this punishment to more than 7 years to cause max damage to the creditworthiness of the borrower/defaulter.
1. Regular update of Defaulted Account:
Financial Institutions make a point to update all the defaulted accounts on a regular basis (mostly on a yearly basis) even after it is closed, settled or Written off. I have hundred of cases in which the defaulted account is getting updated even after 10 years from the Date Closed in CIBIL Report. In an ideal scenario, if an account is closed on a particular date the last Date Reported and Certified should be max 60 days from the Date Closed. On the contrary, financial institutions will update this account on an annual basis so that it will stay in your CIBIL report for the longer period. It is being done to intentionally hurt the CIBIL Score. Let's understand with a hypothetical example
Assuming, i defaulted on payment of personal loan due to XYZ reasons. I settled the account with the bank on Jan 01, 2007. Bank closed the account at their end on Jan 10, 2007. Finally, the bank reported Date Closed Jan 10, 2007 in CIBIL Database. The same information was reported to CIBIL on Feb 28, 2007. Therefore, against the defaulted account, Date Reported and Certified was Feb 28, 2007 in my CIBIL report. As a borrower, this chapter was closed and due to payment default my CIBIL score decreased from 789 to 690. In short, i was penalized and punished for payment default. After that, i found difficult to avail credit till the year 2014. Ideally, this defaulted account should remain in CIBIL database for 7 years from last reported date i.e. Feb 28, 2007. Therefore, after facing punishment for default, i was expecting this account to be removed from my CIBIL Database on or before Feb 27, 2014 with a grace period of 60 days. This is an ideal scenario, now let's check the practical scenario.
To hurt my CIBIL score, most of the financial institutions will keep updating this defaulted account every year on Mar 31. This update is basically a slow poison. With every update, the entry of defaulted account will remain in my CIBIL database for one more year. Recently i observed that in my CIBIL report that my last Date Reported and Certified is Mar 31, 2015. What it implies is that my defaulted account will remain in CIBIL database till Mar 30, 2022 provided there are NO FURTHER UPDATES from the bank.
To summarize, instead of Feb 27, 2014 which was the ideal scenario now my defaulted account will remain in CIBIL database till Mar 30, 2022 i.e. for 8 more years provided bank will STOP future updates. This entry will KILL my CIBIL SCORE for 8 more years. In short, instead of 7 years i am being penalized for 15 years.
2. Defaulted Accounts are not closed in CIBIL Database:
Another strategy adopted by financial institutions is to keep defaulted account in ACTIVE state i.e. it is not closed even after settlement/written off/fully paid. Normally this strategy is adopted to retain unsecured loan entries to hurt credit worthiness of the borrower. I explained in my post, Low CIBIL Score – Check your Credit Utilization the impact of the open accounts on CIBIL Score. In some cases, if the full amount is not paid then also account remains active and reported as default. In one of the case, my client cleared the credit card bill before leaving India for offshore assignment in 2007. He paid the balance amount as informed to him by the bank through cheque. The online payment was not available/popular during those days. When he returned last year and checked his CIBIL report, he was shocked. The credit card account was written off and Rs 80,000 was reported as an amount overdue. On investigation, it was observed that the call center executive failed to inform him about 1 transaction of Rs 4,000. Therefore, it was reported as default and with penalty & interest amount overdue increased to Rs 80,000. His CIBIL score is now 638. Therefore, i always suggest my clients to check the CIBIL report after 60 days of any credit account closure. You should demand NOC for credit account closed by the financial institutions to avoid any future disputes. In rare cases, it's a miss and you can always request financial institutions to close the account in CIBIL database.
3. Enquiry Information
This section is the hub for fraudulent enquiry entries to CIBIL database of a defaulter by the financial institutions. You may find entries of enquiry amount as low as Rs 1. Multiple entries is a common practice. Just to clarify that you can check your CIBIL Score as many times as you wish without impacting your CIBIL score. Any enquiry by financial institutions will have a negative impact on CIBIL Score especially if it is of low value. As this section is in the end, therefore, it's a human tendency not to go through carefully. It is advisable to keep a tab on this section for fraudulent entries.
Through this post, i covered all 3 critical points used by financial institutions to kill your CIBIL Score. For any personalized consultation on your CIBIL Score, CLICK HERE to contact me.
Hope you liked the post. Do share your feedback/comments/queries through the following comments section.
Copyright © Nitin Bhatia. All Rights Reserved.