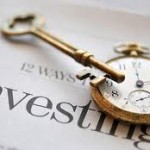 Good Investment Decisions are not made overnight. Its an art, which require time to gain mastery. Many of my blog readers ask me same question How to make Good Investment Decisions. I prefer to call Good Investment Decisions as Smart Investing. I thought of writing a separate post on this and share my views on same.
The biggest mistake made by any Financial Planner is that they do reverse calculations. E.g. If i will retire in 20 years from now & i need 1 Cr retirement corpus. Financial Planner will suggest every month start investing X amount in Mutual Funds assuming Y% Return on Investment. Its not a rocket science, anyone can do it on excel sheet but is this the right way to do Financial Planning. I am sorry but answer is NO. We cannot predict Return on investment and secondly within same asset class all products perform differently. You will find Large & Mid cap mutual fund with +15% return and in same category another mutual fund with return of -11%. Classic example is the darling of MF industry "HDFC Top 200" Mutual fund. Due to heavy focus on Banking sector, it is currently under performing. Another myth is to invest through SIP route but same logic is applicable for SIP also. You may check my post on 5 Financial Planning Myths
Lets discuss the key ingredients for making Good Investment Decisions. We should make investment decisions after due diligence. In my opinion, a well thought through investment strategy leads to Good Investment Decisions. Even if you need help in financial planning then it is advisable to hire independent financial planner rather someone who has professional interest in your financial planning e.g. taking advice from financial planner of Private Insurance company.
Investment Objective for Good Investment Decisions
First you should be very clear about investment objective. Classic example is people buying an insurance policy for savings. The return on Insurance policy is just 3%-4% and is worst form of saving. The objective of Insurance Policy is to provide financial security in case of any eventuality. Term Insurance Policy is best suited for financial security. Before buying any insurance, don't forget to check Claim Settlement Ratio. Currently Claim Settlement Ratio of LIC is highest.
Similarly, If objective is pure tax savings than ELSS is best product as the Lock in period is just 3 years. You just need to invest for 1st three years and after that you can re-invest same money every year and get tax benefits. Intelligent & smart investment helps you to take Good Investment Decisions.
Risk Appetite
It is very critical to fix Risk appetite before making any investment. Many financial planners suggest that your investment in equity should be equal to 100 – Current Age. I beg to disagree on same. Equity is very high risk investment. If you don't have appetite for Risk, its better to avoid rather to regret. Ideally your investment portfolio should be balanced but there is no hard and fast rule. Good investment decisions are always backed by well thought through risk taking ability of investor.
Investible Surplus
Investment Objective and Risk Appetite help you to identify right products for investment. Now you need to find out monthly Investible Surplus i.e. Income minus Expenditure after provisioning for contingency fund and next 3 months predictable expenditures like Insurance premium, school fees etc. Also if you receive annual bonus or dividends, it should not be invested in one go. Lump sum amount should be added to Investible surplus kitty and plan to invest over next 12 months.
Fund Allocation
Very critical step in entire process. It should be decided in concurrence with investment objective and risk appetite. The fund allocation should not be changed too frequently. Its better to re-visit the same every year and fine tune if any changes in above 3 factors (If any).
Entry & Exit Time
One thing common in all good investment decisions is the timing. Timing is very critical for investment in equity, gold and property. It reminded me of famous quote from Warren Buffet "Buy when everyone is selling and Sell when everyone is buying". Though it is very difficult to gain mastery in this art but if you keep track of latest developments, you can fine tune Entry & Exit Time with 90% accuracy. One of my client almost doubled her investment in 10 months based on smart investment.
Don't get Emotional
Last but not the least, Don't get emotional about investment decisions. This is especially true for Property Investments. If you have made any investment and once it achieve its objective you should exit. I would like to share example of my ex-landlord who had 1 flat in Peddar Road, Mumbai (One of prime locations in Mumbai). Both his son and daughter were born in Peddar Road flat. He sold this flat in 70's and bought 4 flats in Ghatkopar  (Upcoming suburb at that time). In 80's he sold all flats in Ghatkopar & bought 10 flats in Vashi (Navi Mumbai). Now, if he would have retained Peddar Road flat than he could have sold it for 5 Cr today but Market value of 10 flats in Vashi is around 12 Cr. Without getting emotional and through smart investing he has more than doubled his potential returns. Moreover, he is now getting Rs 3 lac per month rent from 9 flats in vashi (1 is self occupied) whereas for self occupied Peddar Road flat his return would have been Zero compared to Rs 3 Lacs . Emotions and Financial Planning never gel with each other :)
Hope, you liked the post. Do share your feedback & inputs through following comments section.
 Copyright © Nitin Bhatia. All Rights Reserved.