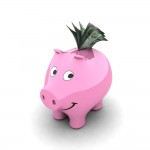 Kisan Vikas Patra was initially launched in the year 1988. Kisan Vikas Patra was one of the most popular and successful small savings scheme in India till it was withdrawn in 2011. The reason for withdrawal was laundering of Black money through this small savings scheme. "Double your Money in 5 and a half year" was USP of Kisan Vikas Patra during 90's. The investment discussion between my parents revolved around only 3 saving schemes i.e. NSC (National Savings Certificate), PPF (Public Provident Fund) or Kisan Vikas Patra. To be honest, not many options were available during those days. When i was a kid, i used to think that only a Farmer can invest in Kisan Vikas Patra then how come my parents are investing in this instrument.
Kisan Vikas Patra was re-launched recently and i was feeling quite nostalgic. In its new avatar, Kisan Vikas Patra will double the money in 100 months i.e. 8 year and 4 months which means effective Rate of Interest is 8.7%. The key objectives of Govt to re-launch Kisan Vikas Patra are
1. Increase savings rate: India's savings rate dropped from 36.8% in FY 08 to 30.1% of GDP in FY 13. It is alarming for country like India therefore to boost small savings, Kisan Vikas Patra is re-launched.
2. Supplement Jan Dhan Yojana: Pradhan Mantri Jan Dhan Yojana is incomplete without small savings scheme to supplement the same. There is no other saving scheme like Kisan Vikas Patra which has high recall value and was one of the most popular & successful scheme.
3. Cheap Credit for Government: Currently Govt is in need of funds to roll out infrastructure related projects to put economy back on track. Before closure, the collections from Kisan Vikas Patra was 21,631.16 Cr during FY 2010-11 which is huge amount. Credit at 8.7% for government is blessing in disguise.
4. Stop Gold Express: Due to weakening prices of Gold, the demand of Gold is increasing in India. People will put surplus amount to buy Gold. To stop this trend, a conventional small saving scheme will absorb the liquidity from market thus help in controlling trade deficit i.e. control Gold import.
5. Traditional Investment Products: The timing of  Kisan Vikas Patra launch is very crucial. Interest rates of FD will drop very soon therefore from an investor perspective, Kisan Vikas Patra makes sense at 8.7% annual return. In short, Small savings scheme will de-sell traditional investment products to boost govt finances.
6. Control Fraudulent Schemes: Currently all dubious schemes lure unaware customers by offering High Interest Rate. Govt will try to control money flow in these schemes by offering 8.7% through small savings scheme.
7. Bring Indian Black Money in circulation: It seems that one of the prime objective behind launch is to bring Indian Black Money in circulation. Currently there is no way to unlock the black money in system. Black money stashed in India is equally important as Black Money stashed abroad. According to some estimates, Quantum of Black Money in India is more compared to what is stashed abroad.
Prima facie, it looks very tempting option to invest in Kisan Vikas Patra because we are about to enter in low interest regime. At the same time, we need to check whether it makes sense to invest or not. In personal finance space, one shoe doesn't fit all. Every product is designed keeping specific segment in mind. It make sense to invest, if i fit in that particular segment. Let's check important considerations before investing
1. Tax Bracket: The tax treatment of Kisan Vikas Patra is similar to FD i.e. interest income is taxable. The net return of people in highest income tax bracket will be approx 6.7% after tax. For people in highest income tax bracket, it makes more sense to invest in debt mutual funds which are more tax efficient if investment horizon is for more than 3 years.
2. Tax Benefit: There are no tax benefits linked to investment in Kisan Vikas Patra. PPF will gain against Kisan Vikas Patra on this front. However in Kisan Vikas Patra TDS will not be deducted at any stage. Tax on accrued interest is due every year. Bearer has to club this interest in income and it will be taxed as per income tax slab of the bearer.
3. Interest Rate: Kisan Vikas Patra score high on this factor as ROI will locked at 8.7%. To compare it with FD and PPF, currently ROI of all 3  savings scheme is around 8.7% (FD is at 8.75%) but will change shortly. In case of drop in interest rates, the returns from PPF & FD will drop. ROI of PPF is declared annually and linked to bond yields in secondary market (Bond yield will fall if interest rates drop). FD rates are linked to Repo Rate controlled by RBI.
4. Bearer Instrument: Kisan Vikas Patra will be issued as a bearer instrument in Physical format like  currency notes therefore safety of certificate will be prime concern for investor. The name of investor will not be mentioned on the certificate. In case the certificate is lost then it will be nightmare for him to redeem it. It can be pledged as security to avail loans from banks and can be traded freely.
5. PAN & KYC: In India, investment is a big challenge for people who don't have PAN. Kisan Vikas Patra will be beneficial for people who don't have PAN. Only KYC is compulsory for investment in Kisan Vikas Patra. Best part is there is no max limit on purchase. In all possibility, Kisan Vikas Patra will be used as a tool to park black money.
6. Liquidity: Pre-mature withdrawal is allowed in Kisan Vikas Patra only after lock in period of 2 years 6 months & then after every 6 months at pre determined coupon rate/maturity value.
7. Operational Challenges: Kisan Vikas Patra certificate issued will be linked to Post Office from where it is issued. If a person shift to another city then he/she need to get it transferred to nearest post office which is operational nightmare. For redemption, you need to visit the branch personally which is another operational hassle.
Summary: Despite few challenges, Kisan Vikas Patra is all set to rock the financial market as Indian market has good appetite for conventional small savings scheme. It will be beneficial for people in lower income tax bracket who would like to hedge the risk against falling interest rates. It will be interesting to see how govt will control flow of black money as people can buy Kisan Vikas Patra of any value without quoting PAN. This was one of the key reason for popularity of this most tax inefficient instrument that too with Lock in period. I was just wondering over a cup of coffee that as new govt is very serious on Black money then they must have though about this before re-launching Kisan Vikas Patra. I have a suggestion to make, let people buy now. PAN can be demanded at the time of redemption :). Imagine the quantum of Black Money unearthed through Kisan Vikas Patra …Isn't it a brilliant idea?
 Copyright © Nitin Bhatia. All Rights Reserved.