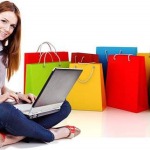 Online shopping has caught the fancy of many Indians to save money. Infact many analysts are terming the year 2014 as "Breakthrough" year for Online shopping. Valuation of some of the top e-commerce companies surpassed valuation of mid-sized FMCG companies. Profitability of e-commerce companies is still a distant dream. In order to gain Market Share and Mind Share of the customer, offering Deep Discounts seems to be the survival tactics. In many cases, online products were sold at below manufacturing price. The funding received by these e-commerce players are being utilized to offer discounts for Online Shopping. Strategy is very simple to make customer habitual of Online Shopping. Discounts will not vanish from online channel reason being any savings from operational efficiency will be passed to the customers. Slowly Online Shopping discounts will be more realistic and Customers have to be innovative to get maximum discount from their purchase. In short, any discount offered is savings for customer thus help to save money. Lets check out tips and tricks on how to save money from Online Shopping.
Online Shopping – Tips to Save Money
1. Add products to shopping cart and leave: One of the best strategy to get Online Shopping discount is to add products you wish to buy in shopping cart. After adding products, simply log out from the website. It is also known as abandoned cart. Abandoned Cart is one of the major issue for e-commerce players and no one has permanent solution. Only solution to tackle this problem is to offer discount to customers who abandoned the shopping cart. Now, you should wait for few days and you will receive a discount coupon through email or SMS to complete online shopping order. Please note that this technique can work only once or twice. If the e-commerce player observe that you are habitual "Cart Absconder" then your wait for online shopping discount coupon will be endless.
2. Credit card offers: One of the best way to get discounts. Only condition is that you should be holding credit card of the bank which has tied up with particular e-commerce player. Recently, i utilized this opportunity and availed 10% off on multiple products through Online Shopping by using HDFC Bank Credit Card. Only flip side is that these deals are available only for high value Online Shopping normally Rs 7500 and above
3. Discount on High Value Shopping: Some e-commerce sites offer more discount if total purchase value crosses a particular limit. For example, one of the fashion website was offering 20% extra discount if total purchase value is more than Rs 10,000. Now, its a wrong strategy to buy more just to get discount. Best solution is to do cost benefit analysis. For example, if your total bill is of Rs 8,000 and if i add merchandise worth Rs 2,000 to be eligible for discount than my bill will remain Rs 8,000 i.e. 20% discount on Rs 10,000. Another option is to create shopping pool.  For example, if my wife and her 2 other friends are planning to buy from an e-commerce website then all 3 can place single order and avail discount. By the way, as this strategy is hurting my pocket therefore i want other husbands to feel the pinch :)
4. Discount Coupon: Sometime back i wrote a dedicated post on Online Discount Coupons – Save While you Shop. Scenario has changed drastically, E-commerce companies are now themselves circulating / floating online shopping discount coupons. Discount coupons have lost their exclusivity. Logic of e-commerce company is very simple. To create an impression that Online Shopping means discount or savings. Secondly, customers who are not tech savvy may buy without discount which will compensate for customers who bought with discount. In short, to retain market share of deal seekers at any cost.  These deal seekers are solely responsible for the growth of Online Shopping in India.
5. Cash Back: Here i am not referring to cash back offered by credit card provider but icing on the cake i.e. cash back offered by payment gateway like PayUMoney. The value of cashback offered is high on challengers website in e-commerce space. I remember, when i started buying grocery from BigBasket almost a year back, the discount offered was upto 15% but now its max Rs 50 only. Big Boys don't offer high discount. By the way, if you opt for any service from my website, you will also get discount if the payment is made through PayuMoney payment gateway.
 6. Group Deals: Not a very popular concept in India. Its a "Groupon" phenomena but not successful in India. Some sites are still sustaining on this model. Reason for failure is that margins are already squeezed. There is no further scope of discounting even in group deals. Secondly, its an operational nightmare to buy in a group. This model is now converging towards dining, services etc
7. Price Comparison: Price comparison websites show current price of a particular product on various e-commerce websites. In market place model, a particular seller may offer cheapest price but it is imp to check credibility of a seller. Secondly, sellers are finding out innovative ways to keep their listing on top on price comparison sites i.e. cheapest offering. Recently i was planning to buy a heater and was checking price through one such website. I was surprised that heater which costed in price range of Rs 2500 to Rs 2800 was available for Rs 2300 on reputed e-commerce site. When i clicked, i observed that seller is also charging Rs 300 for shipping therefore total cost was Rs 2600 for Online Shopping . I felt cheated.
Problem with price comparisons sites is that data is not updated regularly and most of the sites are connected with only few e-commerce players. Big Boys are associated only with well known price comparison portals.
8. New Customer: Online marketing has evolved over a period of time. Now a days marketing team of e-commerce player run special campaigns for new customers. It can be found out through Cookies on your laptop/desktop. A discount is offered over the air to new potential customers for Online Shopping. Best example i observed is on one of the leading sites which deal in kids product. A pop up appear with discount code. It also track, categories browsed and abandoned by the customer. Discount is offered accordingly.
The best way to get these discounts is to browse these websites either in incognito mode or by clearing browsing history. You will be offered a discount…Happy Online Shopping :)
9. Festival Season: Best time to buy or get deep discounts is during festival season specially between Dusshera and Diwali. Competition is tough and people are willing to spend. I normally purchase all big ticket items during this period and get some good deals. For example this year i bought Nikon DSLR at Rs 4000 extra discount :). If you can wait then wait for Diwali to get some good discounts.
10. Discount coupons for New Registration: I observed that  many e-commerce providers offer discount only at the time of new registration. Indian Customers are smart and everytime they would like to buy something they register again for Online Shopping. Indian customers don't know that e-commerce players are super smart as they would like to increase their customer base therefore they want you to register every time, multiple times. It is being done to increase the valuation of the company. Anyways customer should not be bothered about this so far customer is saving money and getting discounts.
11. Shop through Mobile App: Last but not least, a new trend has emerged to make customer shop through mobile app. Heavy discounts are offered for shopping through mobile app. Recently, one of the leading e-commerce player launched exclusive shopping festival only for customers who downloaded and ordered though mobile app. Reason for mobile focus is very simple, don't give time to customers to think or re-think. I might not have access to desktop or laptop all the time but i have access to mobile. If i will get time to think or compare then i might change my mind. Online Shopping should be impulse buying. Besides this, on mobile screen the probability of checking various other sites is quite low. Not many e-commerce players know why mobile app is beneficial but everyone jumped the bandwagon.
As i always say that "A Rupee Saved is a Rupee Earned" provided it is not an impulse buying. Before Online Shopping you should ask how many times you are going to use this product in next 3 month. If answer is only 2-3 times then you can close the browser. Whatever you are buying, if it is required then you can buy Online as currently its a golden period for Online Shopping customers. Everyone is fighting for customers wallet share and stay afloat. This period will not last forever as the "Profitability" will kick in. Investors who have poured in money in e-commerce companies will ask for profits. Scenario will be same as telecom sector, tariffs were lowered so that customers become used to mobile phones. After a stage, price in-elasticity kicks in and customer became price in-elastic i.e increase in tariff will not drop usage or no of customers. Gradually customers became habitual of mobile phone. Similarly for online shopping, discounts will be secondary and convenience of Online Shopping will take over in near future. Till that time, reap the benefits of Online Shopping discounts.
Hope you liked the post.
Copyright © Nitin Bhatia. All Rights Reserved.