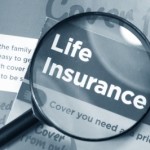 One of the most common query from my readers is regarding Best Term Insurance Plans in India. In past i wrote an article on 5 Points to consider while buying Insurance Policy. In continuation of this post, recently i bought online term insurance plans for myself and thought of sharing my list of best term insurance plans based on my research, analysis & study. I will try to keep this post very simple and easy to understand. Before you buy term insurance plans it is important to do basic groundwork. I adopted theory of exclusion rather theory of inclusion for selection. I feel that theory of exclusion is more critical and analytical for selection. Its like evaluation of shortlisted plans on critical parameters in order of priority  and reject the plans which does not fulfill the criterion or score low on critical parameters. This method is more scientific and widely accepted. I considered following criterion's for shortlisting to select the best term insurance plans in same order of priority
1. Claim Settlement Ratio
My first & most critical criterion for shortlisting was Claim Settlement Ratio. I was not able to thought of any other criterion for selection of best term insurance plans. Based on the data released by IRDA, i shortlisted following 6 Term Insurance Providers with claim settlement ratio of more than 90% which is considered to be very good. Claim Settlement Ratio for each insurance provider is mentioned in the bracket
1. LIC (97.73%)
2. ICICI Prudential Life (96.29%)
3. HDFC life (95.76%)
4. SBI Life (94.41%)
5. Max Life (94.25%)
6. Kotak Life (92.04%)
The life insurance claim settlement ratio of these 6 insurance providers was more than 90% during FY 2012-13. As i keep highlighting that claim settlement ratio is one of the most crucial and important criterion to select best term insurance plans therefore this was 1st criterion of shortlisting.
2. Online vs Offline Term Insurance Plans
Online term insurance plans are much cheaper compared to offline term insurance plans. Its a biggest misconception that online term insurance plans lack in features and benefits. Let me assure you that features and benefits of both online and offline term insurance plans are same therefore i prefer online term insurance plan because of lower cost & convenience. As insurance provider incur low cost on online term insurance plans therefore pass the benefit of low premium to customers. As all six shortlisted insurance providers offer online term insurance plans therefore there was no exclusion on 2nd parameter. Final shortlisted online Term Insurance Plans were
1. LIC's e-Term Plan
2. ICICI Pru iProtect Term Insurance Plan
3. HDFC Life Click2Protect
4. SBI Life eShield
5. Max Life Online Term Plan Basic Life Cover
6. Kotak e-Term Life Insurance Plan
 3. Market Share of Insurance Provider
In my opinion, Market Share shows the confidence level of a customer in particular company. Same holds true for Life Insurance. India Brand Equity Foundation release Market Share of major insurance providers based on total life insurance premium collected. The latest available data is of FY 13 and market share is mentioned in the bracket
 1. LIC (73%)
2. ICICI Prudential Life (5%)
3. HDFC life (4%)
4. SBI Life (4%)
5. Max Life (2%)
6. Kotak Life (NA i.e. Clubbed in others)
Market share of LIC is miles ahead of private insurance providers due to legacy factor. Unfortunately i had to drop Kotak e-Term Life Insurance Plan on this parameter as Kotak Life scored lowest in terms of market share. Rest 5 shortlisted plans moved to next level.
4. Premium of Term Insurance Plans
In term insurance plans, the Return on Investment is NIL and it is purely a life cover therefore premium is one of the critical consideration before you buy term insurance plans. I will not quote any no's because premium is variable and is dependent on the age & other lifestyle habits of a person. I am a non-smoker and follow healthy lifestyle habits therefore i will conclude based on premium quote received by me. Any arbitrary example may bias the readers. On this parameter i dropped LIC's e-Term Plan and ICICI Pru iProtect Term Insurance Plan from my list as these are 2 costliest online term insurance plans.
In my opinion, LIC can lower the premium for online term insurance plan which is very high as of now. As we know that due to pressure from conventional channel i.e. LIC's direct selling agents, LIC delayed the launch of online term insurance plan. In order to keep large pool of agents in good humour, the premium of online term insurance plan is kept high so that offline plan can remain relevant and competitive.
For my case premium of LIC's e-Term Plan was almost 2.5 times the lowest premium quote for same term cover. Premium of ICICI Pru iProtect Term Insurance Plan was approx twice the lowest premium quote therefore i dropped these 2 costliest plans. After this stage, Top 3 finalists in the race for Best Term Insurance Plans were
1. Max Life Online Term Plan Basic Life Cover (Lowest Premium)
2. HDFC Life Click2Protect
3. SBI Life eShield
5. Parameters ignored
While finalizing Best Term Insurance Plans i ignored following parameters for shortlisting
(a) Policy Term: Each insurance provider has different rule. HDFC Life & SBI Life offered coverage till the age of 65 years whereas Max life policy term is upto 70 years. I don't consider it as imp selection criterion as i feel that any person needs insurance coverage max till age of 60 years as all family duties are discharged by this time.
(b) Riders: I ignored riders like Accidental death benefit, critical illness cover etc which are clubbed with term insurance plans. I only covered basic life cover. In my opinion, each policy has different objective and should be bought separately.  Product bundling is offered with lot of ifs and buts. I will buy separate Accidental death cover or Critical illness cover if the need arises. For now, i only focused on basic term insurance plans.
(c) Innovative Bundled Products: You may find lot of innovative products like increasing cover or monthly income plans clubbed with basic term insurance plans. These products are good & offer "all in one" solution but also increase premium. These products are suggested depending on specific requirement. In my case, i only considered basic term insurance plan with uniform cover during policy term.
7. Sum Assured & No of Policies
This is most tricky part in whole process. You need to decide sum assured & no of policies you should opt for. In my opinion, Sum assured should be equivalent to 10-15 times of current annual income. Instead of opting for increasing cover term insurance plans, you can opt for additional policy in future as and when income levels increase. It will not burden your pocket today. Assuming, your current annual income is 15 lakhs then you may opt for sum assured of between 1.5 Cr to 2.25 Cr.
After finalizing sum assured, you can decide to opt for single or multiple policies. If sum assured exceed 1 Cr then it is always advisable to opt for 2 policies. For higher sum assured, you may opt for max upto 3 policies. Reason being unlike western countries where insurance providers comfort families at the time of distress by clearing insurance claims in no time. In India, insurance providers try to find reasons to reject claims. Insurance provider cannot be blamed 100% because people tend to conceal facts intentionally or may be unintentionally at the time of availing policy which lead to claim rejection. In my opinion, instead of putting all eggs in 1 basket its better to hedge risk by opting for multiple policies with lower sum assured. For fixed sum assured, the premium of 2 policies will be higher compared to single policy with same sum assured but it will reduce probability of claim rejection. Term Insurance Plans are waste if claim is not processed during the need of the hour.
8. Health Check-up
Last but not the least and deciding factor of Best Term Insurance Plans is Health Check-up / medical tests. Human Body is just like a machine and very unpredictable. Many times we are not aware of ailments or illness. As as customer i will feel happy if medical test / health check-up is waived off but please understand that in case of any unfortunate event, Health Condition at the time of policy application can be deciding factor for claim settlement. Most of the claims are rejected only on the basis of non-disclosure of health conditions intentionally or may be unintentionally from customers end. Many insurance providers waive off medical tests / health check-up for policies of upto 75 lakhs based on underwriting and risk assessment.  This is USP for such term insurance plans but in my opinion, it is always advisable to go for health-up / medical tests. If the policy is issued after health check-up / medical tests then insurance provider does not have any excuse to reject the claim in future on the basis of non-declaration / concealing health condition.
HDFC Life Click2Protect & SBI Life eShield waive off medical tests / health check-up for sum assured of upto 75 lakhs.
Final Verdict: Considering all the above mentioned parameters and criterion's, in my opinion among all online term insurance plans available in the market THE BEST TERM INSURANCE PLAN is
Max Life Online Term Plan Basic Life Cover
Runner Up is HDFC Life Click2Protect
2nd Runner Up is  SBI Life eShield
If you are opting for multiple policies then you may opt in same order of priority.
Word of Caution: In case you are opting for more than 1 policy then it is very important to inform other insurance providers regarding the same. Please note that insurance claims are rejected only when it is proved that insured person has concealed information / facts / health condition intentionally or declared false information or the claim was fraudulent. It is important to provide correct & factual information while applying for term insurance plans.
Disclaimer: I have personally subscribed to all the 3 plans suggested / recommended by me in this post as top 3 term insurance plans i.e. Max Life Online Term Plan Basic Life Cover, HDFC Life Click2Protect and SBI Life eShield. This post is written based on research, analysis & study done by me while finalizing the online term insurance plans suitable for my requirement. Readers are requested to seek independent and expert opinion before finalizing offline/online term insurance plans based on their individual requirement. I do not take any liability for any decision taken by the readers only based on information shared in this post. This post is my personal interpretation of term insurance plans. By accessing and browsing this post you accept, without limitation or qualification, the "Disclaimer" of this blog.
Copyright © Nitin Bhatia. All Rights Reserved.