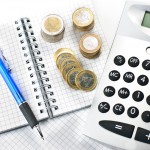 ULIP Charges and Greed are synonyms for each other. ULIP (Unit Linked Plan) is a perfect case study of How Greed Kills. Greed is always both ways i.e. Banks/Insurance Provider's greed to sell more and Greed of investor for higher returns. ULIP was launched in 1971 but all the mess in ULIP started after private life insurers entered in 2000. ULIP misselling became so rampant that  IRDA (Insurance Regulatory and Development Authority) had to step in. IRDA came up with regulations for ULIP to control ULIP charges in September 2010. I still remember that for few ULIP products, large portion of first few years premium was booked only towards ULIP charges i.e. investor was left with negligible fund value.  This was day light robbery. Reason for all this mess was very high commission offered by insurance providers to insurance agents for ULIP. Agents promised that investment will be doubled in 3-5 years time. At one time between 2005-2008, only investment option visible in the market was ULIP. An investor was caught unaware until he realized that something is wrong after the crash of stock market in 2008.
 After 2008 market crisis, a battle broke out between SEBI and IRDA as to who control the ULIP. Reason for this battle was that ULIP is nothing but a mix of costly Insurance cover and Mutual Fund investment. Insurance is controlled by IRDA and Mutual Fund Investments are governed by SEBI. The referee i.e. Govt decided that IRDA is winner through special ordinance. In short, Govt admitted that ULIP is more of Insurance Product then an investment plan. Technically ULIP is Insurance cum Investment Plan. It is quite confusing for an investor. From Personal Finance perspective, it is always advisable to keep insurance and investment separately. As an investor, i can achieve objective of ULIP by buying cheap online Term Insurance and Mutual Fund investment as per my investment objective. Trust me this arrangement is much cheaper compared to ULIP.
Though IRDA guidelines cut down commissions drastically in 2010 but it failed to control the other ULIP charges which are still as high as 40% for the initial years. Its a double whammy for investor i.e. ULIP charges and fluctuation in fund value due to market fluctuations. Lets check Hidden ULIP charges which you should definitely clarify with your financial advisor before buying a ULIP plan.
1. Annualised ULIP Charges: As per IRDA guidelines, Annualised ULIP charges are capped at 2.25% for first 10 years. It is similar to expense ratio of Mutual fund investment capped at 2.5%. Point to note is that expense ratio is different for different mutual fund schemes depending on how actively it is being managed. In case of ULIP, Annualised ULIP charges are claimed by insurance provider at max limit of 2.25% under most of the schemes.
2. Mortality Charges: Mortality charges is another major contributor towards ULIP charges. In layman terms, actual cost of insurance is referred as Mortality Charges i.e. to provide insurance protection. Minimum mortality charges is 5 times the annual premium. These charges are variable and depend on age and health condition of the insured person. Mortality charges can go upto 35% during initial years.
3. Premium Allocation Charges: Premium paid by the investor is divided into 2 parts i.e. investible premium and non-investible premium. Non-investible premium is referred as Premium allocation charges which is deducted towards distributor fees, medical expenses, underwriting etc. Premium Allocation Charges are approx 7.5% under the master umbrella of ULIP charges.
4. Fund Management Charges: These charges are levied for managing mutual fund investments under ULIP. I fail to understand, how it is different from Annualised ULIP charges. For ULIP schemes, average Fund Management Charges are 1.3%. These charges will be higher for actively managed funds therefore depending on investment objective Fund Management charges may vary. It is adjusted in NAV declared for the fund. It is similar to mutual fund scheme therefore investor will not know come to know about these charges.
5. Switching Charges: Broadly investment objective is divided into 3 categories i.e Equity, Balanced and Debt. A ULIP fund invest according to investment objective selected by investor. Any switching between funds attract Switching charges. Normally in Bull market, Equity oriented investment generate max return and in bear market it is safe to park funds in Debt option.
6. Surrender Charges: A ULIP scheme has lock in period of 5 years. It is advisable to stay invested for min 5 years to square off initial ULIP charges. In case of premature withdrawal of units, Surrender charges are deducted. It is similar to exit load of mutual funds.
 7. Policy Administration Charges: A nominal amount of approx Rs 100 – Rs 150 is deducted towards policy administration charges. It is levied for administration of ULIP Plan.
8. Discontinuance Charges: Last in the list of ULIP charges. In case, investor would like to discontinue the ULIP policy then max discontinuance charges is capped at 6k, 5k, 4k and 2k if the policy with premium of more than 25k is discontinued during 1st, 2nd, 3rd or 4th year respectively.  For ULIP policy with premium less than 25k, discontinuance charges are 3k, 2k, 1.5k and 1k for 1st, 2nd, 3rd or 4th year respectively.
Please note that these ULIP charges eat into your returns from ULIP and it is better to clarify by reading policy document carefully. Any oral commitment or  assurance does not suffice. Though disclosure of ULIP charges is more transparent compared to 6 years back. Now Life insurance agents are open to discuss ULIP charges but still 2nd round of revamp is required to fix the gaps. IRDA should try to review ULIP charges 360 degree. Cut down on commission was welcome step but at the same time increase in ULIP charges defeated the whole purpose. One interesting trend is that Life insure provider push ULIP only during BULL run in the market. Investor is unaware that ULIP returns are subject to market risk. Investor should understand that both BULL and BEAR phases are temporary therefore returns are averaged out. ULIP as a financial product try to provide best of both the world i.e. Insurance and investment but after debacle of 2008, will it survive this time. Time will tell…By the way one of friend bought online ULIP plan with an assumption that BULL phase will last forever. Discussion with him & his Life Insurance agent inspired me to write this post…..Very soon i will discuss whether we should invest in ULIP or not.
I hope you liked the post, you may leave your comments and feedback in following comments section. You can also share this post with friends and family members through following social media icons.
Copyright © Nitin Bhatia. All Rights Reserved.