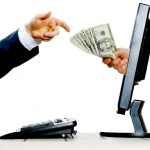 Do you know that Rs 26497 Cr is lying unclaimed in Inactive EPFO a/c's. As per rough estimate Rs 22000 is lying unclaimed in PPF (Public Provided Fund) a/c's. In short, out of total unclaimed wealth of Rs 64000 Cr, approx Rs 48497 Cr is contributed by "Savings for Retirement Planning" which is  3/4th of unclaimed wealth. EPFO has addressed this issue by launching UAN (Universal Account No) last year so that it is convenient for members to transfer EPF account in case of job change. It is quite unfortunate that we keep accumulating hard earned money during years of service but it is lying unclaimed. There can be multiple reasons for same. From my family experience and my own experience, i must say that job hopping is primary contributor to this corpus.
The best example i can think is of my brother. He is also one of the contributor to this enormous wealth. He changed 7 jobs in last 10 years and never bothered to withdraw or transfer the money from EPFO account. When i asked him about this lax approach, he replied that entire process was tedious and cumbersome. To be very honest, process of withdrawal was more convenient and faster compared to transfer. Though i never suggest to withdraw from PPF (Public Provident Fund) / EPFO account. I can share some of the common problems faced by the employees.
(a) I shifted from Company A to Company B in year 2006. Immediately after joining i placed request for transfer of EPF money from Company A to Company B. It took 18 months for company A to issue cheque to company B. Best part is after receiving cheque, Company B could not encashed it for 6 months and cheque's validity expired. it was back to square one.  Finally i withdrew the amount as there was no other option.
(b) In my brothers case, he shifted from company X to company Y. He left company Y after 2 years and transfer was still in process. Finally he stopped following up with Compnay Y / EPFO after 3 years.
(c) Mostly transfer of EPF money require follow up with HR department of previous company. In most of the cases, employee lose track of HR or HR leave the job till transfer is completed therefore money remains unclaimed.
(d) Lastly, in few cases i observed that due to lack of proper information employee was not aware how to transfer / withdraw specially in case of small / Medium organizations.
Another misconception among members is that they are receiving interest on inactive EPFO a/c and money is safe so they will transfer or withdraw when they will have time or require the same. Not many people are aware that if EPFO account do not receive any contribution continuously for 36 months then account is declared inactive/inoperative and future interest is not credited.
The best part in my brother's case is that he is using same email id from last 10 years. Quite surprisingly, recently he received email from EPFO to withdraw money from his inactive EPFO a/c's or transfer to his active account. He requested me to help in this process. When i did some research, i observed that EPFO is carrying out special drive to identify beneficiaries of inactive EPFO account, which is commendable. On EPFO website, i saw message informing members regarding online facility to trace "Inoperative Accounts". It ask members to register with helpdesk so that EPFO can take further steps to settle such accounts.
Only catch is that member should know some basic details of inactive EPFO Account. If you have don't have EPF No. then you may pull out your old salary slips as EPF No. is mentioned on the salary slips. Otherwise you can request your past employer to share the same. This information can be easily traceable. After tracing your EPF No's, you may follow below mentioned steps to withdraw or transfer EPF money.
How to Withdraw Money from Inactive EPFO a/c
Step 1: Visit www.epfindia.com
Step 2: Under "For Employees" section click on "Inoperative A/c Helpdesk".
Step 3: You will be redirected to "http://59.180.231.56/INOPHelpDesk/" in new window. It takes lot of efforts to open the link as it is mostly not available during weekends. I was lucky 2nd day.
Step 4: On this page, you will find 3 options (a) User Manual for first time user (b) First Time User Click Here to Proceed and (c) Existing User Click here to view Status. You can select option (a) i.e. First Time User Click Here to Proceed.
Step 5: On next page, Submit your problem details in Problem Description. Basically in this section you can explain to EPFO, the reason/s why your EPFO account is inactive or any problem faced by you in transferring or withdrawal.
Step 6: On next page, you have to provide employment details to EPFO i.e. PF No, Companies Name, Address etc. Please note that all details are not mandatory. Whatever details you know, you may fill as it will be easy for EPFO to trace your account. Click on Next to proceed
Step 7: You can "Enter Personal Details". Name, Mobile No and Date of Birth are mandatory fields. Again i suggest to provide as many details as you can.
On the bottom of same page, you have to provide KYC details like PAN No, Aadhar No, Bank Account No and IFSC code of the bank. These details are required to process your withdrawal / payment of PF amount. Though these are not mandatory fields but i suggest you to provide the same for faster processing from EPFO office.
Step 8: Please select "Generate PIN". You will get a pop up on screen "PIN Successfully sent to your mobile". Please check your mobile for PIN from EPFO
Step 9: Please enter the PIN received through SMS in"Enter PIN" section on same page. To verify, You may click "Verify PIN and Submit".
Step 10: After successful submission, you will receive SMS with Reference Id for future reference. You will also get "Acknowledgement" on your screen with reference no. You may print the acknowledgement for future reference.
Step 11: To check the status of your request, you may check following link
http://59.180.231.60:9091/DashboardHelpdeskNew/
Step 12: Click on "Login"and select "Registered Member"
Step 13: Enter your "Reference No" and "Mobile No" to check the status
Important Points: 
1. For each inoperative EPFO account, please fill separate request form
2. Please provide as many details as you can. As i mentioned, you may pull out previous salary slips or contact your previous employers to get all details related to EPFO account.
3. Please provide Email id though it is not mandatory.
For any query/clarification, please feel free to leave a comment in following comments section. For benefit of other readers, do share your experiences.
Copyright © Nitin Bhatia. All Rights Reserved.