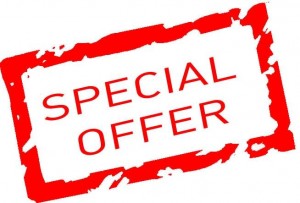 Should i buy a discounted property?. Recently i received this query from one of my clients. He further added that discounted property is available at a price 40% lower than current market rate. Firstly, i would like to appreciate the alertness of the buyer. He is an investor and has substantial exposure to real estate. Therefore, he smells something fishy. From a retail buyer perspective, the Discounted Property offer is tempting enough to close the deal. Just to clarify that in this post, by Discounted Property i mean a property available at a discount of 15% or more than current market rate.
A discount of 10%-15% is now very common. Current market conditions will not raise any suspicion as the real estate sector is in a bad shape. In the urgent need of money, a seller may offer discounted property i.e. at a throwaway prices. Recently, some of my clients closed deals at very good price. It is not common phenomena and may depend on area & pocket in the city. For example, on Dwarka Expressway in Delhi or Faridabad, you can buy 25% discounted property compared to rates in 2013. On the other hand, rates are increasing in pockets of Gurgaon.
Under ideal conditions, it may take 3-6 months to complete the property transaction. In the case of discounted property, a seller is in a hurry to close the deal. He can offer an additional discount if the buyer is not availing home loan. The only condition to close the deal within 2-3 weeks. As i mentioned that there can be a genuine reason for the same. At the same time, a buyer should be extra cautious in such cases. If the buyer is convinced that it is a trap, then it is critical to check the actual reason behind the discounted property. Trust me in 100% cases, it is a trap that a buyer realizes after the transaction is over. In that case, the buyer does not have any other option but to bear heavy losses or become a party to court litigation.
I am highlighting some of the most common reasons for the heavily discounted property.
Beware of Heavily Discounted Property – It can be a Trap
1. Govt Project/Notified Property: In the year 2006, suddenly the property rates in some pockets of Chembur, Ghatkopar, Santacruz, etc. in Mumbai dropped by 30%. Some of my friends bought discounted property in these particular properties. They also insisted me to purchase the one as it was falling under my budget. I became suspicious of the fact that large-scale availability of discounted property in select pockets of Mumbai. Through little bit research, i found murmurs of proposed Santacruz Chembur Link Road. It was a most ambitious project to link Eastern Express Highway to Western Express Highway. No one was aware of exact logistics. Many people told it would not happen as large number of apartments were on the proposed path. Later on, i found that the discounted property bought by my friends were notified by the govt for acquisition.
The similar situation is in Bangalore. The govt has notified large no of properties for road widening project. Despite my suggestion against such properties, some of my clients bought discounted property. The common notion is that govt will not demolish properties in large scale due to political compulsion. It is wrong notion and with increasing burden on city infrastructure, road widening will happen may be after few years.
The crux of the matter is that before the purchase of discounted property, a potential buyer should check whether the property is notified by Govt for acquisition or not. This notification can be for infrastructure like road widening, industrial park, green belt, slum rehabilitation, etc.
2. Dispute: Another common reason for the sale of discounted property. The two major disputes are (a) marital/family dispute or (b) Inherited property. It is tough to find out the reason in such cases. In the case of marital conflict, a husband tries to sell the property before any divorce proceedings. The reason being, once the divorce proceedings are initiated, then he cannot sell and have to part half of the property with the wife.
In the case of inherited property, there may be a dispute on WILL of the deceased or among Class I heirs. Such properties are heavily discounted property. A little bit offline investigation in the neighborhood may throw light on such possibilities. The best solution in such cases is to make a wife or class I legal heirs as either confirming party or witness to the property transaction.
3. Fraud: Intention of fraud is another reason for the heavily discounted property. In the case of joint property, one of the owners insisted 100% payment be made to him. As a thumb rule, payment should be released in the proportion of ownership in the property. Though, in some genuine cases, one of the co-owner can accept 100% payment, but a buyer doesn't know the intent behind the same. In such scenario, the relevant clauses should be included in the sale deed.
Another possibility of fraud is that a seller sells the discounted property to multiple buyers. In certain instances, already mortgaged property is sold. The majority of payment in such cases is demanded upfront at the time of execution of sale agreement. It is important that buyer should follow the points as shared by me in my post on Token Money. To hedge risk, the buyer should pay the minimal amount as a token money. The balance substantial amount should be paid at the time of registration.
4. Master Plan: In case you are buying heavily discounted property, you should check the draft or final master plan of your city. Like we have Delhi Master Plan 2021, Mumbai Development Plan 2034, etc. These master plans are a blueprint for urban planning. You may check whether discounted property will be impacted by these master plans or not. In some cases, i observed that answer was YES. One of the big project in Mumbai is notified as Greenbelt, and another one is marked for road connectivity. The master plan is not only for metro cities but even in some state capitals, cities, etc. It is imp to check for any roadmap or proposed/existing master plan.
5. The Problem with Property: In some cases there is an inherent problem with the flat or property. As i always suggest my clients to inspect the property multiple times during the day before finalizing. The best times are early morning, late morning, afternoon, early evening, late evening and night. In one of the case, the wife of my client observed foul smell during late evening and night. The husband was in a hurry to close the deal as it was discounted property. On investigation, they discovered that there is an STP right below the wing in which they were finalizing the property. The flats in that wing were tough to sell even at a substantial discount. Secondly, it is a health hazard.
In another case, my client shared pictures of the resale flat, and the seller was staying in same. The house was recently painted. It raised little suspicion in my mind. Though my client was insisting that to increase the resale value, the seller painted the house. The second point of suspicions was discounted property. When i told my client to inspect, he observed that seller frequently paints the flat. The reason being, the flat had a serious seepage problem. Therefore, to hide the same, the seller freshly painted the house before closing the deal.
Words of Wisdom: The list is very long, but i only shared most common reasons for a heavy discount. You should always be suspicious in such cases. Out of 10, i observed that in two instances seller offered a genuine deep discount because of financial problem. In rest 8 cases, the sellers were planning to trap or cheat buyer. Property purchase is a big hassle but always remember that you are investing your lifetime savings. A hassle today will save you from big trouble tomorrow.
Copyright © Nitin Bhatia. All Rights Reserved.