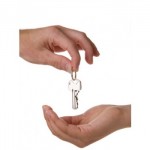 Recently one of my clients asked me Which all points i should Ask a Property Seller?. Maybe the buyer is cautious in her approach and which is very good. In one of my previous posts, 5 Questions a Buyer Must Ask a Seller i highlighted queries you must ask a property seller. In this post, we will discuss the imp points which are never discussed with the seller. Some of the points are simply assumed or taken for granted by the buyer. Depending on the case, these points may have future repercussions. It is always advisable to ask a property seller all the relevant queries before you sign below the dotted line. One of the major inhibition of a buyer to ask a property seller is fear of losing the deal. It is true in a case of seller's market like Mumbai, Delhi etc. I heard a broker telling my client that property seller don't like such buyers. A client may pose his queries to him i.e. broker.
In my opinion, it is always advisable that the buyer should clarify each and every doubt with property seller to avoid any confusion in future. A query may sound silly but still should be clarified. A buyer should keep in mind that he is investing his lifelong savings in the purchase. Any wrong decision will only leave a trail of future regrets. I have compiled a list of 7 Imp points which a buyer never ask a property seller but should clarify.
Points to clarify with Property Seller
1. Maintenance Charges:
Maintenance charges of the apartment can make or break any property deal. It also impacts your rental returns. Normally the maintenance charges are on the psf basis but one of my client in Mumbai is paying it on equal basis i.e. Total Maintenance Charges / No of units. Few years back there was a Bombay High Court judgment in this regard. My client is at a loss because he has a small size unit i.e. 1 BHK. Per month maintenance charges of Rs 3500 is too high for the small unit. The property seller also did not clarify this point to the buyer. After the deal, he came to know that property seller was finding it difficult to sell the apartment because of this reason. As a buyer, you should always clarify the same from property seller. Normally the maintenance charges are Rs 3 psf for an apartment with amenities like swimming pool, club house etc. Whereas plain vanilla apartment with only security should not charge more than Rs 1.5 psf. In my client's case, he is subsidizing the bigger units. For 800 sq ft flat he should not be paying more than Rs 1200 towards maintenance charges.
2. Rules and Regulations of the Society:
Ignorance about the rules and regulations of the society can be disastrous for potential buyers especially in the city like Mumbai. These are also known as society bylaws. Though 80% rules are more or less same for all the apartments but the association formulate own rules through GBM's. One such rule is Pets not allowed or Only Vegetarian Society. Such rules may not be convenient for a buyer and limits the scope of sale for property seller. Most of these rules and regulations are not disclosed to a buyer therefore it may shock him after the deal.
3. Termination of Agreement:
According to recent studies, Indians are one of the most optimistic people in the world. I don't believe in being optimistic or a pessimistic. An individual should be Realistic, according to the situation. Any property deal or sale agreement signed between a buyer and the property seller carry the risk of termination. These risks are both due to foreseen and unforeseen circumstances. One of the common reason is a rejection of a Home Loan of a buyer. It is critical and absolutely necessary for a buyer to discuss all such scenarios with property seller. These scenarios should be part and parcel of the sale agreement to avoid any future disputes.
4. Composition of the Society:
It is very common in cities to form a homogeneous society of a particular community/caste/religion. It's an unwritten rule but followed religiously. In case, the buyer is not from that particular community/caste/religion then he might have to face resistance from the society members. In some cases, i observed buyer had no option but to sell the property. You should check the composition of the society and existence of any such unwritten rule from the property seller.
5. Tenant to Owner Ratio: 
In my opinion, if you are buying a property for self-occupation then it is one of the most crucial points. In cities like Mumbai, Delhi, Bengaluru, Hyderabad etc with high floating population the tenant to owner ratio has increased. In fact, most of the tenants are either bachelor's or converted PG's. A buyer cannot stay in such complexes with a family. You will not believe that one of the apartment complexes in Bengaluru near IT park has 90% bachelor occupancy. Any such skew also devalue the property value. Ideal Tenant to Owner Ratio should be 30:70 for any apartment complex.
6. Location of STP and Generators:
Before closing the deal, you should check the location of DG/Generators and STP in an apartment complex. The flats near STP are sold at a heavy discount. Though the technology has evolved but you cannot avoid 100% stink from STP's. Generators create noise pollution and also emit harmful smoke. You can also check for temporary garbage dumping yard in the society. Any flat near this yard is also a potential health hazard. You should check all these points with the property seller.
7. Inclusions and Exclusions:
Here i am referring to furnishing of the property. Buyers assume certain things like Fans, Geysers or permanent fittings/fixtures are part of the deal, but it is not true always. My parents bought a property and they were surprised that property seller removed each and every fittings and fixture from the house. It was left as a naked property. It is advisable to clarify on inclusions and exclusions in property deal to avoid any future conflict.
Concluding Remarks: I tried to cover all the important points which should be clarified from the property seller. The nature of each property transaction is different and the above list may change in some cases. At the macro level, you should clarify all your doubts directly from the property seller. Any oral commitments from brokers/agents have no legal standing. Always remember that real estate is the costliest purchase during lifetime and any carelessness in property deal may cost you thousands or even few lacs.
If you liked the post, you can share with your friends and family members through following social media icons.
Copyright © Nitin Bhatia. All Rights Reserved.