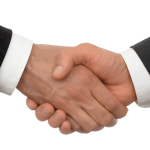 Property Negotiation is an ART and is normally misunderstood as only price negotiation. Reason being, any property purchase decision mostly revolve around "Value of the Property".  Property purchase is overall deal which require negotiations on Legal, Compliance's, Property Maintenance, Amenities, Taxation, Payment Terms and of-course most important among all is "Price of the Property". In my earlier post on How to Negotiate Property Deals, i discussed mainly price negotiations. This post is focused on Property Negotiations. Let's take example of one of my client Mr. Sathish from Hyderabad. He bought property 1 year back at 15% discount through good Property Negotiation skills. His happiness could not last long as last month he received notice from Income Tax Department. He was not aware that person who is selling a property was NRI therefore he did not deduct 20% TDS u/s 195. Income tax department demanded a sum of approx Rs 12 lakh including penalties from him for non-compliance of tax laws. Another example is of Ms. Sujatha, she bought resale property in newly constructed apartment. She was very happy about her Property Negotiation skills as she negotiated 20% discount from Market Rate. After 3 months she realized that flat has severe water seepage issue. The house was painted just before the sale and she could not spot the water seepage issue. She vacated the house and spent Rs 5 lakh on water proofing. The purpose of quoting these 2 examples is to caution readers to take holistic view of Property Negotiation discussions. 
Let's check out 5 Common Mistakes during Property Negotiations
Don't Start Property Negotiation with Price
This is one of the biggest mistake during property negotiation i.e. to start with Price Negotiation. Trust me, once the price is finalized buyer's stand on other points become weak. For example, if you are buying a resale property and observed damaged flooring then you can always negotiate on cost of repairing from property value. In case, price is already negotiated then nothing much can be done. Property is not a standard product where you start property negotiation with price. Price is negotiated first only in case of standard products like branded furniture, consumer durable etc.
Don't Disclose Budget
Another common mistake is to disclose budget to seller or broker. Please understand that property agents or brokers are always pro-seller. Property Negotiation is basically a mind game and by disclosing your budget is similar to showing your cards in the game of Rummy. As i mentioned in my previous post on property negotiation that as a buyer you should conduct prelim research. Identify localities and projects which fit in your budget. In case a seller or broker ask for budget then you may reply that "Budget is open from your end provided the project is good and price is reasonable as per existing market rate".
360 degree Property Evaluation – SWOT analysis
SWOT analysis is very powerful tool in marketing. It basically help in 360 degree evaluation of product. Third mistake committed by a buyer is that they don't do thorough evaluation of the property or project. SWOT analysis can help in thorough evaluation of the project. You might have read numerous articles that buyer should check location, builder reputation, amenities, price etc. In my opinion this is just theoretical gyaan which is of NO USE until unless complete study is being done by the buyer. Strength, Weakness, Opportunities and Threats of the project help to answer most of buyer's queries. SWOT analysis will help in Property Negotiation. It also help buyer to discover the true price of the property. Besides this, it will also help to decide whether i should buy a particular property or not. An example of SWOT Analysis is
Strengths: Location and Amenities
Weaknesses: Only 1 Car Parking and Less Carpet Area (High Loading)
Opportunities: Upcoming SEZ within 2 Kms and Upcoming Metro Station
Threats: Slums on nearby vacant plot and disturbance due to nearby airport & school
Being an Emotional Buyer
There is a famous quote that "Never make Permanent Decisions based on Temporary Feelings". High Emotional Quotient is biggest hurdle in Property Negotiation. When i ask my clients why they are buying a property. Some of the most popular reasons are
"My Friend is buying in this project therefore i am also buying"
"My family is pressuring to buy property as it provide security"
"I am 40 and still not bought a property"
"My relatives are staying nearby therefore i want to buy only in this project"
Whenever you are buying a property, please send your emotions on vacation for few days. Your friend might have bought a flat in this project but he will not stay here forever. Property Negotiation should be done applying mind not heart. If you are an emotional buyer then any advice or consultation will not work and you will end up making wrong decision. In your life-cycle, every 5 year 90% of people around you will change i.e. friends, office colleagues, society friends etc. It is always advisable to take help of 3rd person i.e. a relative or close friend in Property Negotiation who can think rationally.
Pressure Tactics of a Seller
Sometime back i did a study on one of the very popular Holiday Membership chain. Whenever you visit any of their office, you will always find 5-6 families around you checking about the membership. Amount is not less, its in lakhs but you will always find 2-3 families counting money to pay. I visited multiple offices multiple times but phenomena was same. Same marketing tactics is now applied by some builders. "90% Project SOLD OUT in 1 Hour". Trust me, for balance 10% he will take 3 years to sell. Another common tactics to pressurize buyer is on Home Loan front. Builders push Home Loan of specific Home Loan Providers. Payment plan will be scheduled in such a manner that buyer has no time to avail Home Loan from Home Loan provider of his choice. All these are pressure tactics of Property Negotiation. You start realizing that you will miss the bus. In resale property, owner will pressurize by saying that he is almost finalizing with other buyer. If he know that you might be interested then he will say he is moving out of india for few months. In short, Pressure tactics weakens your capacity of Property Negotiation. Its a human psychology that fear of losing something hasten our decision making process. Under this influence we tend to make wrong decisions. You are not buying something for few hundred or thousand rupees. If for a 5-6 million purchase, seller/builder is not willing to wait for 2-3 weeks then i think  you should move forward & there is no point wasting time on Property Negotiation.
In this post, i discussed 5 most common mistakes during Property Negotiation. Hope you liked the post and will buy your dream house with extreme caution. Please remember that as buyer, you are paying the money and entire risk rests with you. Property Negotiation should be 360 degree and it should be handled like a business deal. Happy Property Hunting & Property Negotiation!!
 Copyright © Nitin Bhatia. All Rights Reserved.