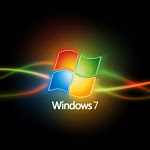 Recently i upgraded to Windows 7 and was looking for must have free windows Software. For best performance of PC /Laptop, it is always advisable to install only essential windows software. After Microsoft stopped technical support to Windows XP, it was necessitated to upgrade to Windows 7. I was in no mode to spend more on windows software after spending bomb on Windows 7. I shortlisted Seven Windows software which are absolutely free and necessary for Windows operating system i.e. Windows 7.
Anti-Virus
The most important software required immediately after installation. I shortlisted 3 windows software (a) Microsoft Security Essentials (b) Avast Free Antivirus 2014 & (c) AVG Antivirus Free 2014. Initially i installed Microsoft Security Essentials because of its lean size and being no-frills Windows Software. Shortly i started facing problem like windows hang or installation of some unwanted windows software without my knowledge. After doing thorough research, i finally settled with Avast Free Antivirus 2014.
To further enhance the security of system, i utilized following inbuilt features of Windows 7
(a) Network Firewall – ON
(b) Windows Defender – ON
(c) User Account Control – ON
(d) Windows Update – ON
To access these features, click on Control Panel >> System and Security
Anti-Spyware
Many times, the users get confused between Anti-Virus and Anti-Spyware. Both are not same. Non-compatibility between Anti-Virus and Anti-Spyware is another reason for ignorance. I shortlisted (a) Malwarebytes Anti-Malware, (b) Spybot – Search & Destroy & (c) Spyware Blaster. After going through all the reviews, i installed Malwarebytes Anti-Malware. Another reason for shortlisting this software was that it is fully compatible with Avast Free Antivirus 2014
Performance Optimization
There was no competition in this category and obvious choice was CCleaner. One of the best Windows Software in this category. It cleans junk and registry. Besides performance optimization, it has various utility tools like Program Uninstaller, Startup Selection, File Finder, System Restore, Cookies Manage etc.
A word of caution: I used Registry Cleaner functionality of CCleaner when i was using Windows XP. I observed that after cleaning registry, the windows started throwing error very frequently. I tried this multiple times and ended up re-installing Windows XP. I have not used this feature in Windows 7 and will not recommend.
Alternative to MS Office Windows Software
OpenOffice.org or OOo is the best alternative to Microsoft Office for FREE. It performs almost all the tasks of MS Office. You can create text document, spreadsheets, presentations etc. The user interface and all other functionality are almost similar to MS office.
Alternative to Adobe Reader and Writer
Adobe Software is must have Windows Software but is paid. PDF files are most secured and commonly used format. The best FREE alternative is Nitro Reader 3. You can read & write .pdf files using Nitro Reader 3. I have created pdf files from various formats like doc, jpg etc and found it very useful. This is one of the best Windows Software both in terms of utility and performance.
Browser
Without second thought, Google Chrome is undisputed leader in this category. It is best in terms of speed and navigation. Moreover i believe in going ahead with Market Leader.
Zip file
In my childhood, we used WinZip for zip files which was only free file-compression Windows Software. WinZip is now paid and even WinRaR is also paid. The best free alternative available is  7-Zip for file compression.
Besides this i am using Windows Media Player bundled with Windows 7. My objective is not to bloat the system with unnecessary software's and to maintain optimum system performance. All the above mentioned Windows Software should be downloaded from reliable source. I download from CNET website as it is most trusted and reliable website.
Hope you liked the Post.
Copyright © Nitin Bhatia. All Rights Reserved.