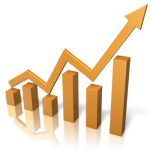 It will not be an extrapolation to say that Banking Stocks are the lifeline of the Stock Market. There are 9 Banking Stocks in NIFTY 50. These contribute 18.56% weightage to NIFTY 50. The maximum investment of mutual funds is in Banking Stocks followed by Auto and IT. Moreover according to experts, the revival of Indian Economy is not possible without the participation of banking sector. These days each and every stock market expert is BULLISH on banking stocks especially Private Sector Banks. General consensus is that 3 banking stocks i.e. HDFC Bank, Axis Bank, and IndusInd Bank are better off compared to others. In PSU Banks, the experts are taking contrarian call. The top picks are State Bank of India and Bank of Baroda. On the other hand, as an investor i am 100% BEARISH on Banking Stocks. In my post, Avoid Equity Investment in 7 Sectors, i included Banks in my AVOID List. Some of my readers requested me to explain in detail, therefore, thought of dedicating a post.
There are certain things which always happen for the first time. For example, few years back no one thought that RIL will not participate in next bull run. Tata Motors share will be available for near Rs 300 or PSU Banking Stocks will be beaten down so badly. Next in line, it is hard to believe that revival of the economy is possible without the participation of banking sector. As i mentioned that most of the analysts are extremely bullish on private sector banking stocks. According to my analysis and understanding, this time banking stocks will not participate in the bull run. The reasons are more fundamental and situational in nature. Let's check out the reasons
Should i invest in Banking Stocks?
1. Competition:
The increased competition among banks is one of the key reason which will put pressure on the bottom line of the banking stocks. Recently RBI issued 2 full banking licenses, 11 payment bank licenses, and 10 small banking licenses. At the end of the day, all these new banks will eat into the same pie. In the recent SBI conclave, the SBI chairman cautioned about increased competition among banks. Indirectly she said that it will impact the performance of existing banks. The reason for new licenses is predominantly financial inclusion. On the other hand, the global experience tells a different story. Two Sectors i.e. Auto and Banking need a scale of operation to succeed. This is the reason that none of the Indian Banks features in World's Largest Banks. Increased competition will limit the performance of the banking stocks. Therefore, it is one of the key reason which is keeping me away from banking stocks.
2. NPA's:
NPA's is another key concern. Through the magic of accounting, banks report NPA's under different heads thus report lower number. According to recent reports from global agencies, only 3 banks are performing well on NPA front. These 3 banking stocks are Indusind Bank, HDFC Bank, and Axis Bank. Though NPA disclosure is opaque and can be as high as 2 digits. Recently, ICICI Bank Stock was beaten due to exposure in JP Group of companies. Currently, none of the banks is disclosing their exposure in Amtek Auto. Just assume the impact of Amtek Auto exposure on Banking Stocks. All said and done, NPA is a serious threat to the performance of banking stocks.
3. Base Rate Calculation:
Recently RBI circulated paper on a formula to calculate the Base Rate. It will have a serious impact on the NIM (Net Interest Margin) of banks. The banks which will suffer most are banks with higher loan book linked to base rate. As per estimates, approx 65%-75% loan book of ICICI Bank and Axis Bank are linked to Base Rate. Least impacted will be HDFC Bank as the bank does not process Home Loan. HDFC Home Loan is through HDFC Ltd. Another least impacted banking stocks will be Indusind bank and Yes Bank. It is not feasible to calculate the exact impact of new base rate calculation but will definitely impact margins of banking stocks.
4. Social Banking Accounts:
Zero Balance accounts will be another major burden on banks balance sheet. It will in turn put pressure on the performance of banking stocks. it's a big challenge to make accounts opened under Pradhan Mantri Jan Dhan Yojana operative. Though i am completely in favor of financial inclusion as it is a must for the growth of the country. On the other hand before investing in banking stocks, it will be a major deterrent for me as an investor. Stock investment/performance is a question of my survival therefore banking stocks will not be on my radar.
5. Consolidation in Banking Sector:
Currently, the govt is mulling a proposal to merge nonperforming small banks with big banks. It is not clear whether this consolidation will be between PSU banks or nonperforming PSU banks can be merged with Private Sector Banks. This consolidation will have a major impact on banking stocks. The balance sheet of big banks will be strained. Therefore, before investment in banking stocks i will wait for clarity/guidelines on this consolidation.
6. Regulatory Intervention:

A strong regulator ensures the growth of the sector, but excessive intervention kills the sector. The best example is telecom sector. The inconsistent and excessive intervention killed the entire sector. The objective of a regulator should be to maintain a fine balance between growth, address the concerns of a sector and intervene only when required. Currently, banking stocks are facing the heat of excessive regulatory intervention. Though i agree that RBI should intervene against cartalization of banks against revision of base rate but let market forces decide. Secondly, by creating more competition among banks, we will witness the downfall of the banking sector as it is a capital-intensive sector. In the current scenario, survival of new banks looks bleak due to capital requirement. The new banks may not succeed but will impact existing banks.
7. Alternatives:
In the current scenario, some analysts are more bullish on NBFC's which are better managed compared to banks. Their NPA's are almost NIL. An investor can participate in financial growth story through NBFC stocks. They are less riskier compared to banks. We have seen good traction in such stocks in recent past. Some of these NBFC's have potential to become a full-fledged bank in future. Therefore, growth potential is huge compared to banks which lack growth drivers in the current scenario.
Conclusion: Though majority of analysts are bullish on private sector banks but, on the other hand, some of the experts are cautioning. Overall banking stocks are risky. Yes Bank which was the darling of analysts corrected sharply. When i checked the relative performance of banking stocks, i observed only Indusind Bank is a consistent performer. Normally, a single bank cannot ride against the sentiments. Always remember that bullishness of analysts cannot turn the fortunes of banking stocks. If it is true then Tata Motors would have been the BEST performer in the stock market.
Disclaimer: Among all the stocks discussed in this post, i don't have a position in any of these stocks. The objective of this post is only to create an awareness.and educating investors about the Subject matter. The views and opinion expressed on this website are my personal views and is NOT an investment advice/Stock Tips whether to buy, sell or hold the shares of a particular stock. All investors are advised to consult their investment advisor and/or conduct their own independent research into an individual stocks before making any decision. I am not responsible for any loss or implications arising out of any decision taken by the readers after reading my post.
Copyright © Nitin Bhatia. All Rights Reserved.