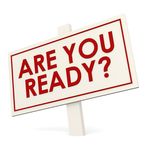 Are you Financially Ready for Home Loan ? Unfortunalety no one pose this question to potential Home Loan Borrower. Infact, it is in the best interest of a borrower to ask himself whether i am financially ready for Home Loan or not. Financial Planning before availing Home Loan is imp task to avoid any future shocks. Home Loan is a huge financial committment (read: Financial Burden). If Home Loan financial readiness is not planned well in advance then it can lead into another financial mess. Based on my experience, i can say that biggest impact of Home Loan is on the family of a borrower. In most of the cases, family is not ready for home loan mentally, financially and emotionally. Lets go through imp checklist to be ready for Home Loan
Lifestyle Change
Lifestyle changes with increase in income level and it is very very difficult to downgrade from existing lifestyle. Home Loan EMI is 40%-50% of Net Take Salary. It is as good as cut in salary therefore it's a financial shock for many families as they need to re-adjust the existing life style. The borrower is metally prepared but the family does not foresee lifestyle changes. In short, to be ready for home loan family support is must. The best way to avoid this rude shock after home loan is to plan well. For 3 months, try to manage houselhold expenses with 50%-60% net take home salary. Though it is not easy task but if you and your family can manage then it means you are ready for Home Loan
Contribution of a Buyer
The 2nd major financial planning blunder. Assuming i am buying a property worth Rs 100. As a borrower i am only eligible for Home Loan of Rs 80. If i am availing Home Loan from a bank then i need to arrange Rs 7 towards stamp duty and registration charges (vary from state to state) and Rs 20 towards my contribution in property deal. As per RBI guidelines, Stamp Duty and Registration Charges are not included for LTV or Home Loan calculation. Bank will approve 80% of Sale value i.e. Rs 80 as Home Loan. Whereas HFC's can approve 80% of Rs 107 i.e. Rs 85.6. In short, as a borrower i need to arrange Rs 27 from my own pocket if i am availing Home Loan from banks and Rs 21.4 if the Home Loan is from HFC. Most of the borrowers struggle to arrange own contribution thus are not ready for Home Loan financially.
EMI Contingency Fund
I always suggest my readers to mainatain contingency fund equivalent to 3 months household expense. Besides this, it is absolutely necessary to maintain seperate EMI contingency fund of 3 months. It will help to pay EMI in case of  any unexpected increase in household expenses or eventuality. EMI contingency fund is critical checklist line item of "I am ready for Home Loan". This fund should be set up before availing Home Loan.
Term Insurance
 Now a days all Home Loan lenders insist to insure Home Loan through costly Home Loan Protection Plan (HLPP). I wrote a post 7 Reasons Why You Should Not Buy Home Loan Protection Plan but at the same time it is critical to insure Home Loan. Life is uncertain and in case of any unfortunate event the familiy of a borrower should not suffer. Answer to address life uncertainity is much cheaper and best alternative of HLPP i.e. Term Insurance. If i am planning to avail Home Loan of 1 Cr then it is advisable to avail online term insurance of 1 Cr before applying for Home Loan. Term insurance is imp ladder to climb to be ready for Home Loan financially. In my opinion, following are the best online term insurance plans
1. HDFC Life Click2Protect
2. SBI Life eShield
3. Max Life – Online Term Plan (Basic Life Cover)
* Disclaimer: I have subscribed to all these 3 plans. I selected these 3 plans after exhaustive research and found them very good. This suggestion is purely based on my personal experience and research & is not binding on readers.
Health Insurance
As per recent studies, Medical inflation in India is one of the highest in the world which means cost of good medical care is increasing at fast pace. Reason for high cost is lack of good medicare facilities i.e. supply is less and demand is more. In current scenario, we are more prone to lifestyle diseases thus need medical attention at early age. I have undergone knive 2 times and i know the cost associated with even a minor procedure. Thanks to my health insurance policy. Any medical emergency can upset your personal finance calulations for long period. Prime objective of Health Insurance is not to impact Home Loan EMI payment due to any medical emergencies. Health Insurance ensure that you are immune from any such shocks. Health Insurance is must along with Term Insurance before i say that yes i am ready for Home Loan.
I tried to cover all critical points which are very crucial from personal finance perepsective to be ready for Home Loan. When you buy your dream home it should be pleasant and once in a lifetime experience rather a nightmare. It is important to be ready for home loan financially, emotionally and mentally so that you can enjoy a cup of tea in you balcony without any worries.
Copyright © Nitin Bhatia. All Rights Reserved.