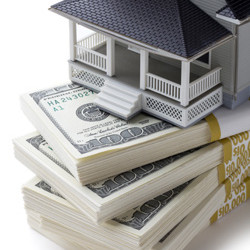 It's all over for small HFC's (Housing Finance Companies). As i highlighted in my posts Home Loan from Housing Finance Company and Subvention Schemes that higher Loan to Value ratio and Subvention schemes were 2 critical USP's of the HFC's. In comparison to banks, potential borrowers preferred HFC / Housing Finance Company because of higher home loan disbursement. It was also beneficial for builders as HFC's were disbursing substantial Home Loan amount upfront to the builders under subvention schemes. RBI already banned subvention schemes for banks. HFC's are governed by NHB therefore they were still running such schemes. Disbursement under such scheme was not linked to Construction Linked Plan. As i always mentioned in my posts that higher LTV and special schemes were not good for the credit health of the borrower. It exposed them to higher credit risk thus result in payment default.
On April 08, 2015 NHB (National Housing Bank) issued 2 very important guidelines through circular no NHB (ND)/DRS/Policy Circular No.69/2014-15. These guidelines are related to (a) Inclusion of Stamp Duty and other charges in LTV ratio & (b) Construction Linked Disbursal of Housing Loan. Let's understand what are these guidelines and how it will impact various stakeholders.
Loan to Value Ratio
Earlier HFC's were allowed to include stamp duty, registration charges and other documentation charges in the total cost of the property. As a result, HFC's were able to offer higher loan amount/disbursement compared to banks. Moreover, different HFC's were adopting different practices to calculate the value / Cost of the property. This was true especially for under construction property. Some of the disputed cost components were PLC (Preferential Location Charges) or deposits to various govt authorities. To remain competitive almost all HFC's included Stamp Duty, Registration Charges and other documentation charges in the total cost of the property. Logically speaking, if the basic cost of property is Rs 80 and all these miscellaneous charges which cannot be directly linked to the cost of property is Rs 20. HFC will consider Rs 100 as the cost of property and approve 80% as Home Loan i.e. Rs 80. In Short, HFC was disbursing 100% of the cost of the property as a Home Loan. The concept of LTV was meaningless in this scenario. Therefore, to correct this anomaly National Housing Bank has directed all the HFC's to exclude cost towards stamp duty, registration charges and other documentation charges from the cost of the property.
Exception: However to encourage Affordable Housing for weaker sections of the society in line with Govt's  policy an exception is included. This exception is for borrowers from Economically Weaker Sections (EWS) and LIG (Lower Income Group), buying a property costing not more than 10 lakh. In this case, HFC is allowed to include stamp duty, registration charges and documentation charges in the cost of the property. However, it is not going to benefit anyone. Firstly, you hardly find a 10 lakh property. Even if it is found then borrower of EWS and LIG find it next to impossible to avail loan against the same. Major hurdles are income criterion and CIBIL score.
Construction Linked Disbursal of Home Loan by HFC
On Nov 18, 2013 NHB issued a circular to link Home Loan disbursement to the stages of construction. Unfortunately, HFC's were not following this rule. Any disbursement scheme which is not linked to Construction Linked Plan is exposed to additional risk, few such cases are
(a) Dispute between a Borrower and the builder
(b) Delay in Construction
(c) Default on payment by the builder under EMI Free offer or No EMI till possession
In the revised circular, NHB (National Housing Bank) has reiterated its stand and advised HFC's to follow this rule. In future, disbursement for under construction property should be strictly linked to stages of construction. It will be interesting to note whether HFC's will follow this guideline or not.
Impact on Borrower
1. Borrowers have to now pool in more money from their pocket to buy a property.
2. Revised Guidelines have almost bought HFC's at par with banks in terms of Home Loan Amount and Payment Schemes offered. There will not be any visible advantage to avail Home Loan from HFC compared to a Bank.
3. Subvention Schemes will vanish from the market. Disbursement of all type of Home Loans will be construction linked for under construction project.
4. Revised Guidelines are applicable with immediate effect. It will severely impact the financial calculations of borrowers whose Home Loan is already sanctioned but not disbursed
5. This circular will not impact the existing borrowers whose disbursement is already in process
6. Builders may increase the price of the property as subvention schemes were the cheap source of funds for them.
Impact on Builders
1. The higher cost of funds in future. A builder has to raise funds at higher interest rates of between 18% to 24%.
2. The drop in sales as buyers were attracted to lucrative schemes and lower initial contribution. Builders may start offering such schemes from their end as they are not regulated.
Summary
It will be difficult for small HFC's to sustain the business especially during an economic slowdown. They may offer a higher upfront commission to builders. Currently, small HFC's are notorious for relaxation on legal compliance. They may further relax the legal check process to remain competitive in the business. As i always suggest that the buyer should only invest in projects which is approved by at least 5-6 Home Loan providers including a couple of banks.
From buyer's perspective, it is advisable to plan for home purchase 2-3 years in advance. Buyer should pool in at least 40% of the project cost from own sources of fund. Any decision on Home Loan should not be biased based on the schemes offered or initial incentives like processing fees waived off etc. Please remember that there are no free lunches in this world. A borrower should have strong and compelling reason to avail Home Loan from particular Home Loan provider. There is no alternative to proper and sound financial planning. A Home Loan provider may relax certain terms and conditions at the time of availing Home Loan but do remember that there is NO RELAXATION when it comes to the repayment of Home Loan.
As i keep mentioning that NHB / National Housing Bank is a very weak regulator, but recently they come up with some more guidelines which are customer friendly. I will discuss the same in my future posts. Hope HFC's will take NHB seriously this time.
Hope you liked the post. If you have any queries related to NHB guidelines, you can post in following comments section.
Copyright © Nitin Bhatia. All Rights Reserved.