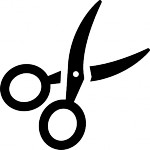 Impact of Base Rate Cut on Home Loans is the hot topic these days. RBI surprised twice by out of cycle Repo Rate cuts of 25 basis points each or 0.25%, Banks were reluctant to cut Base Rate. Despite the public displeasure of both RBI and the Govt, Banks stood firm on their stand. As i highlighted in my post that RBI is King without Kingdom, a very little can be done by RBI in this regard. Rather i will say, its a cartelization similar to that of Telecom and Airline Companies. Only 2 banks i.e. Union Bank of India and United Bank of India cut the base rate to benefit customers. As these banks are minnows in Home Loan segment, therefore, there was no impact in Home Loan Segment. The big question is when there was an increase in Repo Rate, Banks were proactive to increase the Base Rate. If the increase in cost of funds is almost in proportion to an increase in Repo Rate then why it is not decreasing in same proportion.
"Banks bow to RBI Pressure" reads the headline of one of the leading business newspaper. Just to ease off the pressure from RBI and Govt, banks have announced notional cut in the Base Rate. After Repo Rate cut by 0.5%, SBI and HDFC announced rate cut of only 15 basis points i.e. 0.15%. ICICI Bank reduced its Base Rate by 25 BPS i.e. 0.25%. In the words of RBI Governor, "Banks are sitting on money. Their Marginal Cost of funds has fallen. The notion that it hasn't fallen is nonsense". What it implies is that banks are not willing to reduce the Base Rate. The sole objective of banking operations is to increase profitability / margins. It's a double whammy for customers firstly, the banks increased service charges to justify the cost of service. Secondly, banks are not reducing the interest rate to improve their profit margins. Moreover, it provides a perfect opportunity to non-performing banks to wash their sins as without doing anything their bottom-line improve. In short, it improves the balance sheet of bank. It will be right to conclude, the customer is paying for the operational inefficiency of the bank. In this bargain, The biggest loser is "CUSTOMER".
After recent Base Rate cuts, there is a moment of joy and celebrations among the Home Loan Borrowers in anticipation of a cut in Interest Rate. There is no doubt that benefit will be passed to the both new and existing customers. The impact for existing bank customers will be direct and for new customers it will be more of notional. There is another segment who have availed Home Loan from Housing Finance companies. HFC Home Loan customers will get the least benefits in current euphoria. I will cover all 3 segments in following sections.
Impact of Base Rate Cut – Existing Customers
Its party time for Existing customers, they will get direct and absolute benefit from the base rate cut. For example, if my Home Loan is with State Bank of India at 10.15%. Break up of 10.15% is Base Rate + Mark up. Before the cut, the Base rate of SBI was 10% therefore, my interest rate was 10% + 0.15% (Mark up). After base rate cut of 0.15%, my revised interest rate will be 9.85% + 0.15% (Mark up) = 10%. Existing ICICI Bank customers will benefit the most. ICICI Bank reduced Base rate from 10% to 9.75%. If i availed, ICICI Bank Home loan in last 6 months or so then my markup would have been 0.15%. Therefore after the base rate cut, my revised interest rate will be 9.90% i.e. 9.75% + 0.15% (Mark-Up).
As i always mention that Indian banks are street smart. Hats off to the banks. The timing of base rate cut is quite smartly planned. Under Home Loan agreement, the interest rate of a customer is reset on the quarterly basis. For most of the customers, reset dates are 1st April, 1st July, 1st Sep and 1st Jan. For Home Loan Customers, the new rate of interest i.e. benefit of the base rate cut will be implemented from 1st July. Therefore again, poor customer has to pay higher interest rate for 3 more months i.e. April, May and June. Had the banks cut the base rate on or before 31st Mar then the interest rate would have been reduced from 1st April. Banks deliberately held back the announcement to reap the benefits for 3 more months :).
Impact of Base Rate Cut – New Customers
Nothing much to cheer for New Customers. Banks will tweak the markup on base rate to control the interest rate offered to new customers. For example, if all banks decide that new customers will be offered interest rate of 10% (Remember Cartelization). In this case, banks will increase / decrease / retain the markup on base rate. Say ICICI Bank is currently offering mark up of 0.15% before the rate cut. After rate cut, to offer 10% interest rate to new customers, the bank will increase the markup from 0.15% to 0.25%. Therefore new customers will get home loan at 10% i.e. 9.75% + 0.25%. Similarly, for SBI there will not be any change. Current markup is 0.15% therefore after reduction in Base Rate from 10% to 9.85%, interest rate for new customers will be 9.85% + 0.15% = 10%.
All the freebies like waiver of processing fees etc will be withdrawn. Also, note that customers whose loan is already sanctioned or signed Home Loan agreement recently, they will not get benefit from any change in markup/reduced rate for new customers. They will be treated as existing customers and have to wait till 1st July to get the benefit of reduced base rate.
Impact of Base Rate Cut on HFC Customers
There is no direct impact. Customers who availed Home Loan from Housing Finance Companies is most unfortunate lot. I received numerous queries specially "HDFC Bank has cut Base Rate from 10% to 9.85%. From when my HDFC Home Loan interest rate will reduce". As i always mention that loan from HDFC is not from HDFC bank but from HDFC Ltd. HDFC Ltd follows RPLR as benchmark whereas Banks follow Base Rate as the benchmark for Loans. I explained it in my post on Floating Home Loan: BPLR vs Base rate. In short, HDFC Bank Base rate reduction will not have any direct impact on HDFC Ltd Home Loan Customers.
Housing Finance Companies will reduce interest rates but not immediately. One of the reason is a high cost of funds for HFC's. The cost of funds for banks will always be lower than HFC's because of CASA funds. In order to remain competitive, interest rates for new customers will be reduced by increasing spread on RPLR / BPLR. Interest rates of existing customers will remain same due to the high cost of funds. Existing customers will not be benefited till BPLR / RPLR is reduced. Existing customers should not expect any immediate relief.
As we know, it is easier to get loans from HFC's, legal checks are not stringent and disbursement is high due to the inclusion of stamp duty and registration charges in cost of a property. In this case, Customer is willing to pay the interest rate premium because of these convenience factors. Therefore, any benefit due to low cost of funds will not be passed immediately though increase is proactive.
As the food inflation is on the rise, therefore don't expect another repo rate cut from RBI soon. Be happy with the notional base rate cut and hope for good salary hike so that home loan can be closed asap :)
Copyright © Nitin Bhatia. All Rights Reserved.