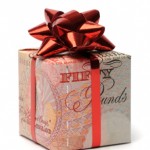 Yesterday night we invited one of our family friends for dinner. Quite surprisingly, dinner ended up with fight between husband and wife. The bone of contention between husband and wife was "How to Spend their Annual Performance Bonus?". Best part is that Bonus is yet to be paid. Husband will receive Bonus with March's salary and wife will receive in April's salary. Wife would like to buy Diamond Set and plan holidays abroad both costing 4.5 lakh. She told husband to save rest. Please note that total bonus payout is 5 lakh :).
I was avoiding interference in their personal matter but then i was dragged in discussion by both of them. Both of them were justifying their stand and thought process. My wife left to make tea but there was no escape point for me. 1st point of clash was definition/understanding of Annual Performance Bonus. According to wife, it is over and above their regular "Income" therefore should be spend on leisure and pleasure activities. Whereas Husband was of the opinion that it should be considered as a part of "Income". Here i agreed with husband, you should consider Annual Performance Bonus as a part of your "Income" if you would like to spend it judiciously. If it is not considered part of income then you will tend to splurge on leisure and pleasure activities. I explained them that they should not treat this payout as annual performance bonus. You should always think that annual bonus is part of your salary which was getting deducted from your salary every month. At the end of the year, you are receiving cumulative amount. Moreover its hard earned money only and there are no free lunches in this world. Finally both of them agreed on this approach. My task was half done :).
After that i gave them 2 separate piece of papers and told them to write 5 top most priorities of life without any discussion with each other. At this point, wife of my friend was thinking that i am acting too smart and diplomatic. Anyways, thankfully out of 5 priorities 3 were common between husband and wife i.e. To clear Home Loan, Car Loan and Retirement planning. After this exercise, i told them to divide entire bonus in 5 parts of 1 lakh each. If husband and wife both mutually agree that 3 common priorities are Home Loan, Car Loan and Retirement planning then 60% of annual bonus i.e. Rs 1 lakh each should be assigned of these 3 priorities. On "how to send balance 2 lakh", i told them to decided 1 each from balance 4 priorities or mutually decide. Husband told me that Decision is never "Mutual". I agree so i told them to finalize 1 each of their choice. Finally, two other contenders for annual bonus were foreign holiday (Wife' Quota) and iPhone 6 (Husband's Quota). Both can be managed within budget of 2 lakh so finally the matter was resolved amicably. I sigh relief…This was specific example but lets check out
How to Spend your Annual Bonus?
(a) Unsecured Loans: The 1st right on Annual Bonus is of unsecured loans like credit card dues, overdraft facility, personal loan, consumer loan or vehicle loan. The rate of interest on unsecured loans is very high and should be cleared first. Any savings on high interest is indirect return on the amount utilized for clearing the dues. For example, if you have consumer loan of Rs 40,000 at 18% ROI and you clear the unsecured loan from annual bonus then indirectly you will save / get return of 18% on Rs 40,000. It will also help to come out of debt trap if you find it difficult to pay EMI's.
(b) Short Term Financial Commitments / Requirements: Next you should evaluate short term financial commitments for which you have not planned till now. For example, if you are planning a school admission of your kid or planning to buy Home Appliance / Bike etc in near future. Instead of buying it on loan or dip into your savings, you may set aside X amount for any short term financial commitments / Requirement from annual performance bonus.
(c) Contingency Fund / Investments: If in last one year, you liquidated any of your investment or utilized contingency funds for unforeseen expenditure then you should top up the same from annual performance bonus. Also contingency fund should be 3/6 months of monthly income therefore any increase in salary should be followed by top up of this fund from annual bonus.
(d) Home Loan: If you have running Home Loan then considerable portion of bonus should be utilized to prepay the Home Loan. It will induce new confidence in you and your family. Any borrower should try to clear Home Loan before the age of 45 years therefore min 40% of bonus should be utilized for Home Loan prepayment.
(e) Insurance Needs: As i always mention that term insurance and health insurance are must have. It is very difficult to opt for these 2 plans from regular income. Annual bonus gives us an opportunity to revisit and re-calculate our insurance needs and provision the requisite amount for insurance. Insurance cover should be min 10 times the annual salary. With increase in salary, the insurance cover should be evaluated every 3-4 years and any deficit should be bridged with additional cover/top up.
(f) Its party time: After taking care of all the above mentioned critical elements, its party time for family. Depending on the bonus left in hand, a family can decide how to spend the same. Always remember the golden rule of savings i.e. Income – Savings = Spend. 
To summarize, Annual Performance Bonus should be used judiciously. It should be considered as income as i explained earlier. During economic uncertainty and layoffs, the age of retirement is now early 40's. As i observe, now a days organizations don't need people more than 40 years of age. Middle managers are liability due to high salaries and limitations to adopt new ways of thinking. If you are in high risk sector then  entire bonus should be saved for any unforeseen circumstances/events.
There is no hard and fast rule on how to spend bonus but it is always advisable to take stock of your debit / credit position. Also check your financial health before taking any decision on how to spend this component. Any kind of debt is not good and should be given high priority.
Hope you liked the post. You can share your inputs how you prefer to spend your annual bonus. All the best for your appraisals !!!
Copyright © Nitin Bhatia. All Rights Reserved.