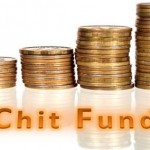 When i was kid, i used to eagerly wait for 5th of every month. Sharp at 7:20 PM,  i used to be in front of Chit Fund office to participate in 7:30 PM Chit Fund Auction. My mother was regular Chit Fund Member. In North India, Chit Fund is also referred as "Committee". The incentive for me was 50 Rs additional pocket money to attend Chit fund Auction on behalf of my mother.
I understood this scheme at early age of 10 years as i was very active participant. Let me explain the same from my experience. Chit Fund is nothing but group of members or investors, who pool money for fixed period. Lets say 15 members formed Chit fund and each member committed to contribute Rs 2000/- every month though actual contribution amount every month is known only after the Chit Fund Auction. Total amount pooled every month for Chit Fund Auction is Rs 30,000 and after deducting Rs 1000/- (Commission of Chit Fund Company/Manager), amount left for auction is Rs 29000/-. Now whosoever is in most urgent need of money take part in auction. Lets assume 3 members are in urgent need of money this month so Person A who need money for his business placed bid for Rs 28000/- (in multiples of Rs 500/-) . Person B lowered the Bid to Rs 26000/- as he need money for his daughter's marriage. Person C placed bid lower than Person B i.e. Rs 23000/- as he need money for his mother's medical treatment. If no other member is willing to place the lower bid than Person C is Auction winner for the month. He will get Rs 23000/- and Chit Fund Manager/Company will collect Rs 24000/- (Including Rs 1000/- Commission) equally from 15 members i.e. Rs 1600  each. In short, lowest bidder every month is declared winner & discount between bid amount and pooled amount is equally distributed among all members i.e. 400 Rs each in this case. Bidding for Initial Chit Fund Auctions are on lower side due to heavy bidding. Towards the end of Chit Fund tenure, the amount is high as number of eligible bidders are less. A person who wins the auction once cannot participate in future auctions but has to contribute his share. If no-one bid any particular month than entire amount is available for lucky draw and through luck dip, one member will be declared winner. Thus in typical scenario by paying average Rs 1700/- per month (Rs 25500/- for 15 months) a member may get max Rs 29000/- if he is pooling money for invetsment purpose and is not in a urgent need of money . Another way to look at it is that i am in a urgent need of money, instead of availing loan from bank or local money lender i participated in Chit Fund Auction and received the bulk amount today which i will pay in future monthly installments though at a cost. Chit funds work on trust factor & share of unorganized sector is much higher compared to organized sector.
I consider CHIT FUND as a financial product with best of both the worlds i.e. saving and borrowing depending on your fund requirement. If you are in urgent need of money than its a borrowing scheme else it is savings scheme. One person gain at the loss/need of other. Chit Funds are very popular in small towns and It is blessing in disguise for small investors like housewives, shopkeepers, small traders etc. There is always flexibility to bid for Chit Fund in the need of hour. In past RBI has banned Chit funds but due to deep routed connections with masses RBI tried to regularise such schemes through strict rules. All the states have their respective laws to regulate chit funds and RBI refer to central law i.e. Chit Funds Act 1982. Chit funds are very popular in Kerala, AP, West Bengal and Tamil Nadu.
According to Ministry of Corporate Affairs there are 5412 registered Chit Fund Companies in India. To get complete list CLICK HERE. It is always advisable to invest in Chit Fund run by well known registered company or by reputed promoters. In small towns, some families are running this business from generations based on trust factor. It is very imp to know that whether the company is registered as Chit Fund company or not. Investing in Un-registered Chit Fund company is like risking your invetsment. Though Chit fund has its own advantages but it is very high risk financial product. Secondly the returns from Chit Fund are not assured but solely depend on bidding/auction. The objective of this post is to explain how Chit Fund works so that my readers can take informed decision before investing in Chit Funds. Hope you liked the post and you may share your experience through comments section.
Update Aug 15, 2016:
Recently RBI has launched an online portal http://www.sachet.rbi.org.in/ to curb unauthorized Chit Funds / Ponzi Schemes at an early stage. An individual can register complaint/share information if he/she thinks that any company is illegally collecting the money. You will get complaint no to track the status of the same. You can also check the list of companies that are authorized to collect deposits.
Copyright © Nitin Bhatia. All Rights Reserved.