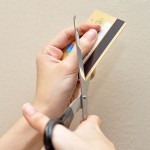 In Banking Sector, there is no standard process defined to Cancel Credit Card. As a result, most of the times credit card user end up with low CIBIL score due to unintentional payment default. I also suffered in past, thankfully i noticed before it impacted my CIBIL Score. Credit Card is both a blessing and a curse depending on how you use it. Some people have habit to experiment with credit cards. Trust me, it is most dangerous game. They apply for new credit card when they receive new offers and cancel credit cards which are not in use. This habit can cost you heavily if process to cancel credit card is not followed properly. Daily i receive multiple cases wherein my clients suffered after few years because process to cancel credit card was not followed properly. Banks demand huge amount as credit card dues along with penalty and fine. Though customer claim that they placed cancellation request but in the absence of any written proof, legal stand of customer is on weak front. In this post, lets check out the fool proof method to Cancel Credit Card.
9 Steps to Cancel Credit Card
Step 1: Decision to cancel credit card: In my opinion, until and unless you have compelling reason to cancel credit card, it should be not be cancelled. Temptation to opt for new credit card with mouth watering offers should be avoided. It shows credit hungry behavior. In my post 7 Tips to Select Right Credit Card i highlighted points to consider while applying for credit card. We should not opt for more than 2 credit cards. Lastly, before you cancel credit card, please give a thought that now it is very difficult to get new credit card. Once decided, you should not revisit your decision based on offers by bank to retain credit card as it create confusion in entire process. Bank may offer 2000 loyalty points or offer freebies at later stages to convince you to retain the credit card. You should simply stick to your decision.  From this point onwards you should stop using credit card which you are planning to cancel.
Step 2: Cancel ECS / Auto Debit Instructions linked to Credit Card: This is one of the most common mistake. Sometimes under ignorance we are not aware or keep track of ECS / Auto Debit mandates linked to credit card. This is especially true for utility bills, insurance premium etc. Before initiating cancellation process, you should pull out last 3 months credit card bills and check for all such transactions. Now you should cancel all such ECS and Auto Debit Mandates. Cancellation of these mandates take few days time. After placing cancellation request, ideally you should wait for 1 credit card billing cycle to check whether all the mandates are cancelled or not.
Step 3: Amount Due as on Date: After step 2, you can call the helpline of bank to check what is the current amount due (as on date). Inform them that you would like to cancel the credit card and clear balance outstanding as on date. Common mistake from customer's end is that they clear amount due as per last billing cycle but un-billed amount is pending/unpaid. It is advisable to check balance outstanding as on date.
Step 4: Make Payment: You should clear the complete balance outstanding / amount due as on date. After making payment, wait for few days to reflect it in your credit card statement. If payment is made through net banking then it will be credited in credit card account next day. In case of cheque payment, it may take upto 10 days.
Step 5: Place cancellation request through Credit Card Helpline: After you cleared amount due against credit card and your credit card billed and un-billed outstanding is NIL you are ready for golden moment.  you should call helpline no of bank to place request for credit card cancellation. Don't forget to take the reference no of your request to cancel credit card. For most of the credit card holders, process ends here i.e. they simply place request to cancel credit card and there is no further action. Infact many of my clients don't have reference / request no to cancel credit card.
Step 6: Submit Physical Request at nearest branch: As a next step, you must submit physical copy of your request to cancel credit card at nearest branch of the bank. In many cases, bank branch refuse to accept the application but please note that bank cannot refuse. If bank refuse, you can request bank employee to mention on application that he/she cannot accept this request. Do mention in physical application / request that you have already placed request through helpline and mention reference no shared by call centre. You can also mention that you are destroying the credit card from your end. Don't forget to take acknowledgement from bank employee along with bank seal, employee name, employee id, signature and date.
Step 7: Confirmation Call from Bank: It is very critical that your latest mobile no is updated in bank's record. Reason being, bank will give confirmation call on your mobile no after receiving cancellation request. If you are not reachable or mobile no is wrong then bank may reject the request without your knowledge. As i mentioned, during confirmation call bank may offer freebies to retain the credit card but you simply reject. Some banks give 2-3 confirmation calls, i don't know why.  During 1st confirmation call you may check how many days bank will take to cancel credit card, Issue NOC and update in CIBIL database. Normally credit card is cancelled immediately after confirmation call.
Step 8: NOC cum No Due Certificate: It is absolutely necessary to obtain NOC from bank against Credit Card. This is the only proof that you have actually closed credit card. In one of my case, i cancelled credit card in 2008 & took NOC from bank. After few years when i checked my CIBIL Score i was shocked to observe balance of Rs 78000 against the credit card. Thankfully i had NOC from bank. Immediately after my complaint, CIBIL record was cleared in record time of 7 working days without any questions asked.
Step 9: Update CIBIL Database: Normally banks update CIBIL database within 45 – 60 days from date of cancellation of credit card. To be on safer side, you consider 60 days from date of NOC. After 60 days, its result time i.e. whether your succeeded in exam to cancel credit card or not. You can pull out your CIBIL report to check status of credit card. It should be closed in CIBIL database with NIL outstanding.
With this the process to cancel credit card is completed and you can sign a relief. Any default on credit card impacts CIBIL report badly therefore it is very critical that process to cancel credit card should be taken seriously by the customer. You might have observed that it may take upto 6 months to cancel credit card considering the no of steps involved. As i mentioned in the beginning that cancellation of credit card should be the last option. In short, cancel only if you are facing operational problems with banks which cannot be resolved.
Copyright © Nitin Bhatia. All Rights Reserved.