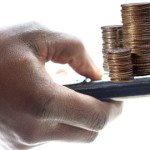 In my opinion, IMPS is path breaking technology for Money Transfer. In last 10 years, the overall experience of money transfer has changed drastically. I remember standing in long queue for an hour or so to transfer money. To be very honest with you, i started this post as a Social Media Money Transfer but mid-way i changed the topic to IMPS (Immediate Payment Service). To understand social media money transfer, it is critical to understand IMPS (Immediate Payment Service) first. I tried to squeeze both IMPS and Social Media Money Transfer in the single post, but i was not able to do justice to IMPS. I decided to dedicate this post to IMPS and next post will be dedicated to Social Media Money Transfer. Let's check what is IMPS or Immediate Payment Service.
IMPS (Immediate Payment Service)
IMPS (Immediate Payment Service) is most simplified money transfer facility as on date. It is started by NPCI i.e. National Payments Corporation of India. Though it projected as Mobile Money Transfer but if the user is registered for mobile banking then he can also transfer the money using net banking facility & other channels using IMPS platform. Only pre-condition for Immediate Payment Service is that the sender should be registered as mobile banking customer. Moreover, money can also be transferred without mobile / mobile banking app. Unlike NEFT and RTGS, Money can be transferred 24X7 between the accounts of member banks. In layman terms, IMPS (Immediate Payment Service) is 24X7 RTGS facility. 
How to Send and Receive Money through IMPS?
(a) Registration Process:
1. You have to Register yourself with the mobile banking service of the bank. Some people consider SMS alert service as Mobile Banking. It is not true. You have to place a separate request for Mobile Banking Service. It will link your mobile no with the bank account no.
2. Bank will issue unique Mobile Money Identifier (MMID) and MPIN to the customer. MMID is 7 digit no in which 1st 4 digits are the unique identification no of the issuing bank.
3. Now you can download Mobile Banking Application through Google Play Store. Some banks also allow download through SMS if your bank provides IMPS on SMS. A link to download Mobile Banking Application is pushed through SMS on customers mobile number registered for mobile banking.
(b) How to transfer money through IMPS:
1. Assuming you wish to transfer money to your friend A then your friend A should also be registered for mobile banking service (Though it is not compulsory).
2. Your friend will share his MMID and Mobile No with you for money transfer. Please note that you don't need your friend's Bank Name, Account No and other details for money transfer.
In case, your friend is not registered for mobile banking service then you only need his account number and IFSC code of the branch for IMPS. Transfer through MMID/Mob No or Account No/IFSC code is also known as IMPS P2P (Person to Person).
The 3rd method is by using Aadhaar no of your friend. In this case, you only need aadhaar no of your friend to transfer funds through IMPS. The amount will be transferred to the bank account linked to the Aadhaar.
3. To transfer money through IMPS, you can login to the mobile banking application / Net Banking of your bank.
4. You can select the IMPS or use the SMS facility if your bank provides IMPS on SMS
5. Enter the MMID and mobile no of your friend.
6. Enter the Amount and your MPIN or OTP to transfer money to your friend.
7. You will receive SMS confirmation along with transaction number for any future reference.
In the same way, your friend can also transfer money to you using MMID and Mobile No. Please note that mobile no should be same as registered for mobile banking service with the bank.
With the growing popularity of IMPS, I am sure that it will replace the NEFT and RTGS very soon. Moreover convenience and ease of use works in its favor. You only need MMID and Mobile No to transfer money instantly. Not many people are aware that currently IMPS is also used for e-commerce or real time money transfer to merchants. It is known as Immediate Payment Service Merchant Payments (P2M). You only need MMID and mobile no of  the merchant to transfer money on real time basis. Currently, no of IMPS Member Banks are 81 and no of MMID issued are whooping 80013150.
Advantages of IMPS – Immediate Payment Service
1. Real-time Money Transfer: As of now, only RTGS or Real Time Gross Settlement enables you to transfer funds on real time basis. NEFT transfer takes up to 3 – 4 hours for transfer depending on the bank to bank. Whereas IMPS is real time similar to RTGS.
2. 24X7: You can transfer fund through IMPS anytime during 24X7, 365 days in a year. This facility is available during Bank Holidays, Sundays and even during night time. The limitations of RTGS are that it is available only during Bank working days and that too between 8:15 AM till 4:15 PM.
3. Transaction Limit: Min threshold for RTGS transfer is Rs 2 lakh and max is 10 Lakh. Transaction limit of IMPS is from Re 1 to Rs 2 lakh. Different banks have the different transaction limit depending on their customer profile. Limits mentioned by me are of ICICI bank.
4. Charges: Most of the banks only charge Rs 5 + ST for IMPS transaction. Some banks like CitiBank don't charge for IMPS transfer.
5. Available through Multiple Channels: You can transfer funds through various channels like ATM, Net banking, SMS, USSD and Mobile Application.
6. Other Payments: Besides P2P money transfer, IMPS can be used for the host of payments like utility bills, travel tickets, mobile recharge, e-commerce etc. In my post on Online Shopping – 11 Tips to Save Money, i highlighted how e-commerce companies are promoting mobile apps & offering heavy discounts. IMPS can be used to make payment if you are shopping through Mobile application.
7. NRI Customers: Last but not the least, IMPS money transfer is available for NRI customers to transfer funds from NRI account to the account of resident Indian.
Word of Caution:
1. Wrong Details: Funds through IMPS is transferred only based on MMID and Mobile No or Account No and IFSC code. If either of the 2 details required is wrong, the transaction will be declined. It is highly unlikely that amount is credited to the wrong beneficiary. It is always advisable to cross verify MMID and Mobile No before IMPS transfer. In case of wrong transfer, the sender's bank do not take any responsibility for the wrong transfer. The sender has to initiate the refund from receiver's bank.
2. Delete Mobile Banking Application: To avoid any misuse of IMPS facility, it is always advisable to remove mobile banking applicable before you change your mobile handset. Also delete all the SMS stored on the mobile including MPIN.
3. MPIN / OTP: Never share your MPIN with anyone. Also, you should update your mobile no linked to mobile banking as soon as you change your mobile no.
Hope you will utilize this service to transfer funds instantly.
Copyright © Nitin Bhatia. All Rights Reserved.