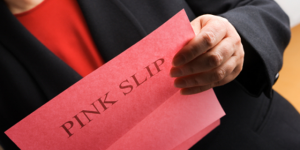 Job Loss Insurance Cover is the new buzzword in Insurance industry. In India, it is not available on a stand-alone basis from a personal finance perspective. Job Loss Insurance Cover is an add-on with Home Loan Protection Plan or Critical Illness Cover. There is a famous saying that necessity is the mother of all of invention. In literal terms, the changing job scenario is forcing the insurance providers to launch such innovative covers. Job Loss Insurance Cover is finding a traction due to fear of job loss. As a layman, an insured person's understanding is that Job Loss Insurance Cover will provide financial safety in the need of the hour. Insured is not aware that such covers are conditional in nature. We will discuss this later in the post. Currently some of the products that are offering Job Loss Insurance Cover are
HDFC Ergo's Home Suraksha Plus – Home Loan Protection Plan
ICICI Lombard's Secure Mind – Critical Illness Plan
Royal Sundaram Safe Loan Shield – Critical Illness Plan
To explain in simple terms, let me take an example of ICICI Lombard's Secure Mind. It is an add-on cover that is attached to the SIP from ICICI Direct. Please note that you need to pay additional charges to avail this cover. Therefore, it is like bundling of financial products. The sum assured is equivalent to the amount committed towards SIP i.e. SIP of 1000 per month for five years means coverage of Rs 60,000. God forbids and if the policy is invoked due to job loss. Under Job Loss Insurance Cover, the beneficiary will be paid 2% of Sum Insured per month (max for three months). In short, 6% of the sum insured in the event of job loss i.e. maximum Rs 3600. Similarly, in Home Loan Protection Plan, it is restricted to 3 Home Loan EMI's. As per the recent guidelines, this cover will be available only with the Life Cover. Now the million dollar question is should i opt for Job Loss Insurance Cover. Before concluding let's check some of the important points which should be considered before availing Job Loss Insurance Cover.
Job Loss Insurance Cover – Important Points
(a) Beneficial for Insurance providers: Let me be very honest and candid. Add on covers like Job Loss Insurance Cover are more useful for insurance providers. Insurance provider hedges their risk in case of job loss & premium for the same is paid by the insured. Though i agree that it provide interim relief to insured but cost-benefit analysis is not for insured but insurance provider. The reason being insurance provider does not check whether the Job Loss Insurance Cover is required or not. As i shared in my post on Critical Illness Plan that insurance should be need based and depend on the probability of an unfortunate or undesirable event. Job Loss Insurance Cover is beneficial for an individual with the high probability of job loss. Whereas, it is being sold indiscriminately to one and all. For this post, i approached two insurance providers, and none of the advisers asked me about the job risk.
(b) Premium: Going by the example of ICICI Lombard's Secure Mind shared by me. The insured fail to check the absolute benefit. These products are marketed around the USP of the product i.e. loss of employment but what is the absolute benefit. In the example mentioned above, the absolute benefit in case the policy is invoked is Just Rs 3600. Now you can decide to avail Job Loss Insurance Cover depending on the premium and the probability of job loss. The premium of master policy varies between 3% to 5% of the coverage. The premium of Job Loss Insurance Cover is another 3% to 5% of the total premium, but it is also dependent on other factors. In short, of total coverage, the premium for add-on cover is between 1% to 2.5% We can take an average of 1.75% of total coverage. Prima facie, it does not make sense to opt for it. Reason being, by paying a premium of 1.75% the absolute benefit is just 6% of the coverage.
(c) The reason of Job Loss: For raising claim, the reason for job loss is a most crucial aspect. The Job Loss Insurance Cover exclude job loss if the employee is asked to leave, poor performance or during probation. I shared the modus operandi of layoff in my post, Employee Layoff – The Real Story. To avoid adverse publicity, the corporate force the employee to resign in case of a layoff. Technically, the probability of claim in case of layoff and retrenchment is very low. Therefore, Job Loss Insurance Cover is redundant in Indian Scenario.

(d) Limited Coverage: As i shared that coverage is very limited which is just a notional relief for the insured. Even in the case of HDFC Ergo's Home Suraksha Plus plan, the claim is limited to three EMI's. Usually, the EMI is restricted to 50% of net take salary. Therefore, three EMI's means max one and a half months net take home salary. Considering the home loan tenure of 20 years i.e. 240 months, the coverage of 3 months is just 1.25% of total value. Do you think it's worth spending a premium for this kind of limited coverage?
(e) Period of Cover: In the case of Home Loan Protection Plan, the policy tenure is just five years. Therefore, Job Loss Insurance Cover is not available for entire Home Loan Tenure. Normally, the insured person is under a wrong notion that cover is for entire home loan duration. Another irony is that majority of the home loan borrowers are below 30 years, and the probability of job loss is low at this age.
Words of Wisdom: Currently, the job market in India is quite volatile and fragile. In my opinion, stand alone Job Loss Insurance Cover makes more sense compared to add-on cover. For any insurance cover, it makes more sense to avail insurance if the coverage to premium ratio is high. Moreover, there is a long list of exclusions in the policy. The cover is not that cheap as it is marketed and being perceived.
From a borrower perspective, it makes more sense to create a separate contingency fund equivalent to three months EMI. To summarize and conclude, considering the above mentioned 5 points, in my opinion it doesn't make sense to avail Job Loss Insurance Cover.
Copyright © Nitin Bhatia. All Rights Reserved.