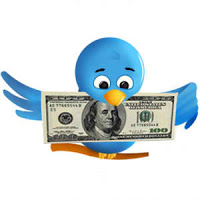 Social Media Banking or Social Media Money Transfer is the new buzzword in the Banking Sector. Banks are trying to tap the growing popularity of social media. Mobile Money Transfer is future. Currently, in Mobile Money Transfer space 4 major experiments are happening simultaneously. These are Social Media Banking, Mobile Wallet, Mobile Banking Apps and IMPS. There is possibility of some overlap between 4. We discussed IMPS – Immediate Payment Service in my previous post. Predominantly, IMPS is the backbone of Mobile Banking as most of the new experiments are utilizing IMPS. Mobile Wallet, We will discuss in one of the future posts. I would like to add that there is a dilemma among banks on how to handle growing popularity of Mobile Wallet service like Paytm. In my opinion, Mobile Wallet is only surviving on freebies / discount. It is basically a valuation game. Even telecom companies are launching their own mobile wallet service. The market is flooded with Mobile Wallets. As i always mention, we are suffering from "Herd Mentality". All the 4 experiments around Mobile Banking are different from each other in terms of user experience and convenience. In this post, we will cover Social Media Banking.
How Social Media Banking Works?
Currently, most popular social media platforms are Facebook, Twitter and Google plus. Initial experiments around Social Media Banking have shortlisted Facebook and Twitter. We will check, one example of each to discuss how you can transfer money through facebook and twitter. ICICI Bank is betting on Twitter for Social Media Banking. Kotak Mahindra Bank has shown confidence on Facebook.
icicibankpay or Twitter Banking
icicibankpay is also known as twitter banking allows the registered twitter user to make payments to his / her friends on Twitter, recharge mobile / DTH, Check Balance and last 3 transactions. The process of Social Media Banking through twitter is quite simple. Let's check
1. You should have a twitter account. Your friend or family member to whom you would like to transfer the money should be in your friends list on twitter.
2. Follow official Twitter channel of ICICI Bank i.e. @ICICIBank
3. You have to send direct message i.e. #reg<space>your registered mobile no to @ICICIBank. Please note that you cannot tweet, hashtag or tag ICICI Bank official twitter account. You can register or transfer only through Direct Message to @ICICIBank.
4. You will receive OTP on your mobile.
5. Send this OTP through direct message to ICICI Bank i.e. #regotp<space>OTP. It will help ICICI Bank to validate your twitter account. You will be registered for icicibankpay service
6. Now after registration, you can transfer money to your twitter friend by sending direct message i.e. #Pay<space>Your friends twitter account<space>Amount.
7. You will receive a 4 digit secret passcode from @ICICIBank. Share this passcode with your friend
8. Your friend will receive tweet with a link along with info who has sent him the money :)
9. Your friend will click on the link, enter his twitter username and password & 4 digit passcode to authenticate the entire process.
10. Your friend will then provide his bank account details to claim funds i.e. Bank Account No, IFSC Code etc.
Now let's check KayPay service of Kotak Mahindra Bank which connects with facebook for Social Media Banking
KayPay
KayPay, uses IMPS technology to transfer funds therefore you can use this service only if you are registered for Mobile Banking Service of your bank. It is not necessary to hold Kotak Mahindra Bank (KMB)  account to use KayPay service. KMB has tied up with 28 banks. Your friend can receive the funds only if he is also registered mobile banking customer of any of these banks. In short, only mobile banking customers can use KayPay for Social Media Banking through Facebook. Following steps can be followed to use KayPay Social Media Banking
1. From your Laptop/ Mobile, you can visit www.kaypay.com or download KayPay application on your mobile.
2. Login with your Facebook id
3. Register your bank account by providing details like Bank Name, Account No, MMID, Email and Mobile No. That's it, you are registered to send and receive money i.e. Social Media Banking.
4. KayPay application basically fetches your Facebook friend list. To send money, you can select "Send Money to Friends" and search the name of your Facebook friend to whom you wish to send the money.
5. Enter the amount. You can also leave the message for your friend.
6. Select your Bank account & enter OTP. You can also register multiple bank accounts. Non KMB account holders have to place the separate request to generate OTP with their respective bank. You can now select "Send Now".
7. The catch is that your friend has to register for KayPay service to receive the money. Your friend will receive Facebook notification or you can inform him regarding the transfer of funds. If he is already KayPay registered user then money will be transferred instantly through IMPS.
The advantage of KayPay over twitter banking is that KayPay can be used by the customers of any of the 28 banks whereas twitter banking is only for ICICI Bank customers though the recipient can be non-ICICI Bank customer. 
Million dollar question arises whether i should use Social Media Banking services or not. My 2 cents as follows
Social Media Banking – Important Points
1. Friends List: As per some recent studies, On an average we don't know 42% of our friends connected through social media platform. Some people have the habit of simply adding anyone who sends the friend request. Secondly, there is always possibility that we may have some contacts with similar names. Lastly, on social media especially on twitter people register with username which are not easily recognizable. Therefore, there is a high possibility that you end up transferring money to a wrong person.
2. Unnoticed Messages: The people who are very active on social media receive more than 100 notifications on the daily basis. Normally people don't pay much attention to such notifications. In this case, the probability of fund transfer message being lost is very high. Alternatively, you need to inform your friend regarding fund transfer.
3. Multiple Steps: Currently, the process of Social Media Banking has too many steps. Though it may sound very convenient, but i found too many steps involved for both sender and receiver. It is meant only for tech savvy people. At the same time, for tech savvy people besides Social Media Banking, there are a host of other money transfer options. I was wondering, why i should opt for Social Media Banking.
4. How many applications you will download?: Another day i was reading that almost 70% smartphone sold are in sub Rs 10,000 category. These smartphones can only handle 5-6 applications without any impact on performance. The question is how many applications we will download?. The top priority is given to social media and utility apps. Money transfer is not a daily activity therefore apps related to Social Media Banking will get the least priority.
5. Privacy: By opting in for Social Media Banking, unknowingly you give permission to the bank to access your details linked to social media account like friends list, your status, personal details etc. There is a bigger threat to your privacy and data being compromised. You can trust banks but not the bank employees. Secondly, all these details will help the bank to market their products and data mining is crucial for future survival. As a bank, i will not mind even paying a user for using this service. I know that i will get the data which is the gold mine for me.
6. Security: In today's connected world, hacking is a profession and flourishing business. You may come across news regarding accounts being compromised as the hackers are getting smarter day by day. As a thumb rule, any financial transaction should be on https protocol. In case of Social Media Banking, you are transferring a lot of sensitive information over unsecured http protocol. In other words, all the information transmitted will be stored outside India and Indian courts / law will not have any jurisdiction on the same. Moreover, all said and done, it is proved beyond doubt that Net banking through Laptop and Desktop is much more secure compared to Mobile Banking.
7. Online Fraud: Banks have put a cap on min and max transaction limit. Normally, any user can send up to Rs 5,000 per day. In short, the catch is that Bank's liability is NIL in case of Online Fraud during Social Media Banking. Reason being, banks liability of online frauds of up to Rs 10,000 is NIL. Therefore, banks are not concerned about the data security over social media platforms. These sites are hosted out of India and in case of any online fraud, it will be better to forget about the bad experience of Social Media Banking.
Alternative to Social Media Banking
The only advantage i foresee of Social Media Banking is that you can transfer money without knowing account details of your friends. Secondly, value addition of Social Media Banking services is just to fetch your friends list from social media platforms. Anyways, if you are transferring money to your friend then definitely you know this guy. In my opinion, the best alternative of Social Media Banking is to use IMPS for money transfer. It provides both the advantages i.e. you don't need bank details of your friend and only basic details are required in both the cases i.e. MMID and Mobile No. Secondly, you need not go through the multi-step process. Lastly and most importantly, you can transfer through IMPS without being worried about privacy and concerns about the safety of transactions.
Copyright © Nitin Bhatia. All Rights Reserved.