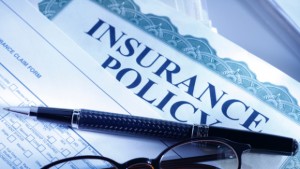 Recently, i was going through some of the emerging trends related to Term Insurance Policy. As i highlighted in my earlier posts on insurance, In India, it's a big challenge to sell term insurance policy. The key reason is people buy insurance only for investment purpose. These people give excuses to avoid Insurance. There is a 2nd set of people who are financially aware and understand the importance of insurance. They basically buy term insurance policy to financially protect their family in case of an unfortunate event. Based on interaction with readers of this blog, i came to know five surprising reasons to buy term insurance policy. I was stumbled to know these reasons.
The human brain is very complex and it is very difficult to understand the thought process. Last month there was a news article that more and more rich people are buying term insurance policy. Here by "rich", i mean uber rich who are paying a premium of more than 10L-20L per annum. Their coverage must be in hundred crores. I was wondering why they need term insurance policy. After too much deliberation and study i got an answer. I will share in point no 5 of this post. The point i am trying to make is that life is uncertain for both rich and poor. The magnitude of the feeling of insecurity is same depending on the financial status. The only thing that changes is the REASON.
The reason to buy term insurance policy must be different in different age group i.e. 20's, 30's, 40's etc. It also depends on the profession and various other factors that are difficult to understand. The most common reasons to buy term insurance policy are to cover the loan, financial security for the family, Kids education, Marriage etc. And there are reasons beyond all these known reasons. These reasons are quite surprising and sometimes strange also. Let's check out.
Term Insurance Policy – Five Surprising Reasons to Buy
1. Inheritance: Unlike western countries, in India parents live for their children. It is an unsaid goal or motto of any parent to leave a lot of wealth for their children after the death. If i hypothetically take my example. Assuming my annual income is 30L. I bought term insurance policy of three Crore i.e. ten times my annual income. Now, going by the national savings rate of 30%, I save 9L per annum. Let's consider everything remains the same, i need 33 years to save Three Crore rupees. This example is valid for all income levels assuming 30% savings rate and ten times the term insurance policy coverage. Let me be honest, i cannot save that much during my lifetime.
If i think of inheritance, It will more wise for me to buy online term insurance policy of Three Crore. My annual premium will be approx Rs 50,000. When i checked, i found that all insurance companies provide a coverage till the age of 70 years. Some companies like HDFC Life provide coverage until the age of 75 years. To be very honest, i don't expect that i will live till the age of 70 years. It is based on current lifestyle and future life expectancy. In other words, it is sure shot that my family will claim Three Crore maybe not now but after 20-25 years :). Therefore, i will inherit Three Crore to my family. The term insurance policy can be very good inheritance plan. Please note that this example is a real life example but to protect the identity of individual i have shared it as my own example hypothetically.
2. Old Age Support: This point reminded me of the old classic movie "Avatar" of Rajesh Khanna. It is a big social problem in small towns and cities. The typical psychology of old age people is that if they have money in hand then only their kids will take care of them. Therefore, term insurance policy can be a potent tool to handle this social problem. One of my clients bought term insurance policy and nominated his son as a beneficiary. He told me that his savings are not much as he had three children and dependent parents. Now in the greed of sum assured under term insurance policy, his elder son is taking good care of him :).
3. Future of Child is Bleak: Every child is different and not everyone can succeed in life. The biggest worry of any parents is what will happen after their death. In one of the case, one of the clients shared that sole purpose of buying a term insurance policy was that his only child does not earn much. He is worried about his future. My client wants to ensure that his child should not face any financial crunch after his death. As he was Class I govt employee, therefore, he was able to buy high-value term insurance policy.
4. Special/Disabled Child/Family Member: I always pray that everyone in this world should be mentally and physically fit. In case any family member is disabled or special then only worry is to plan for their future care. In such cases, it is absolutely necessary to cover the lifelong expenses of the needy family member. The term insurance policy is the best way to cover these expenses in case of any unfortunate event.
5. Business Families: It is a universal truth that businesses are cyclic in nature. Those who don't evolve with changing trends cease to exist. Though i don't want to name but some of the titans of 80's and 90's does not exist today. As i shared in the intro para of this post that some businessman buys huge insurance covers. There can be two reasons either to ensure the continuity of business or secure the future of a child. For kids of the business family, it is difficult to change the lifestyle during bad times. We have numerous examples to share. The concerns of small and big businesses are different but the reason for buying term insurance policy is same. In the majority of the cases, kids of the business family find it difficult to carry forward the business legacy.
Words of Wisdom: Life is full of surprises. You never know what is in store at next corner. Some of the reasons shared by me gave totally new perspective to me on personal finance front. I would like to thank my readers who shared their inputs with me for this post. Based on these points, i have decided to make some changes in my financial planning. As i always highlight that term insurance policy is a must, a perspective or objective can be different for each individual.
Copyright © Nitin Bhatia. All Rights Reserved.