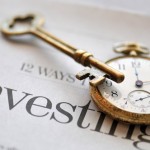 Real Estate Investment is one of the most favorite investment option for Indians. Recently, one of my client Sweta Gupta from Mumbai was planning for Real Estate Investment. She already own a 3BHK flat in Andheri (Mumbai). Now she is planning to invest 1.5 Cr in real estate with sole objective of capital appreciation. Her biggest dilemma is which unit size is best for investment i.e. 1BHK, 2BHK or 3BHK. Another way to look at it is that in her budget she can buy either 3 units of 1BHK or 2 units of 2 BHK or 1 unit of 3BHK. Real Estate Investment is very tricky and any wrong decision can spoil the party.
Every unit size has its own advantages and disadvantages. Real Estate Investment should be based on logic, reasoning & proper research. Before i share why 2BHK is best Real Estate Investment option let's check why 1BHK and 3 BHK are not the best options for Real Estate Investment.
1BHK as Real Estate Investment: The biggest disadvantage of 1BHK is that target audience of 1BHK is people from lower strata of society. Normally investors would like to deal with middle class. 1BHK is not preferred for Real Estate Investment as you may face issues while renting out or getting your house vacant. Moreover you will find 1BHK flats only from small time builders with dubious reputation. Any decent or known builder will not provide 1 BHK flat in the apartment complex. There are other reasons also like burden on common amenities, people prefer to stay with similar income group etc. 1BHK is normally bought by end users. Lastly, rate of appreciation of 1BHK lags behind other unit size therefore investors don't prefer 1BHK for Real Estate Investment.
3BHK as Real Estate Investment: One factor which work against 3BHK is rent differential. A 3BHK may cost 50% more than 2BHK but rent differential is hardly 20%. It is not ideal scenario for investor. Even though investors buy for appreciation but potential rent earning is key factor while deciding unit size. These days builders are playing very smart. You will find 3BHK of 1200 sqft which is technically ideal size for 2BHK. By converting 2BHK to 3BHK, he play with Psychic of a person and charge premium. A 1200 sqft 3BHK looks congested and is very difficult to rent or sell. 3BHK is still considered luxury and target audience is very limited. For 3BHK, target audience is mostly family with 2 Kids or with old parents.
Best Real Estate Investment
No prizes for guessing…The award for best real estate investment goes to 2BHK unit size. Some of the factors working in favor of 2BHK as best Real Estate Investment option are
(a) Target Audience of 2BHK is much wider compared to 1BHK and 3BHK unit size. Typical Target audience is Nuclear family with or without kids / Parents. With the changing socio-economic dynamics of the society and swelling migrant population, the demand of 2BHK's will sky rocket in coming days.
(b) Affordability is another major driving force in favor of 2BHK. 2BHK is very easy to rent or sell due to affordability. Even Big & Reputed builders like Brigade, Hiranandani, Mantri etc have increased share of 2BHK units in their upcoming projects. Some builders are even launching projects with concept of Premium 2BHK units which are intelligently priced between normal 2BHK and 3BHK.
(c) Two is better than One: If you are buying a 2BHK purely from investment purpose as in case of Ms. Sweta Gupta. The two units of 2BHK will have much higher capital appreciation compared to one unit of 3BHK. It is purely based on demand & supply scenario. Moreover rent from two units of 2BHK will always be much higher compared to 1 unit of 3BHK.
(d) Be Practical: One of my friend working for reputed MNC bought 3BHK flat in Bangalore. I advised him to go for 2BHK as his job is mobile i.e. he is company's favorite for overseas assignment. As i anticipated, within 3 months of buying 3BHK he was deputed on overseas assignment for 3 years. He found difficult to rent 3BHK and compromised on rent. He is getting rent almost equivalent to 2BHK. It is advisable to buy 2BHK if your job is mobile. 2BHK can be easily put on rent or sell.
(e) Last but not the least, The maintenance cost of 2BHK is lower than 3BHK therefore recurring hole in pocket is less. 3BHK of bigger size with maintenance based on per sqft model will drastically increase monthly maintenance charges thus net rent received will be less. In short, higher maintenance charges means lower net rent received.
Hope you liked the post. You may share this post with your friends and family members through social media icons at the end of this post.
Copyright © Nitin Bhatia. All Rights Reserved.