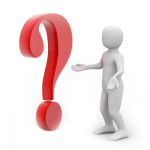 "Circle Rate is more than Market Value" A Typical Buyer's Dilemma what should i do?. Circle Rate is minimum value at which the property can be sold or purchased. Whereas market value is the rate at which actual transaction takes place. Circle Rate is also known as Guidance Value, Ready Reckoner Rate, Govt Value, Floor Price etc. Whereas Market Value is also known as Consideration Value. In layman terms, Circle Rate is Market Value of the property as per local state government. Few years back the situation was reverse i.e. Market Value was much higher compared to the Circle Rate. For example, In Delhi the market value of a property was 2 Cr but Circle Rate was just 1.4 Cr therefore buyer registered property at 1.4 Cr. In short, Stamp Duty and Registration Charges were paid on 1.4 Cr instead of 2 Cr.
Stamp duty and registration charges are one of the major source of revenue for State Government. It's a dilemma or rather catch 22 situations for any state government to maintain circle rate at par with current market value to avoid any leakage of revenue from stamp duty and property registration. Unfortunately, under current scenario the real estate sector is not in a good shape. The prices have corrected sharply. For example, a property costing 1.8 Cr in Gurgaon is now available for 1.4 Cr. The circle rate of this property is 1.75 Cr. Going by the basic logic that Circle Rate of a property should reflect the Market Value of the property. But it is not true always as i have not come across a single instance wherein State Govt has reduced the Circle rates to reflect the true market value. The reason being, State Govt would not like to lose any revenue from stamp duty and registration. At the same time, State Govt ignore the fact that this situation further depress the sentiments of Real Estate Sector. This explains near Zero property transactions in some of the pockets of Delhi and NCR. The buyers avoid buying a property in a scenario when Circle rate is more than Market Value. This situation creates a peculiar problem for a buyer. Basically, 2 question arises
(a) How much value should i declare in my Sale Deed?
(b) On what value should i pay Stamp Duty and Registration Charges?
Circle Rate is more than Market Value – What to do?
If Circle Rate is more than Market Value then in my opinion buyer has broadly 3 options to select from. Now applicability of an option vary from case to case to basis. Also, the rules vary from state to state. The following options are universal but should be exercised keeping local rules and regulations in mind. These options will be explained considering an example of Mr. Sanjay. Assuming, he is planning to buy a property with Market Value of 70 Lac. The circle rate / ready reckoner / Guidance Value / Floor Price / Govt Value of the property is 1 Cr. Now Sanjay has 2 questions in mind which i mentioned above i.e. value to be mentioned in sale deed and on what value the stamp duty and registration charges are payable.
(i) Option A: Declare Market Value equals to Circle Rate
In this case, Sanjay will declare the Market Value equals to Circle Rate in the sale deed. He will pay stamp duty equivalent to Circle Rate and register the sale deed at a value equal to 1 Cr. One minute, though it sounds great & simple but the actual payment made to the seller is 70 Lac instead of 1 Cr. The real issue in this case that Income Tax department has all the records of payment made to the seller by the buyer. The actual payment made is 70 lac but if Sanjay mention 1 Cr in the sale deed then it will be assumed that 30 lac is paid in cash or black component. As the govt is concerned about black money in real estate sector and Sanjay will find it difficult to explain. Though the intentions are good and the only objective is to comply with the law but it may land him in trouble. This option is most commonly used in states wherein Sub-Registrar don't allow sale or purchase below circle rate. Technically, Circle Rate means that property cannot be sold or purchased below circle rate. This is the most difficult situation and instead of exercising option A, Sanjay has only one option to exercise i.e. option C.
(ii) Option B: Declare actual Market Value in Sale Deed and Pay Stamp Duty & Registration Charges at Circle Rate
Some states like Maharashtra allow registration at a lower market value than Ready Reckoner Rate or Circle Rate. The rule is that Stamp Duty and Registration Charges should be paid on higher of two values i.e. Market Value or Circle Rate. In Maharashtra, Circle Rate is known as Ready Reckoner Rate. If Mr. Sanjay does not want any hassle or delay in a transaction then he can happily mention market value i.e. 70 Lac in Sale Deed. He can pay Stamp Duty as per circle rate i.e. 1 Cr. In this scenario, he i.e. buyer will be at a financial loss. Assuming average stamp duty of 6% and Registration Charges at 1% i.e. total 7%. Sanjay will pay an additional amount of 2.1 lac i.e. 7% of 30 Lac towards stamp duty and registration charges. It's a financial loss of 2.1 Lac and may increase if the difference between circle rate and market value is wide.
(iii) Option C: Appeal to Sub-Registrar to charge Stamp Duty and Registration Charges at Market Value
Hardly anyone exercises this option due to delays and perceived hassles. Depending on the local state stamp act, at the time of registration you have the option to keep the registration of Sale Deed pending if you don't agree with circle rate. In short, if circle rate is more than market value then you can exercise an option that you are not willing to pay stamp duty and registration charges as decided by the Sub Registrar. In this case, Sanjay will appeal that Market value of his property is 70 lac but circle rate is 1 Cr. Therefore, he will request sub-registrar to charge stamp duty at 70 Lac instead of 1 Cr. His case will be referred to Deputy Commissioner (Valuation). If Deputy Commissioner agrees with the justification then he will grant permission to register property at a value lower than circle rate.
Another reason why buyers don't opt for option C is because most of the properties are on Home Loan. Immediately after registration, the original sale deed is handed over to the bank or housing finance company. If the buyer will appeal for lower stamp duty then registration of sale deed will be pending till the matter is decided. In this case, bank or HFC may not agree for the delay in handing over of original sale deed. Also, the seller may not agree to wait for final disbursement till the appeal is decided by the Sub-Registrar office.
Concluding Remarks: From a buyers perspective, option C is the best option but may not be feasible due to operational difficulties. As a buyer, if you exercise option A or option B then it may create tax related issue or financial loss. In case, circle rate is less than market value then you should always discuss the matter in advance with the seller. With a slowdown in real estate sector, the scenario of Circle Rate more than Market Value is here to stay for long time.
Copyright © Nitin Bhatia. All Rights Reserved.