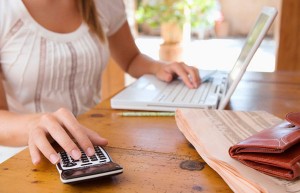 Low Budget Flats are the new found love of builders. Even reputed builders have created sub-brand or subsidiary to market Low Budget Flats. It is a matter of survival for real estate sector. The sector is going through a very bad phase and struggling to survive. Low budget flats should not be mistaken with Affordable Housing. Typically Affordable Housing and Low Budget Flats are used interchangeably. It is not true. Affordable housing is an entirely different concept. These houses are reasonably priced to bring affordability factor for low-income group. It is more of government initiative and has taken off in a big way especially in North India.
Whenever we buy any product, there are certain key considerations during the purchase i.e. Price and Quantity. Here by quantity, i mean count i.e. no of bedrooms in case of property. Whereas price means my budget i.e. within the budget of X Rs, i need to buy Y No. of Products of Brand A. If my budget is water tight then in this jugglery of X, Y and A, i will compromise on multiple factors. In other words, i will ignore essential elements like quality, size, brand, features, etc.
Since it is winter season, i will take my personal example of room heaters i purchased recently. I was planning to buy three room heaters for my house within a budget of Rs 4,000. If i decided to buy a quality brand, then i could have bought only two heaters. Therefore, i will compromise on quality. Secondly, for heavy winters my power requirement was min 2000 watt room heater, but again i could have bought two only even after compromising on quality. Therefore, i finalized room heater of 1000 watt from 2nd rung brand. In short, to meet my requirement of 3 room heaters within Rs 4,000, i compromised on both quality and feature/add-on. As a buyer, my biggest mental satisfaction is that i bought three room heaters within the budget of Rs 4,000. The concept of low budget flats is similar to example shared by me.
Low Budget Flats – Are they Really Cheap or Low Cost?
1. Shrinking Size: Currently builders are adopting Sachet Marketing strategy as adopted by FMCG companies in late 90's to increase the demand. Barring Mumbai market where flat size is already small compared to rest of the country, average flat size is shrinking. Recently, i visited one of my friends flat in Bangalore. He bought 1297 sq ft 3BHK from reputed builder. Whereas average 3BHK in Bangalore is around 1600 sq ft. Honestly, if you are paying less amount for small flat, then these flats are not low budget flats.
As i mentioned in my post, 2BHK – Best Real Estate Investment that 2BHK fetch the highest rental. The size of average 2BHK is approx 1250 sqft. If builder squeezes one extra room in 2BHK just for the namesake, then a buyer may find it difficult to sell in future. On the other hand, the builder commands a premium for a tag of 3BHK that is aspirational for the buyer. Though an empty flat might look spacious, once occupied it is messy and congested. Therefore, in my opinion, with fixed budget my friend would have bought spacious 2BHK compared to 3BHK in the category of low budget flats.
2. Quality: The quality of material used in flat decide the future cost. In low budget flats, you may find sub-standard quality material. Ten years back Italian marble was a must, and most of the decent projects had jaquar fittings. These fittings did not require any maintenance for min 10-12 years. These days low budget flats are bare shell flats.  Firstly you need to spend min 5 lacs from own pocket. Secondly, builder only includes accessories with very high perceived value. The best example is the modular kitchen. A modular kitchen can cost from 70k to 10 lac. Obviously in low budget flats, you can expect a modular kitchen of costing not more than 1.5 lacs. I feel Home Furnishing is a waste of money but when you are paying then compromise on quality is not acceptable. The split AC also has high perceived value among buyers, but they don't know it cost 20k per unit.
The point i am trying to make is that low budget flats are marketed as best in class with accessories and furnishing with high perceived value. A buyer should be beware of these tactics. You should check minutely whether the builder is compromising on quality or not.
3. Project Size:  Usually i observed that to provide low budget flats, builders are launching big projects. The min no of flats in such projects is 1000. I came across one of the projects with 2500 flats. One of the objectives is to drive economies of scale to keep cost low. On the other hand, Selling 1000 flats is not a child's play. It is a BIG Task. Now as a buyer, you must be wondering why i should bother. The answer is you should bother. The appreciation in bigger projects is limited.  I will discuss it in detail in my next post on the same subject. At the macro level, it is a function of demand and supply. More supply than demand will keep prices under pressure. Therefore, it is the biggest disadvantage of low budget flats.
4. Beware of Additional Cost: This is a simple technique to keep basic cost minimum and charge more under other heads. It is human psychology. In the first scenario, If i tell you that cost of this flat A is 70 lacs. In 2nd scenario, i say that cost of the flats is only 55 lacs, but there are misc charges of 15 lacs like stamp duty, taxes, etc. The probability of purchase is high in 2nd scenario. Compared to the first scenario, the buyer perceives flat to be cheaper in the second scenario. This technique is more prevalent in low budget flats. I discussed it in detail in my post, How builders overcharge property buyers?.

Summary: At the macro level, irrespective of the fact whether the flat is low budget or not. You should check the per square feet cost of the flat on Total Cost. A rate of Rs 3,900 psf on basic price might be Rs 5,000 psf on total cost. In most of the cases, i observed that low budget flats are not cheap or low cost. The psf rate was either on par or higher than the market rate. It's not a rocket science that a 3BHK of 1800 sqft say flat A costing 90 lakhs will cost 65 lac if the area is reduced to 1300 sqft say flat B. The psf rate is same i.e. Rs 5,000 for both the flats. Can we say that flat B is a low budget/cheap/low cost? The answer is NO.
If i say ten people can afford flat A, then affordability of flat B will fit 20 people. The benefit for the builder is increased target audience. Therefore, the probability of a sale of low budget flats is high. A buyer is under the influence of mirage that he bought at low cost or cheap. I hope my friend is not reading this post :).
Copyright © Nitin Bhatia. All Rights Reserved.