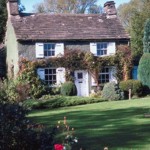 In this post we will discuss Tips to invest in Premium Property. Purchase of Premium Property is a big Taboo in Indian Society. Last weekend, one of my friend invited me for house warming. It was 4 BHK condominium and i must admit, it was rightly tagged as Premium Property by the builder. During the party, my friend was not looking happy despite a 5 Cr purchase. When i asked him, he replied "Instead of buying 1 premium property i could have bought 5 units of 3 BHK apartments within same cost". I bowled a googly and told him that he could have bought 10 units of 2 BHK or 18 units of 1 BHK. Premium Property has its own charm and cannot be compared in quantitative juggernaut.
In my opinion, Premium Property is very good investment opinion. It is right time to invest in Premium Property. A word of caution that Premium property should not be your 1st real estate investment. You should buy premium property only when you are financially comfortable in life.  Also to clarify that most of the people confuse between Premium Segment and Luxury Segment. In this post, we are only discussing Premium Segment.
The most important reason to invest in Premium property is that today we focus predominantly on India's ever increasing middle class but we forgot that this wave is moving forward. If a person has entered in Middle class segment than he will not remain in this segment forever. In short, people will shift from middle to upper middle class & gradually to Rich / Super Rich. This tectonic shift will create huge demand for premium properties in near future. For example, 10 years  ago a 3 BHK apartment was considered as Premium Property but not anymore. Before investing in Premium Property, it is critical to consider following points
Builders Reputation
If you have observed that for premium property we have different set of builders. These builders only operate in premium segment or upper mid-segment to retain premium tag e.g Brigade in Bangalore, DLF in Delhi, Hiranandani in Mumbai etc. Builders invest in Brand Name to earn a tag of Premium Property. It is highly profitable segment compared to Value/Budget or Mid-Segment. Trust me builders reputation is most important & critical factor in deciding "why the property is tagged as Premium". In Bangalore, one of reputed builder Purvankara has created separate brands for Premium and Mid-Segment projects. Premium projects are marketed as "Purva" and Mid-Segment Project are marketed as "Provident" from same builder. It is profitable & tempting for mid-segment builder to enter premium segment by just providing few more premium amenities. Margins are high in Premium Segment. Just for hypothesis if you buy a 3 Cr property in Shanthi Riviera than i think its a blunder.
Amenities of Premium Property
Second most important factor. Amenities are the key differentiator between ordinary and extra ordinary. The amenities should match the profile of buyers in that segment. In fact i will say that amenities should be built considering the buyers profile in that price segment. Some of the key amenities in super premium segment are golf course, jacuzzi, private garden etc. Whereas for premium segment tennis court, private terrace, billiards, pool, gym etc are basic amenities.
What's in a Name
Answer is both YES & NO. Builders tend to keep fancy project names to tag property as premium to attract buyers. You should not be deceived by fancy name. Both Builder Name + Project Name should be considered in totality.
Buyers Profile
In truly Premium Apartment, the units are sold purely based on invitation only. The builders are very particular about buyer's profile to retain premium tag. They don't sell property to "Accidental Millionaires". I am sorry to use this word but its true. Some builders even specify acceptable designations of potential buyers like CEO, CFO, CMO etc.
Appreciation of Premium Property
If you are buying a property for good returns than Premium Property is not your cup of tea. Maximum appreciation is always observed in mid or lower-mid segment like 2 BHK due to affordability and high demand. If you decide to sell Premium property than you might not find too many buyers. Please understand how many people in Indian can buy property worth 5 Cr or more. This is the reason why there are only handful builders operate in this segment & at the same time handful buyers. Prices remain stagnant until unless there are external triggers like SEZ coming up nearby or any infrastructure projects in vicinity. Don't loose heart, the loss for appreciation can be recovered from high yield on such properties.
High Annual Yield
For 6-7 Cr property, you may easily get a rent of 2 Lacs p.m. i.e. annual yield of 4% which is superb. Average yield between 2% to 3% is considered good these days. In short, Premium property is high on annual yield i.e. you will recover your money fast compared to low yield property. The rental demand of such properties is very high due to aspiration factor. Not many people can afford these premium properties but definitely would like to stay there. Secondly, lot of corporate house take these properties on Rent for their Top Executives.
Exclusivity
"Exclusivity" is another tag of Premium Property. One way to maintain exclusivity is the way builders approach potential buyers. These properties are not advertised in newspapers or real estate portals. Builders target potential buyers through a tie up with banks and targeting Super HNI's of banks. Secondly, each of these properties will have USP which is unheard of. Sometime back, one of builder in Bangalore launched a project with butterfly garden and amphitheater. Its a different story that India is full of copycats and now Bangalore has 50 projects with amphitheater.
Size of Apartment
Last year Brigade group launched Premium Project "Brigade Cosmopolis" with majority of 1100 sqft 2 BHK apartments. Trust me there is nothing called 2 BHK Premium Apartment. Its a blunder. Buyers looking for Premium Property are inclined towards bare minimum 3 BHK preferably 4 BHK or Duplex. Premium Segment 2 BHK will cost equivalent to upper mid-segment 3 BHK. Do you think it's worth & anyone will buy. I don't think so.
A "Premium" tag should be truly Premium. Paying a premium for ordinary property will not make it "Premium Property". Hope you liked the post.

                                                                                                                                                                                                                                                                                                                                                                                                                                                                                                                                                                                    Copyright © Nitin Bhatia. All Rights Reserved.