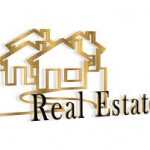 Real Estate Sector is in bad Shape or Real Estate Sector is under huge debt. You might come across these news paper headlines on regular basis. You must be feeling very pity for people in Real Estate Sector. I do agree that Real Estate agents or Real Estate brokers are struggling to survive but story is completely different on other side.  Yes, i am talking about Promoters, Builders or Investors of Real Estate Projects. Recently i met senior executive of very reputed builder in Mumbai. Privately he admitted that Profit margins of any project is between 15% to 20%. Surprisingly the margins of affordable housing projects are high. Real Estate Sector is one of the biggest advertiser in Print Media. On weekends, you might have observed full page ads. Daily i receive 4-5 newspaper insert on real estate projects, some costing even Rs 5 per insert. Two weeks back i saw full page newspaper insert of a builder with almost 30+ LIVE projects. If Real Estate Sector is bleeding then how come the builders manage to spend huge monies on advertisement. How come a builder manage 30 projects simultaneously when Real Estate Sector is in bad shape. Worldwide Real Estate Sector is one of the most profitable sector but not in India atleast on papers. All these questions were bothering me.
I found answer while listening to speech of RBI Governor Sh. Raghuram Rajan on YouTube. I simply love this guy because he is straight forward person. In his speech he mentioned we have so many "Sick" Companies but no"Sick" Promoters. Obviously he was referring to liquor baron whose airline went bust. On a close look, statement of Mr. Raghuram Rajan is also true for Real Estate Sector. We have sick Real Estate Companies under huge debt but no "Sick" Promoters. Answer lies in Business Model and probably Real Estate Sector is one of the few sectors which still follow fundamentals of doing a business.     
Reason's for Profitability of Real Estate Sector
1. Don't invest your Own Money: This is the GOLDEN RULE of any business. I can share numerous examples but don't want to quote big names. Most of the successful businesses initially play with other's money and hedge their risk against any future downside. They raised money for future expansion rather investing own money. It is critical to find out the peak of business i.e. when to exit to book profits.
From Real Estate Sector perspective, the answer lies in why promoters launch so many projects. Answer is very simple "Money Raised from Next Project will FUND the Penultimate Project". This chain goes on and it is one of the prime reason for project delay if there is slow down in the market. In-fact through real estate bill, govt proposed that money collected for particular project should be retained for same project i.e. Diversion of fund is not allowed. Unfortunately, Real Estate Bill was not passed by the parliament under pressure from big players of Real Estate Sector.
In short, i am not putting any money from my pocket. I will not mind launching new project to fund existing project. Its like chit fund, money collected from next investor is used to pay existing investor and this chain goes on.
2. Recover cost in advance: Another rule for successful business i.e. "Recover your cost at any cost". This explains why price during pre-launch offers are cheap. Dynamic Pricing Model which i will explain in next point is designed very intelligently. Normally any good promoter or builder recover the cost of project before the laying of 1st brick. Once the cost is recovered, profit can be recovered & adjusted through sale of balance flats.
3. Dynamic Pricing model: This is my favorite subject and i explained Dynamic Pricing of E-Commerce through my post Beware of Dynamic Pricing of E-Commerce. In Real Estate Sector, the average price per unit is decided in advance. Also the total cost of project and no of units to be sold to recover cost & at what price are on the table before project is launched. Another intelligent input is to show appreciation in price of project at regular intervals to keep existing buyers in good humor. Market realities are totally different but every project is micro-market in itself. Based on these inputs, a pricing road map is prepared for the project. Also you must have observed that all the advertisement of under construction project is STOPPED when cost is recovered. After that majority of marketing team is shifted to new project and any sale during natural course is through word of mouth or sporadic advertisement with other projects.
4. Inventory is Distributed: To hedge risk, builders or promoters of project create a pool of inventory and sell it on profit sharing basis to real estate portals, agents and brokers. It also result in under-cutting but it is intentional to make customer believe that he / she is getting a good deal. Its similar to e-commerce companies floating discount coupons instead of giving direct discount. Moreover entire operational hassle of selling a flat is also outsourced which help in keeping operational cost under control.
5. Ancillary Income: Promoters or Builders are also creating sources of ancillary income which help to recover operational cost. For example tie up with Home Loan Providers. Most of my clients insist on Home Loan from Bank / HFC which is recommended by the builder. As i mentioned in my previous post that common threats are lot of paperwork, delay in Home Loan approval, Loan Rejection, Delay in next installment etc. Normally builder get upto 1% commission from Home Loan account. In any project 90% of the Home Loans are availed only from Home Loan provider suggested by the builder. Another sources of income are tie up for house furnishing, DTH operator, Cable TV operator etc.
With the focus on Housing for all by 2022, Affordable Housing and Smart Cities, there is a huge potential of growth for Real Estate Sector. Currently the demand is low due to high cost. Govt is trying to revive the Real Estate Sector with initiatives like push on infrastructure and Smart Cities etc. It will ease the pressure on major cities. B or C towns will fuel next round of growth for Real Estate Sector. Currently customer is at the mercy of builder and this should change to customer driven market. Real Estate Bill and Real Estate Regulator are need of the hours. Hope Real Estate Sector will be profitable for entire value chain.
Copyright © Nitin Bhatia. All Rights Reserved.