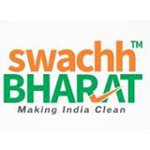 On 2nd Oct, 2014 Prime Minister of India Sh. Narendra Modi Ji launched Swachh Bharat Mission. Swachh Bharat is a noble mission and Prime Minister has appealed fellow Indians to devote atleast 100 hours every year towards the cause of cleanliness.  Swachh Bharat Mission is time bound project to be completed before 2nd Oct, 2019 i.e. by 150th Birth Anniversary of Father of Nation Mahatma Gandhi. As a layman, i only foresee cleanliness or clean india as sole objective behind Swachh Bharat Mission but on deeper analysis, you will observe financial benefits behind Swachh Bharat Mission. As a common citizen of India, i can conclude that if Swachh Bharat Mission is successful then it will be financially beneficial for all the citizens of India. Lets check 5 Financial Benefits attached to Swachh Bharat Mission
Tourism and Swachh Bharat

India is a land of cultural heritage and rich history. Tourism generate approx 6.6% of India's GDP and 39.5 Million Indians are directly employed in this sector.  Tourism can generate employment for upto 5% of India's population i.e. 62.5 Mn people. It has potential to generate 23 Mn additional job opportunities or 2.3 Cr people will get job. I have taken 5% employment fig which is very conservative after studying tourism model of countries which focus on tourism. The biggest limitation for India to promote tourism is cleanliness. Foreign tourists are very particular about hygiene and cleanliness. Besides employment, Tourism will help bring foreign money to India which will boost India's GDP. Swachh Bharat Mission will help in generating employment through Tourism and boost India's GDP.  
Health
Unhygienic conditions is one of the major root cause of diseases / illness. Any disease or illness has financial impact both in terms of expenditure and potential revenue earning. Swachh Bharat Mission will have positive impact on India's health care sector. According to recent study by WHO, Due to lack of hygienic conditions and lack of cleanliness there is a loss of Rs 6500 every year to each Indian. In short, there is a loss of Rs 26000 every year for a family of four people. Isn't it a big financial loss?.  Swachh Bharat Mission will plug this loss and will help to ease burden on existing health care facilities.
Clean Technology
Gradually focus on cleanliness and hygiene will shift focus towards use of clean technology i.e. non-polluting in nature. It will involve use of bio-degradable fuel and products. Any shift towards clean technology will have positive ripple effect on entire economy. New technology bring new set of employment opportunities like in the case of Information Technology.  Focus on new technology will lead to new skill development for innovation thus help in generating new employment / entrepreneurial opportunities for india's youth. It will put india in the league of skilled economies of the world. India can become hub of clean technology for entire world. Swachh Bharat Mission should not be linked only to cleanliness and hygiene but it has larger objective of putting India in the league of nations working towards technological develpment for future.
Individual Productivity
Healthy Body results in Healthy mind which is directly proportional to Productivity of an individual. Swachh Bharat Mission will lead to Healthy India which in turn increase productivity of Indians. High productivity means High earning potential. In short we can say healthy body is directly proportional to earning potential. A healthy auto driver can work for 12 hours a day from existing 8 hours thus can earn 50% more. Developed countries are live examples of how healthy citizens can help in increasing per capita GDP of the country. The per capita GDP of healthy nation is much higher compared to ill nations in Africa/Asia. An ill nation can never become developed economy. It will always remain under developed or developing nation.
Foreign Direct Investment (FDI)
Under current economic conditions, India desperately need Foreign Direct Investment (FDI). Going by example of Singapore which undertook similar cleanliness drive from 1977 to 1987. It helped Singapore to attract FDI. "Keep Singapore Clean" campaign transformed Singapore from Developing to Developed nation. Hope Swachh Bharat Mission will do similar wonders for India.
Swachh Bharat Mission cannot be successful without the support of each and every Indian. We should not think what's in it for me. Through this post, i have tried to convey that Swachh Bharat Mission will financially benefit each and every citizen of India. If we want financial growth then we have to collectively make Swachh Bharat Mission of Sh Narendra Modi a roaring success in next 5 years. Swachh Bharat Mission is one of the critical link towards economic success of India. Lets take a pledge to keep our surroundings clean and contribute positively towards Swachh Bharat Mission.
Copyright © Nitin Bhatia. All Rights Reserved.