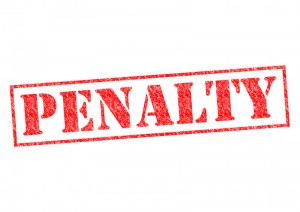 There is famous saying that "Life comes FULL Circle" which is true for Prepayment Penalty on Home Loan. In 2011, prepayment penalty was first abolished by HFC's like HDFC Ltd, LICHFL, etc. followed by banks in 2012. Now same HFC's are demanding reintroduction of prepayment penalty. The background of this move in 2011 was differential interest rates charged to Existing Home Loan customers. Rather than fixing the core issue of equal interest rates for existing and new customer, NHB and RBI took an alternative route to abolishing prepayment penalty on floating interest home loans. In short, borrowers who are unhappy with the existing interest rates can opt for a balance transfer to new home loan provider who is offering lower interest rate. Banks and HFC's were allowed to charge a prepayment penalty on fixed interest rate home loans. It was a financial setback for banks and HFC's but not a major one due to ignorance at borrower's end. To overcome this, LCIHFL created a new business model for itself. They offered FIXED interest rate during initial 2/3/5 years so that borrower should not transfer home loan. The fear of prepayment penalty resists borrower to transfer home loan. After fixed interest period, the borrower is charged a much higher interest rate that is not disclosed at the time of availing Home Loan. Borrowers who approached LICHFL for balance transfer were told that new home loan provider will also charge higher interest rate after few months. As per experts, if a borrower transfer or prepay home loan within two years then it's a sort of financial loss to bank or HFC. Reason being the higher initial cost of acquisition. But no one has the exact calculation of the extent of the loss.
The interest rates of Home Loan is most debated and disputed topic in real estate sector. There is a lot of action in last few month, RBI reduced REPO Rates, but the benefit of the same was not passed fully to the existing borrowers through Base Rate cut. To fix banks,  RBI initiated/mooted a proposal to make the calculation of Base Rate more transparent and predictable. It will be 2 step process, during 1st phase base rate of the bank will be linked to the marginal cost of the funds. During 2nd phase, floating interest rates will be linked to external benchmarks. Though framework is not clear 100%. Prima facie it seems that floating interest rates will be calculated in more scientific and transparent way. If the new proposal is implemented, the banks will be forced to cut their Base Rate from existing level. To remain competitive, HFC's will follow the suit. The impact can be as high as 1% reduction in floating interest rates for few banks. Though it is all speculative at this stage.
The new proposal from RBI will destroy the profitability of smaller HFC's and impact margins of the big player. Reason being, the cost of funds for HFC's is high compared to banks as i keep highlighting in my posts.  HFC's have made a joint representation to NHB (National Housing Bank) to re-introduce prepayment penalty on floating interest home loans. For the benefit of new readers, NHB is a regulator for HFC's. At the same time, i don't consider NHB as a regulator in the real sense as it is without teeth's. In past, it issued a circular that i shared in my previous posts directing HFC's to charge a uniform interest rate to new and existing customers. Trust me not even a single HFC followed the order of NHB. I also registered a complaint regarding the same to NHB but NO ACTION. This circular was withdrawn last year without any satisfactory justification. In latest endeavor of NHB, the prepayment penalty is proposed on floating interest home loan for initial few years say two years. Now the problem for NHB and HFC's is that they cannot implement this rule unilaterally without a support from banks. Any such move will throw them out of the retail lending/loan business. According to NEWS Reports, Quite interestingly NHB has sent a proposal to RBI to re-introduce prepayment penalty. In short, NHB wants RBI to direct banks to impose a prepayment penalty. I don't think so that any HFC or Bank will oppose any such move from RBI/NHB. Everyone would like to protect their turf. It is quite a sad state of affairs. Rather than fixing the CORE Issue of differential floating interest rates for new and existing customers, the regulator is finding ways to protect the business interests of HFC's.
Arguments for Prepayment Penalty
(a) The Cost of Acquisition: HFC's have argued that their cost of acquisition is high which cannot be recovered initially. Therefore, to recover this cost borrowers should be discouraged to transfer or prepay home loan during initial years till cost is recovered. Cost is a function of scale. The average home loan size of HFC's is lower compared to banks. Moreover, HFC's are more active in B and C towns. In my opinion, this argument for prepayment penalty is weak. The job of the regulator is not to protect the financial interests of businesses. If the proposal is approved, then it will be set back for existing borrowers. The HFC's should cut costs to survive rather a taking the shield of regulatory provisions. The balance sheet of HFC's tells a different story. The listed HFC's like HDFC Ltd, IndiaBulls Housing Finance, and LIC Housing Finance are projected to post the highest growth this year compared to previous year. Another counter argument can be if the borrower is willing to bear the initial cost of acquisition then will he be allowed to transfer or prepay without prepayment penalty. Assuming average loan size of 30 lac and a prepayment penalty of 2%, that is 60k in absolute terms. I don't believe that initial cost of acquisition of 30 lac home loan is 60k. Banks and HFC's charge processing fees of between 10k to 20k, which recover most of the cost. Also, the margins are very HIGH.
(b) Transparent Regime: Another argument is that under new proposed calculation linked to the marginal cost of fund, the floating interest rate will be fixed in a transparent way. In short, if the process is open then borrower should not be allowed to transfer or prepay without prepayment penalty i.e. create exit barrier. It is anti-competitive practice. My home loan is with Bank A, which is least efficient, and the interest rate is 10%. On the hand, Bank B is more effective in cost management and offering interest rate at 8%. Going by the logic, i should pay 2% prepayment penalty only because bank A transparently informed me about the higher interest rate. It is not fair as the borrower cannot predict the future marginal cost of funds.
Words of Wisdom: In my opinion, prepayment penalty will be back very soon as there will be NO OPPOSITION to this proposal from banks or HFC's. The RBI's proposal to link base rate to the marginal cost of funds will be beneficial for borrowers who will avail home loan from Banks. As i keep highlighting that cost of funds is low for banks due to healthy CASA ratio whereas HFC's borrow from an open market, NHB, NCD's or through deposits. In case prepayment penalty proposal is accepted, it will be beneficial to be with Lowest Home Loan Interest Rate provider from the beginning.
Copyright © Nitin Bhatia. All Rights Reserved.