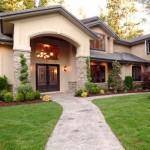 A Real Estate Agent is an integral part of any property transaction, be it buying, selling or renting. In fact in cities like Mumbai, a property transaction cannot be completed without Real Estate Agent. One of the reason is the lack of trust factor between the buyer and the seller. Rarely i found a case in which property transaction is closed directly by the buyer and a seller or rented. Hiring a Real Estate Agent has its own advantages and disadvantages. In my personal opinion, it is advisable to route a transaction be it sale/purchase or renting through Real Estate Agent. I do agree that for Sale/Purchase transaction brokerage is too high but an intermediate like Real Estate Agent help avoiding a lot of hassles for both the parties. Before you hire a Real Estate Agent it is advisable to check certain points to avoid any hassles in future. In many cases, i observed that my clients faced a lot of issues not because of other party but because of Real Estate Agent.
Hiring a Real Estate Agent – 5 Points to Check
1. Neutral Party: In most of the cases, you hire a Real Estate Agent, not by choice. For example, if you are buying a property and deal is through seller's Real Estate Agent then it is not your choice. Ideally in such cases you should not pay any brokerage to the Real Estate Agent but they forcefully charge. Also in such cases, i observed that Real Estate Agents are not NEUTRAL. In an ideal scenario, a Real Estate Agent should be neutral and transparent to both the parties. Sometimes, in order to save brokerage the 2nd party readies to close the deal in the absence of a Real Estate Agent. The only precondition is that the Real Estate Agent of a 1st party is not charging any brokerage to 2nd party. For rental cases, this kind of arrangement is OK as the implications are not much. Whereas in case of sale/purchase it is imp to involve a Real Estate Agent who is neutral and take care of your interests. If you have to PAY the Brokerage then the best option is to hire your own Real Estate Agent instead of paying brokerage to other party's agent. It is perfectly fine that both parties have their own agents to close the deal.
2.The Reputation of a Real Estate Agent: You should always hire a reputed and experienced agent for your transaction. Normally such players are big players and act as Master agents i.e. they will refer your case to sub-agent working under them. It is perfectly OK and you can be assured that you will not face any problem during the transaction. These big players are very professional and honest in their approach. They also help in property negotiations. Sometimes you may face a problem in cities like Mumbai wherein areas are divided among Real Estate Agents. In one of the case, my client was looking for a rental apartment in Bandra and he was routed to 4 agents before he landed in the right hand. It is also beneficial to hire a good real estate agent if you are new to the city. Many cities are very friendly towards outsiders like Mumbai, Pune etc whereas others are hostile with strong linguistic identity. You will get a fair deal through professional and reputed Real Estate Agent.
3. Brokerage: This is a very important point which should be discussed in advance. Though standard reply from an agent is that Brokerage is standard and non-negotiable but trust me it is not true. You can always negotiate. For sale purchase, the standard brokerage is 1% of transaction value which can be negotiated in absolute terms if the value is high. For rental, brokerage is 1 month's rent which can again be negotiated with Real Estate Agent to 20 days rent if the rent is high. In cities like Mumbai, Brokerage of 15 days is paid at the time of renewal of the rental agreement. You can clarify in advance that you will not pay any such brokerage at the time of renewal. Also, the brokerage should be paid only after the transaction is completed. You should not part pay in advance except charges like franking, notary etc. Also, it is advisable to demand payment receipt, PAN of an agent and brokerage should be paid only through cheque. Currently, Real Estate Sector is going through bad phase therefore you can always negotiate on brokerage part.
4. The Scope of Work: You should discuss the scope of work with Real Estate Agent in advance. Ideally, he should help a client in all the operational work. For example, in case of sale purchase he should help in getting Encumbrance Certificate, No Dues Certificate, help in property registration, franking/notarization of documents etc. Whereas in case of rental property, he should help in getting tenant verification from police, franking, registration of rental agreement etc.

5. Property Details: You should always try to find out details of property from a Real Estate Agent. In case of rental, you can check who was staying earlier, how much rent he was paying, why he vacated the flat etc. In case of sale purchase, you may check why the seller is selling, from how long the property is up for sale etc. If you feel that Real Estate Agent does not know anything about the property then you should not hire such Real Estate Agents. Another reason is that he might be hiding facts and interested only in his brokerage. In one of the case, when i suggested one of my client to probe the Real Estate Agent, my client came to know that there is a dispute between husband and wife i.e. joint owners of the property. To get information from agents is an art but it also help in right decision making.
Till date, i always had very good experience with Real Estate Agents personally and inputs through my clients but there are some bad fishes in the pond. I always suggest my clients to check above mentioned 5 points. Also, it is advisable to hire a Real Estate Agent based on references of your friends and family members. Last but not the least, You should never hire any agent for Bank Auction Properties. Hope you liked the post.
Copyright © Nitin Bhatia. All Rights Reserved.