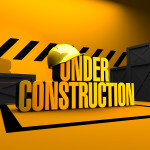 Under Construction Property is most profitable for builders as they charge hefty premium on same compared to prevailing Market Rate. In my post Resale Flat or Under Construction Flat – Which is better? i highlighted pros and cons of both Resale & Under Construction Property. Though i am not concluding either in favor or against under construction property but i would like my readers to take informed decision to avoid future shocks. At the end of the day, its your hard earned money. Before you sign below the dotted line, Please go through following 7 critical points related to Under Construction Property. I will try to explain each point with relevant example
Price Bubble of Under Construction Property
Case A: Recently i was helping one of my client to identify under construction property. The representative of builder told me arrogantly that today's rate is Rs 5500 psf and it will increase to Rs 5700 psf after Gudi Padwa. I asked him whether demand is going to increase drastically after Gudi Padwa that you will be increasing rates. As per my knowledge, the price of a product is determined by the market forces i.e. Demand and Supply scenario.
Case B: One of my friend booked under construction property in May 2013 @ Rs 3500 psf. He proudly told me that his property has appreciated to Rs 5000 psf in just 1 year…Wow !!!  43% return in 1 year. If i am a builder and my property is in so much demand than why i sold it at Rs 3500 psf one year back. Its better that after completion of project, i will sell all apartments in one shot @ Rs 10,000 psf.  Thus my profit will be tripled. From customer perspective, i should sell my all assets and invest in this property.
Now the biggest catch in both Case A and Case B is that Builder has to keep all existing customers Happy by showing them that they have made their Best decision of life by investing in his property. Under compulsion builder has to keep increasing rates at regular intervals to show artificial and inflated appreciation even if "No Sale" is happening. We will checkout in following points how this bubble burst
Resale of Under Construction Property
Before purchasing property from builder its better to check the rate of property in secondary market / Resale. Please don't go only by Builder's Rate Chart. I suggested same to my client (Case A) & finally he bought flat at Rs 4500 psf from one of existing owner of the project (including transfer frees of Rs 100 psf) therefore he saved Rs 1000 psf on 1800 Sq ft property. Smart move helped him save 18 Lacs. Shocked !!! But its true and he personally came to thank me after closing the deal. Now you must be wondering how come so much difference between Builder's Rate Chart and Secondary Market Rate? I will answer this mystery in next Point.
Difference between Pre-Launch Rate & Current Rate
As i mentioned that Market forces decide the price of a property. This point reg difference between Pre-Launch Rate & Current Rate is most critical among all points. Again coming back to Case A, Builder is quoting Rs 5500 psf and my client bought property @ Rs 4500 psf. Does this mean that the seller has incurred losses by selling @ Rs 4500 psf to my client. Answer is NO, lets go one step backwards. In this case the seller of Property bought property @ Rs 2900 (Pre-Launch Price). By selling @ Rs 4500 psf to my client he still made cool 50% returns on investment in 3 years. Moreover he knew that Rs 5500 psf quoted by builder is artificially inflated and he will not get this rate.
To summarize, it is critical to find out the entry points of existing customers. If the difference between Pre-Launch Price and Current Price is very high than in all probability market forces will stabilize the price to level lower than Builder's Rate. Secondly such a steep increase in rates from Rs 2900 psf to Rs 5500 psf in just 3 years is not justifiable in current scenario until unless there are strong external triggers to boost demand.
Like equity market, the property rates are also driven by sentiments but as i keep highlighting that return from your property investment depends on your Entry Point. If you enter the market @ artificially inflated price point than it will eat into your future appreciation.
Real Cost of Under Construction Property
Here the builder play with the psychology of the customer. The customer is deceived by the fact that he/she is getting best deal. One of my client is buying a 1000 sq ft flat in Gachibowli, Hyderabad. The rate of Rs 4500 psf for under construction property is deceiving him that he is getting best deal of the town. This is not one of the case but till date this trick worked on each & every customer. The rate in secondary market for 4 year old complex is Rs 4000 psf in same area. Comparatively the rate of Rs 4500 psf for new complex sounds great. Fact of the matter is that my client was not including 8 Lac for Amenities, VAT, ST, Club house membership etc in the cost of property. Besides these Misc charges, he will be spending min 6-7 lac for basic furnishing. Thus total rather real cost of under construction property is  45 Lac + 8 Lac + 7 Lac = Rs 60 Lac (Excluding registration). In resale flat all these costs are included in quoted rate. A psf rate of Rs 6000 in this complex compared to Rs 4000 psf rate in same area in secondary market. Is it worth spending Rs 20 lac more for under construction property. Going by logic of previous point i.e. if majority people buy near Pre-Launch price than rates will definitely collapse. When i checked the Pre-Launch price of this complex it was Rs 2300 psf therefore people who bought near Pre-Launch price will not mind selling @ Rs 3500 (Approx 50% return) thus crashing the rates.
Home Loan for Under Construction Property
Another trap from builder. Pre-EMI interest is paid when property is under construction. Pre-EMI is nothing but Simple Interest on Home Loan amount disbursed till date. It is much lower than actual EMI as you are not contributing to principal component and secondly it is only the interest on disbursed amount. The ugly side of Pre-EMI interest is that it increase the cost of your property exponentially. In simple words any Pre-EMI interest is just cost to acquire property. If you are buying a property for self-occupation than you will be paying Rent and Pre-EMI simultaneously till possession. Lastly, if there is any delay in project than Pre-EMI during period is additional burden. Again customer's psychology is that he/she is paying less EMI for under construction property and is happy with this fact.
Title Certificate of Under Construction Property
Recently Allahabad High court ordered demolition of two 40-storey apartment towers of very reputed builder in Noida. The probability of legal/administrative dispute on Under Construction Property is very high. Some of the common reasons are Deviations from approved plan, Dispute between Land Owners and Builder, Approvals from Govt Authorities, Dispute on Land Title etc. It is advisable to take Title Certificate from local competent property lawyer before investing in under construction property.
Everything is on Papers
Last but not the least, Please remember that you are buying something based on Trust factor as everything is on paper till you get the possession. In this situation, the reputation of a builder is biggest trust & reliability factor. Besides title of property, delay in project is very common issue. It is in the interest of builder to maintain "Under Construction" status till entire inventory is SOLD. It is always advisable to buy from known and reputed builders.
I am not advocating that you should not invest in Under Construction Property but any such decision should be well informed & well thought through. Builder will try to pressurize you to close the deal immediately by saying that "Last few units are available". Trust me these are marketing tactics and you should not fell into this trap.
Copyright © Nitin Bhatia. All Rights Reserved.