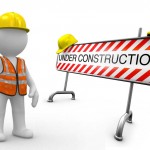 The biggest worry of any buyer in Under Construction Project is delay in Possession of flat. Lets take the case of one of my reader Mr. Rupesh Shah from Ahmedabad who sought my advice in this regard. He booked a flat in 2008 from very reputed builder in Ahmedabad. Builder promised possession of flat by 2010, when Mr. Shah was planning to get married with his childhood love. The couple wanted to start their new life in new house. In 2014, the couple is blessed with 2nd child but still they are awaiting possession of their dream house. Mr. Shah's case is not an isolated case but very common problem these days.
Majority of Real Estate sale in India is through Home Loan. Buyers pay Pre-EMI on amount disbursed for under construction property till they get possession of flat. The cost advantage of booking in advance vanish with the delay in Possession due to increased outflow of interest. It upset entire financial calculations of buyer and increase the overall cost of property. Almost 90% under construction projects in India are delayed thus there are enough and more reasons to get worried on possession. I highlighted this issue in one of my previous posts Resale Flat or Under Construction Flat – which is Better? Let's understand 3 main reasons why under construction projects get delayed.
Launch of Multiple Under Construction Projects
Have you ever wondered why builders keep launching new project even if previous projects are under construction. Answer is very simple, builder fund penultimate project from new project to hedge his risk completely. Assume builder launched Project A in Jan, 2013. In May, 2013 builder launched Project B even when Project A is still under construction. Now builder will use the proceeds of Project B to complete Project A. The risk of builder is NIL as its all public money. Builder is not investing his money in under construction Project A. Now in Dec, 2013 builder will launch Project C to fund Project B and this chain continues like Ponzi Scheme. To substantiate my point, please check financials of Real Estate companies.  They are bleeding to core but still surviving and not shutting down despite slowdown.
90% funding for Super Structure
Almost 95% purchase in under construction projects is through Home Loan. All Home Loan providers disburse 85% to 90% of Home Loan amount by the time Super-Structure is ready under Construction Linked Payment Plan. Almost 80% "under construction" projects start getting delayed from this point. At this stage builder start funding other projects from this specific project to keep buyers of other projects in good humor. The interiors and final finishing may take upto 1 year to complete depending on the size of complex and commitment to buyer on interiors. Instead of 1 year this last leg of interiors and finishing take 2-4 years as in the case of Mr. Shah. With 90% money in pocket builder is not in a hurry to complete the project. 
Offload inventory in Under Construction project
Inventory offloading is another major headache for builder due to slowdown. If inventory is unsold after completion of construction than it harms the reputation of builder and may impact builders return. The buyers don't prefer unsold inventory in newly constructed property. It is in the interest of builder to keep project under construction till inventory is offloaded.
Now you must be wondering, there is always penalty clause in agreement for delay in possession. My answer is if any of my reader gives me proof of receiving compensation as mentioned in the agreement for delayed possession than i will give one surprise gift from my end & its a deal. This clause is loaded with so many ifs and buts that no one is able to break this legal tangle to claim compensation from the builder.
Now you must be wondering what is the solution to this problem. Answer is that it is not feasible to fix this problem completely but through following solutions, it is feasible to reduce the risk of delay to large extend
1. By revising Construction Linked Payment Plan & hold back 20%-25% Home Loan payment of builder for last leg i.e. "interiors and finishing" after the construction of super structure.
2. Buy property under "Possession Linked Payment Plan" which i will discuss in detail in my next post
Hope you liked the post. You may leave your feedback or share your experience through following comments section.
Copyright © Nitin Bhatia. All Rights Reserved.